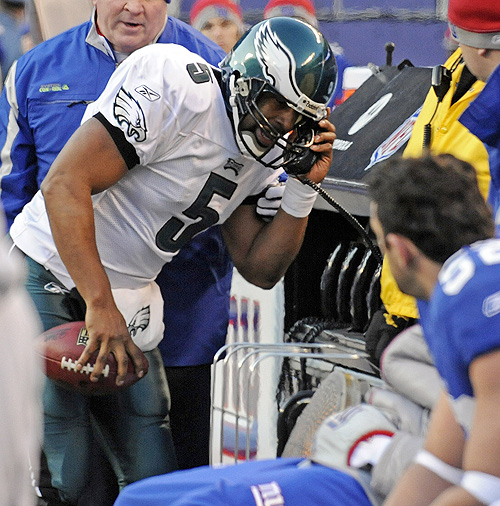 They haven't forgotten Donovan McNabb's phone call up at the Meadowlands.
With just over three minutes remaining in the Eagles' playoff victory at Giants Stadium last season, McNabb scrambled out of the pocket and ran eight yards before going out of bounds on the New York sideline. A giddy McNabb picked up the telephone to the coaches' box near the Giants' bench and acted as though he was making a call.
It was a phone call that drew a 15-yard unsportsmanlike-conduct penalty and the ire of the Giants.
The Giants disliked McNabb's move so much that they posted a picture on the wall of the incident at their practice facility during the offseason.