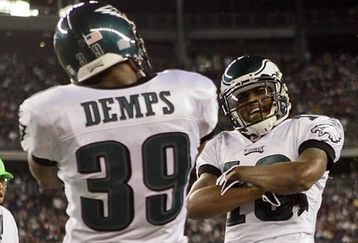 In Quintin Demps' mind, the competition at free safety should be over by now.
The Eagles feel otherwise.
"It's an open competition," Eagles coach Andy Reid said after practice today.
Demps is the only projected defensive starter that will also be starting Thursday night's preseason finale against the New York Jets up at the Meadowlands.