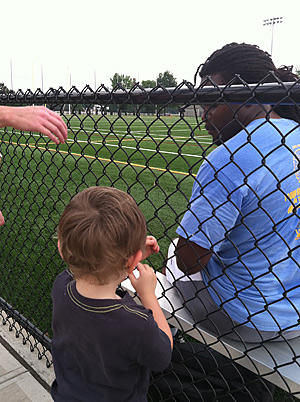 Defensive end Brandon Graham, working to recover from an ACL tear late last season, wrote today that his injured right knee is back up to 75 percent of his healthy one.
"Just wanted to show my eagles fans that im getting better. 75% percent right now," Graham wrote on Twitter, along with this image of his legs. Earlier this summer Graham told a few reporters that once his right leg gets back to 80 percent strength of his left, he can resume running, though he doesn't expect to be ready for the start of the regular season.
*****
Five Eagles and three guests resumed work outs Monday morning in Marlton, N.J. The work out was pretty typical: backs, receivers and defensive backs in one group, linemen and linebackers in another.