Despite playing 68 percent of snaps on defense, and 60 percent in games when he primarily plays in the slot, cornerback Brandon Boykin leads the Eagles in turnovers with two interceptions and one forced fumble.
In Sunday's 36-21 win over the N.Y. Giants, Boykin was instrumental in the fourth quarter when the Eagles had three interceptions. His blitz off the edge helped force the first turnover and his diving one-handed grab accounted for the second.
Subjective ratings done by various NFL database Web sites should be taken with a grain of salt, but Pro Football Focus, for instance, has Boykin rated the Eagles' best defensive back and their most effective in pass coverage.
So why isn't he starting on the outside?
"I'm happy with the corners outside," Eagles defensive coordinator Bill Davis said of Bradley Fletcher and Cary Williams.
Chip Kelly also said earlier this week that the Eagles don't have anyone to replace Boykin in the slot, although he could more inside in the nickel as he did against the Chargers when Fletcher was out with a concussion.
Fletcher and Williams, for the most part, have been OK. They have been, for the most part, what the Eagles expected to get when they inked the two free agents in March. The Giants went at Fletcher, targeting him 19 times. He allowed 10 catches for 175 yards and a touchdown, per PFF, but there was more positive than negative.
Here's a sample of his day and one representative of the scouting report a senior NFL scout gave me on Fletcher back in March: "Big, long, tough press corner. Like most tall corners, he doesn't transition as well in coverage." In other words, Fletcher doesn't have elite speed, but can compensate by playing the right technique and using his size and hands to stay with receivers.
PLAY 1: FIRST QUARTER, FIRST AND TEN AT THE EAGLES 39: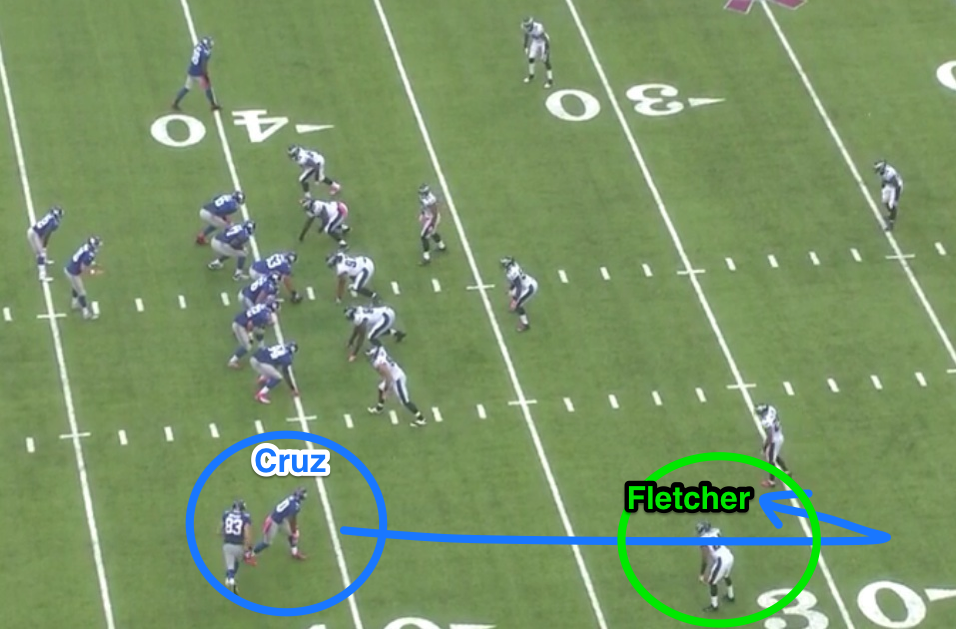 On this play, Fletcher was playing soft in a zone defense -- possibly some version of a Cover 4. He was shaded to the outside most likely because he had the outside deep route. While the tight end ran underneath, Victor Cruz ran a comeback route on first down.
Davis has stressed stopping deep vertical passes this season by having his secondary play with a lot of umbrella zones. Here was an example of a completion the Eagles would live with. Cruz ran seven yards deep and Eli Manning hit him in time. Fletcher isn't explosive enough to come up and deflect the pass, although there aren't many corners that could have made that play, but he did his job and dropped Cruz immediately after the catch.
"You can't defend it all," Kelly said. "You have to make decisions on what at that point in time do you want to do. If you're going to let the ball be thrown in front of you, they may move the ball incrementally down the field, but they're not getting the ball in the end zone."
The Giants shot themselves in the foot with penalties on this drive, but they also didn't get any points.
PLAY 2: SECOND QUARTER, THIRD AND FOUR AT THE GIANTS 26: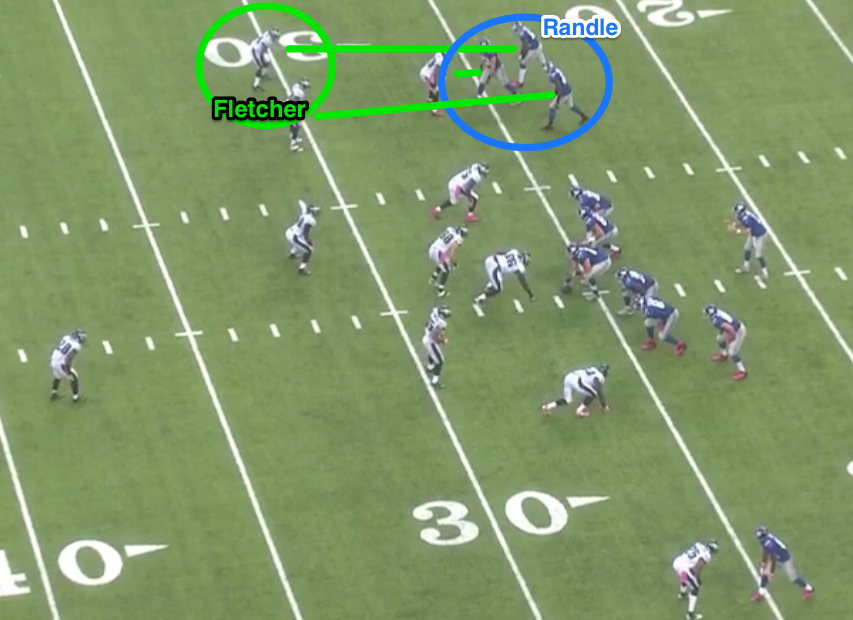 On this play, a quarter later, the Giants had three receivers bunched wide on third down. Offenses often run rub and criss-crossing routes out of bunch formations to break up man-to-man defenses. Fletcher played off Rueben Randle, though, just at the first down marker.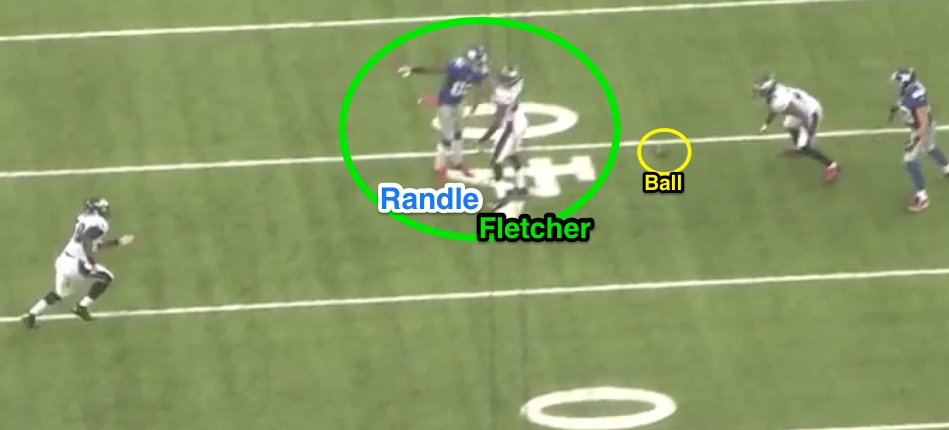 Randle ran a simple hitch route, but Fletcher made a strong play on a ball that was thrown slightly behind the receiver and knocked it away.
PLAY 3: THIRD QUARTER, THIRD AND SEVEN AT THE EAGLES 40: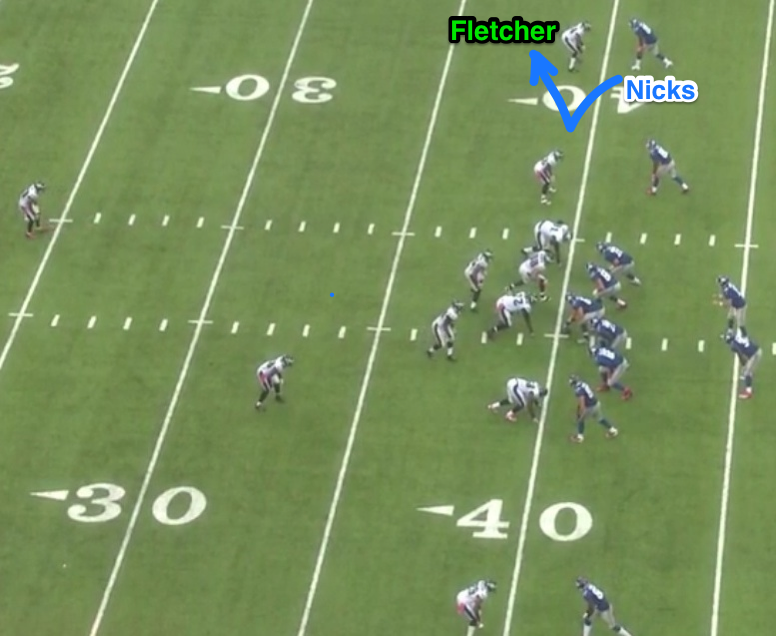 We saw the good with Fletcher. Here's some of the bad, or more accurately, the type of defense that doesn't play to his strengths. He was playing man against Hakeem Nicks and was pressing at the line. Nicks, a tougher assignment than Randle, ran a short pivot to try and lose the slower Fletcher.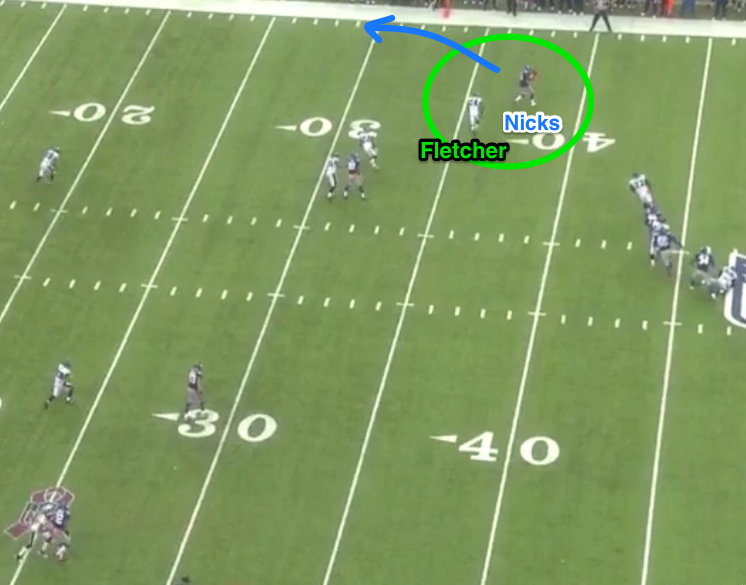 Fletcher bit on the move and couldn't recover -- something the scout above said hewould struggle with -- before Manning rolled outside and hit a wide open Nicks. Nicks picked up the first down and ran an additional seven yards before Fletcher finally caught up and angled him out of bounds.
PLAY 4: THIRD QUARTER, FIRST AND 10 AT THE EAGLES 26: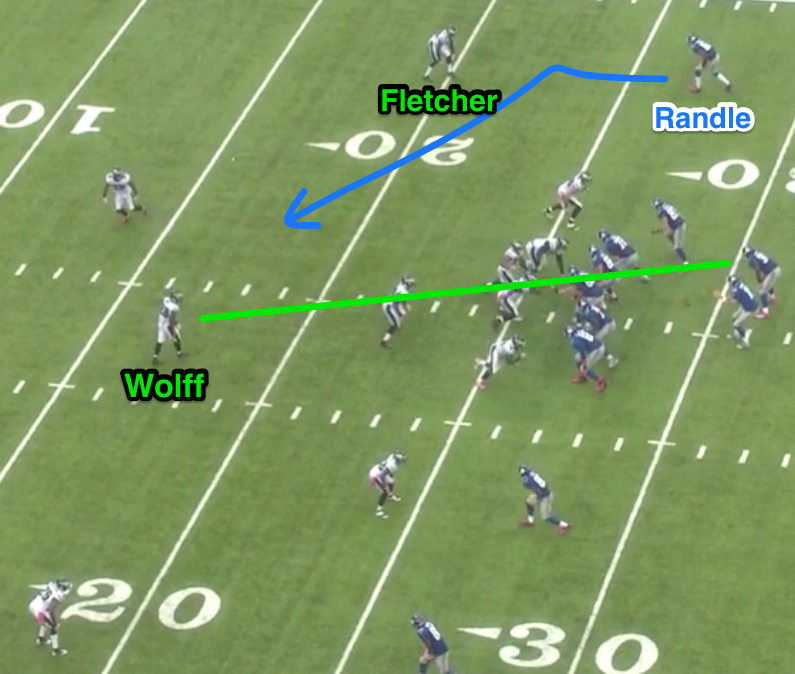 I don't think Fletcher bore sole responsibility for this touchdown, but here was an example of the Giants beating the Eagles with one of many slants. Again, Davis said that he was fine with the Giants hitting on those routes as long as the defensive backs were able to come up and make tackles.
But Fletcher, here in a zone, was probably playing a little too soft opposite Randle.
"We've got to be closer on some of those slants," Davis said.
Because he doesn't have elite speed, Fletcher has to compensate and that is why he may sometimes play too soft. He got fooled here, but he also didn't get help inside from the safety. I initially thought that Earl Wolff had missed his assignment, but he told me today that his first responsibility was Brandon Jacobs, who was in backfield.
Still, he was late to react and could have helped. Nate Allen, who likely had the middle of the field in a Cover 3, took a bad angle and missed Randle, who ran through the secondary for the score.
"They were tackling [the slants] well and we were playing with the right leverage," Davis said, "and sometimes there was some help coming that didn't get there quite quick enough."
PLAY 5: SECOND QUARTER, SECOND DOWN AND TEN AT THE GIANTS 40: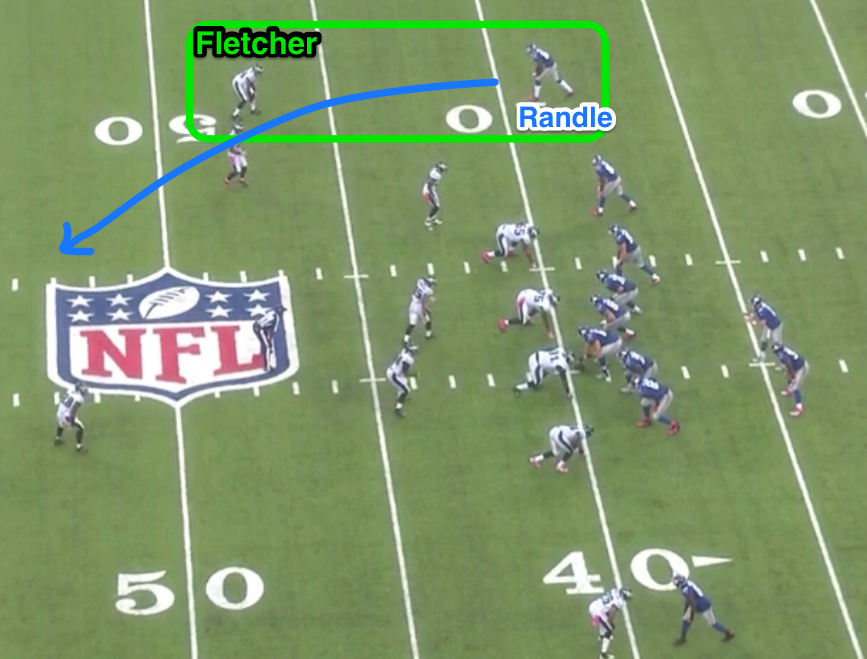 I'll end on a positive note because Fletcher did, overall, have a solid game. He'll be tested Sunday in Tampa when he draws receiver Vincent Jackson. Here he was again playing off on second down and long. Randle ran a post.
And had a step on Fletcher, which if you read my story on Nick Foles today, is NFL open.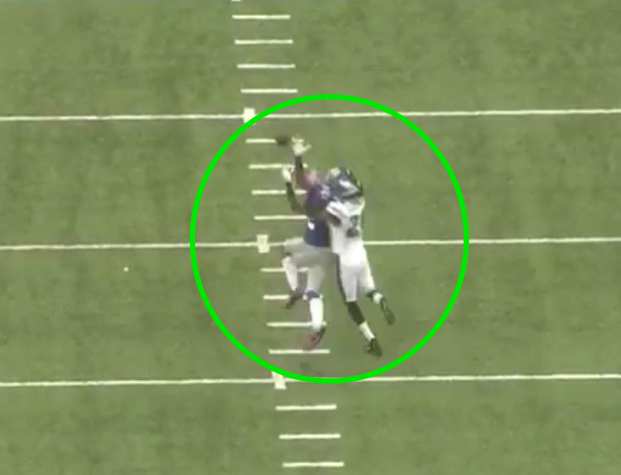 But Fletcher closed the gap, partly because Manning didn't lead Randle enough, and made a good play on the ball to knock it away. "Fletcher is very calm on the deep ball," Davis said.
His technique was perfect, as it was earlier in the game when he swatted away another deep ball. The Giants did hit on a long pass a play later when Nicks split Fletcher and Allen. But with Fletcher, you take the good with the bad, or at least the Eagles plan to for the rest of this season.
Now about Cary Williams ...