Archive: February, 2012
Philly.com Sports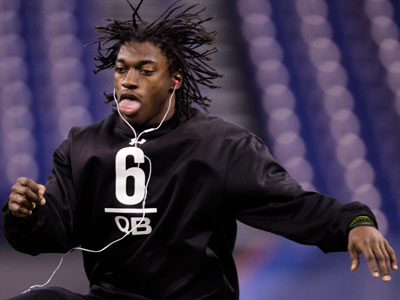 Join The Inquirer's Jonathan Tamari for a live chat about all the latest offseason Eagles news and rumors as well as the latest from the NFL Combine, today at noon.
If you're on a mobile device, click here to follow along and post questions.
Jeff McLane, Inquirer Staff Writer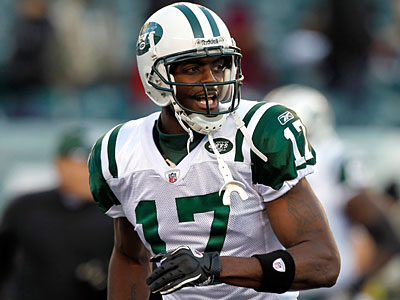 Plaxico Burress told 97.5 The Fanatic today that "nothing else would make me happier" than to play for the Eagles.
The New York Jets receiver, who is set to become a free agent on March 13, echoed statements that he made several times last offseason when he was unemployed, out of prison, and looking for a job. Despite that campaign -- and the lobbying of his friend, quarterback Michael Vick -- the Eagles chose not to sign Burress.
He said there was a "a lot of interest" from the Eagles last July, but apparently they didn't believe he was worth the $3 million the Jets eventually shelled out in a one-year deal. The Eagles would later sign another former New York Giants receiver -- Steve Smith -- for just over $2 million, but that acquisition proved to be a bust.
Jonathan Tamari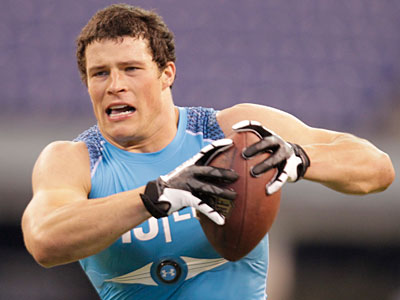 Back from Indianapolis, here are five take-aways from my time at the scouting combine, including thoughts on Luck/RGIII, a CBA quirk that might affect DeSean Jackson and Luke Kuechly:
-- The 40 is overrated, but I don't care: I love the 40-yard-dash, even if its hype far exceeds its worth in evaluating players.
To me, the 40 is the closest thing the NFL has to the simple, silly fun that once was the Slam Dunk contest. It requires zero attention span, zero jargony tape breakdowns and just gives you a brief moment to be awed by raw athleticism, to have that jaw-dropping instant that makes you say 'holy Mel Kiper, did he really do that?'
Philly.com Sports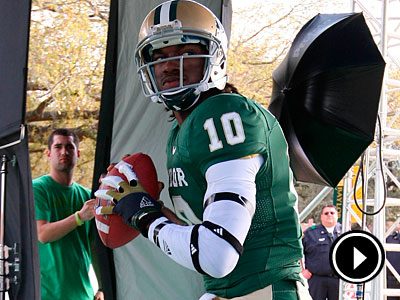 Video: Will the Eagles trade up for Robert Griffin III? How will they address their need at linebacker via the draft or free agency? The Inquirer's Jeff McLane discusses.
Jonathan Tamari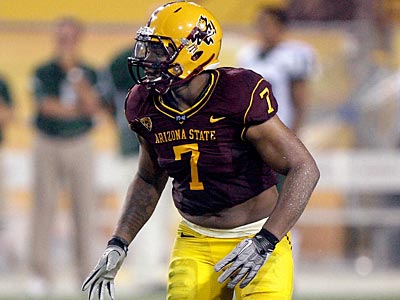 Arizona State linebacker Vontaze Burfict, a big hitter whose discipline problems have dropped his draft stock, told reporters Sunday that he's the best linebacker in the draft, a leader who will change the defense wherever he goes, and that the penalties he racked up come from the fact that "I just love to hit and just hate to lose."
"I'm a soft-spoken guy, shy sometimes, but when I'm on the field I just hate to lose," Burfict said.
Burfict's highlight-reel hits have some fans dreaming of him as the attitude-changing linebacker the Eagles need, but scouts have questioned his instincts and self control. He had a down season for Arizona State last year, was benched at times and got into a locker room fight with a teammate.
Jonathan Tamari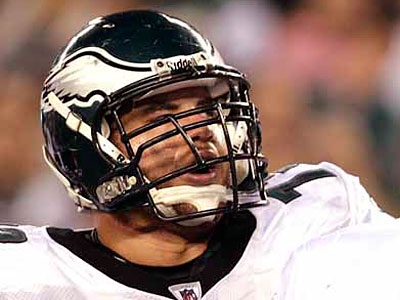 INDIANAPOLIS - The agent for defensive tackle Derek Landri said he expects to meet with the Eagles Friday night and that Landri would like to remain with the team. Meanwhile Asante Samuel's agent said there is nothing "imminent" regarding any trades for the corner, at least that he's aware of.
The Eagles have expressed interest in bringing Landri back, said his agent, Harold C. Lewis.
Of course, the desire on each side hinges on getting terms they are both happy with, but that should be a far easier task if they both want the same thing. (No deal, though, can be signed until after the new league year starts March 13).
Jonathan Tamari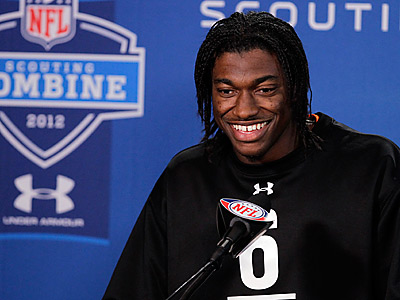 Quarterback Robert Griffin III wowed reporters with his poise, confidence and sense of humor Friday, and then dropped a little surprise: he met with the Eagles Thursday night.
Griffin, expected to be drafted as high as number two overall, was asked about his schedule and volunteered the info, noting that his next meetings are with Cleveland and Kansas City, two teams with considerably larger quarterback needs.
It's a surprise, but I wouldn't read too much into it for the Eagles. Likely they are doing their due diligence so they can be prepared just in case there is some unlikely turn of events that puts Griffin within reach -- maybe an unexpected tumble down draft boards, or a trade offer from a team picking early. The Eagles are here anyway, and it's hard to see what they would lose by taking the time to meet Griffin.
Jonathan Tamari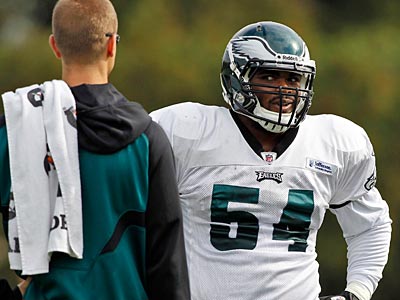 INDIANAPOLIS -- One of the biggest problems for the Eagles recently has been drafting big-time defensive players. While the Eagles passed on Jason Pierre-Paul -- who has gone on to become a star with the Giants -- high picks such as Brandon Graham and Jaiquawn Jarrett have made little impact and Nate Allen has been up and down, at best.
Back at the Combine, where presumably general manager Howie Roseman will again be looking at players who could upgrade the defense, he talked up the possibilities for his recent picks, and called on each to improve in 2012.
"To tell you that we know exactly what they're going to be at this point, they know that they've got to step up their game and they're looking forward to it, but the work ethic is there. They want to be great players and we've seen it out of them," Roseman said, speaking specifically about Graham and Allen.