Archive: September, 2012
Zach Berman, Inquirer Staff Writer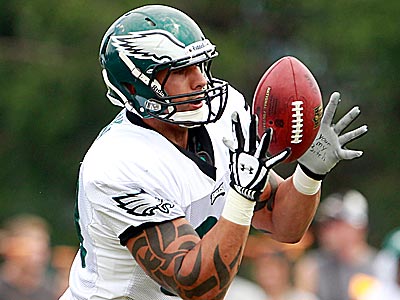 Jason Babin was fined $15,750 for roughing Browns quarterback Brandon Weeden when he "unnecessarily" drove him into the ground.
The Eagles defensive end has been fined a number of times over the last three seasons. Babin was very vocal about one last season and claimed that the NFL was making it much more difficult for defensive players to do their jobs.
Jeff McLane, Inquirer Staff Writer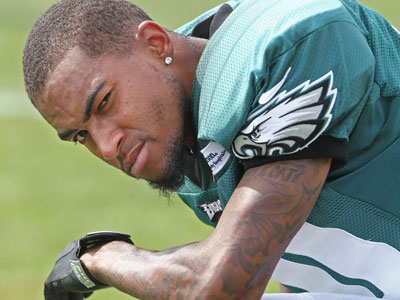 The Eagles are down another receiver.
DeSean Jackson missed Thursday's practice with a hamstring strain, according to the team.
The Eagles wide receiver injured his hamstring during Wednesday's practice and was seen walking around afterward with a large wrap of ice on his left leg. He had no comment after Thursday's practice.
Zach Berman, Inquirer Staff Writer
A few quick morning notes before we speak to coordinators...
- The Eagles made a small practice squad move, signing wide receiver Jeremy Ebert and releasing center Chase Beeler. The Eagles now have three wide receivers and one tight end on practice squad.
Ebert was a seventh-round pick by the Patriots from Northwestern.
Zach Berman, Inquirer Staff Writer
QUESTION OF THE DAY
Which quarterback would you rather have this season -- Michael Vick or Joe Flacco? Answer and discuss in the comments below.
FROM THE INQUIRER
Philly.com Sports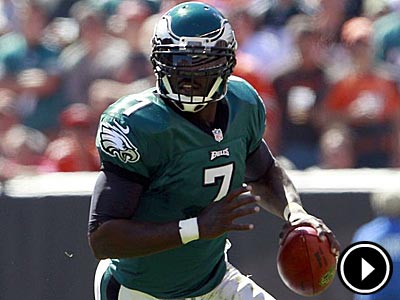 Video: Zach Berman of the Inquirer reports from the NovaCare Complex on Thursday's Eagles practice session.
Zach Berman, Inquirer Staff Writer
Early in Bobby April's career, the Eagles' special teams coordinator could have focused on defense. He chose special teams because he wanted to be a head coach and figured it was the surest path.
"I thought the best avenue to my goal, which was to be a head coach, was special teams," April said. "The problem was, I think I was the only one that thought that."
April is now a long-time special teams coordinator, and one of the most successful ones. But he seldom receives interest in becoming a head coach. Ravens coach John Harbaugh suffered from a similar plight when he was with the Eagles. Harbaugh's hire in 2008 was a major move for special teams coordinators.
Zach Berman, Inquirer Staff Writer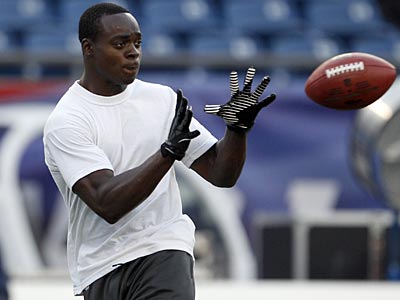 Jeremy Maclin will not practice Wednesday with a hip pointer. Maclin suffered the injury on Sunday and his status for this week's game against the Baltimore Ravens remains in question. Coach Andy Reid said Maclin's health has improved and has not be ruled out for Sunday.
The Eagles signed Mardy Gilyard on Tuesday, and Gilyard is with the team on Wednesday.
"You saw Mardy make plays," Reid said. "He was able to handle the X and Z positions, mentally. And then he went out and make plays. Gives him an opportunity to come back out here. We had a lot of tough cuts we had to make. That was one of them."
Zach Berman, Inquirer Staff Writer
QUESTION OF THE DAY
How do you think the Eagles' gameplan changes if Jeremy Maclin doesn't change on Sunday? Answer and discuss below.
FROM THE INQUIRER