Archive: July, 2011
Jonathan Tamari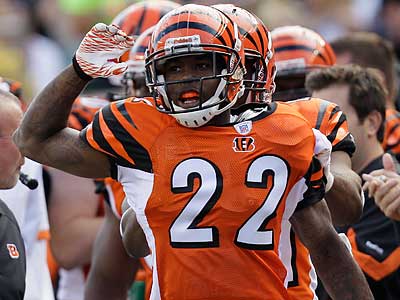 Over the weekend I wrote that you shouldn't expect the Eagles to go nuts with free agent spending. That's not to say they won't be players for some top prospects at key positions. I also wrote that the team also believes in making calculated free agent strikes, and I do think they intend to bring in help at cornerback and possibly along the defensive line. But, I don't think they'll overpay for some of the big names that have been thrown around.
In my chat last week on Philly.com, there was a lust from some questioners for players like Nnamdi Asomugha, Jason Babin and Reggie Bush. My sense is the Eagles will be looking for younger, slightly less expensive options who they can sign while still maintaining the salary cap flexibility to address multiple needs.
So, who might the Eagles pursue? Here's a quick look at what I would consider the Birds' top two needs as we await the start of free agency. These are my thoughts on the positions, and ideas I've shared when asked about them in chats, but are not based on any inside information at this point. If all goes well, teams could start re-signing their own players by Friday and on July 25 begin going after guys on the open market. (UPDATE: Sports Business Journal is now reporting that it could be about a week between the ratification of the CBA and full free agency; teams would get three days to study the new CBA rules and three days to resign their own players before full-blown free agent signings; with an owners' vote expected July 21, that would put free agency's full open around July 27 or 28).
Jonathan Tamari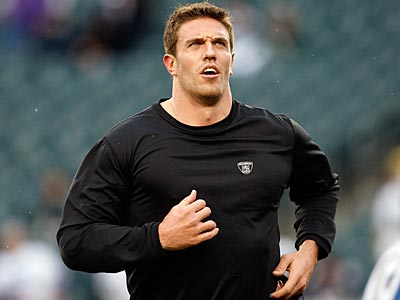 When the lockout ends, the Eagles will quickly have decisions to make on keeping linebacker Stewart Bradley, running back Jerome Harrison and punter Sav Rocca.
That's because each will be unrestricted free agents under rules agreed to Friday by NFL players and owners – though the Eagles will have the first shot to keep them. When the lockout ends, players with four years in the league will be unrestricted free agents at the end of their contracts, ESPN reported. For the Eagles, Bradley, Harrison and Rocca are the most significant players in that category. (Safety Quintin Mikell is another key Eagle who will be a free agent, but he has enough experience that there was never any doubt that he was going to be unrestricted).
Essentially, the rules agreed to this week mean free agency rules will be reverting back to the system in place before 2010, when the uncapped year made many more players restricted. Until now, it was unclear who exactly would hit the market. Before the lockout began the Eagles tendered Bradley and Harrison at second-round levels, just in case they remained restricted. They tendered Rocca, too, but at the lowest level – no compensation; they just had the right of first refusal. (Tenders give the team leverage in trying to keep their players, and compensation if they leave).
Jonathan Tamari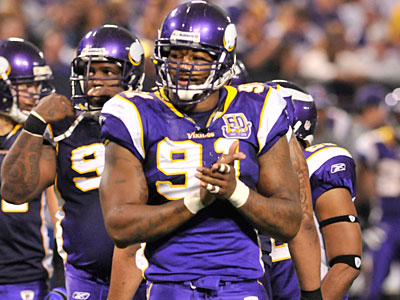 With word coming out that Brandon Graham had microfracture surgery this offseason, the Eagles' need for help on the defensive line seems even more pronounced. Even before that news, there were many arguments for bolstering the team's pass rush: a lack of pressure down the stretch last season, Juqua Parker's age, light production from last season's rookie crop and Andy Reid's general joy in signing linemen.
If the Eagles decide to make a big free agent move on the defensive line – and it says here that they should -- defensive end is one position that presents several options. In chats here on Philly.com, and particularly yesterday, after news of Graham's surgery began to spread, Jason Babin has been the player many fans focused on. He, after all, is a familiar name who had a stand out 2010 while playing for now-Eagles defensive line coach Jim Washburn. But I think the Eagles have stronger options that would fit better with their philosophy: young, productive, rising.
Here, in no particular order, are some of the top defensive ends who might be on the market, keeping in mind, of course, that who exactly will be available will depend on free agency rules and the final details of whatever deal emerges to end the lockout.
Jeff McLane, Inquirer Staff Writer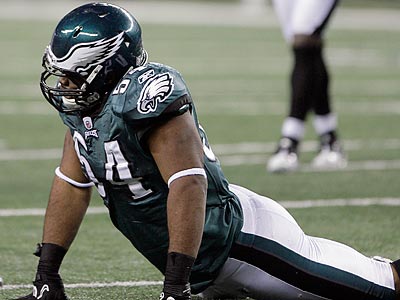 Eagles defensive end Brandon Graham underwent microfracture surgery on his right knee in December after he tore his anterior cruciate ligament against the Cowboys on Dec. 12, sources have confirmed.
Graham also confirmed the report, first made by AnnArbor.com, through a text message, but declined further comment.
He later wrote on Twitter, "I am not doing interviews with nobody until I'm back on the field. Everybody needs to worry about this lockout if anything. I got this!!"
Jonathan Tamari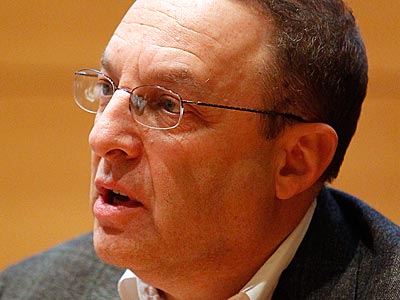 The Eagles are determined to hold training camp at Lehigh and would not cancel until "the very last minute" team president Joe Banner said Wednesday.
An NFL labor deal would have to come soon to preserve the Eagles' ability to use their traditional training ground, "but we're going to hold until the very last minute because for us it's an important part to our whole approach to things."
Coach Andy Reid believes in the team bonding that comes from a hard camp in the Bethlehem hills, away from normal life for his players and coaches. The team – and many fans -- love the fan participation: practices can draw thousands of spectators and autograph seekers, some of whom might not otherwise get the chance to see the Eagles in person.
Jonathan Tamari
Tom Brady, Drew Brees and Peyton Manning released a statement today urging a deal in the NFL's long-running lockout. Along with being three of the most prominent names in the league, they are all named plaintiffs in the players' anti-trust suit against NFL owners.
"We believe the overall proposal made by the players is fair for both sides and it is time to get this deal done. This is the time of year we as players turn our attention to the game on the field. We hope the owners feel the same way," read the statement, first released to the Associated Press.
The fact that such prominent players, so closely tied to the NFLPA, are talking deal is a clear sign that an agreement is within striking distance (to steal a favorite Andy Reid-ism).
Jonathan Tamari
The Eagles are the 11th most valuable franchise in all of sports, worth $1.12 billion according to Forbes.
Both their ranking and value are unchanged from last year. Not bad for a team Jeffrey Lurie bought for $185 million in 1994.
While the Birds were among the world's elite when it comes to value, they ranked fourth out of four in the NFC East. All three of the Eagles' divisional rivals rank among the world's 10 most valuable franchises. The Cowboys ($1.81 billion) are second, the Redskins ($1.55 billion) are fourth and the Giants ($1.18 billion) rank eighth. The most valuable franchise in the world is Manchester United, worth $1.86 billion according to Forbes.
Philly.com Sports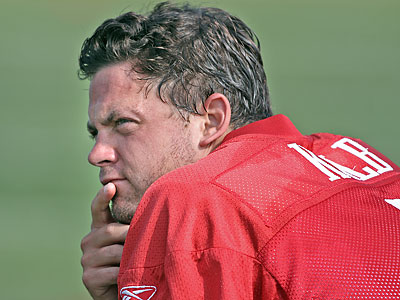 Chat: What will be the Eagles' first order of business once the NFL lockout is resolved? Join the Inquirer's Jonathan Tamari as he takes your questions on the Eagles' plans and more at 2 p.m. on Wednesday, July 13.
On a mobile phone? Click HERE to join the chat.