Archive: October, 2012
Jeff McLane, Inquirer Staff Writer
The Eagles brought offensive lineman Chris Williams in for a workout a day after he was released by the Bears, an NFL source said.
NFL tryouts that don't result in signings are common, but the Williams visit to the NovaCare Complex is intriguing because of his experience and because the Eagles have a number of issues on their offensive line.
The 6-foot-6, 315-pound Williams, a 2008 first round pick out of Vanderbilt, has 38 career starts over more than four seasons. While he was drafted as a left tackle, Williams started 20 games at left guard. He did not start this season, however, and was inactive for the last two games.
Zach Berman, Inquirer Staff Writer
It was a big day in Andy Reid's tenure on Tuesday. The Inquirer had it covered. Here are all the links...
FROM THE INQUIRER
- -Andy Reid put himself on notice by firing Juan Castillo, writes Jeff McLane.
Zach Berman, Inquirer Staff Writer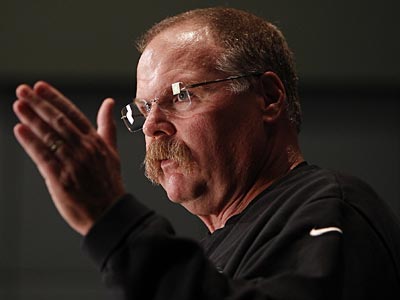 Andy Reid took responsibility for the 22-game experiment of Juan Castillo at defensive coordinator, an outside-the-box hire at the time that backfired to the point of Reid making his first in-season dismissal in his 14 years with the Eagles.
"I put Juan in this situation. Things didn't go as well as I hoped," Reid said. "I take full responsibility for that. I take full responsibility for putting him in that situation."
Reid informed Castillo of the decision on Tuesday morning. He called Castillo in to do it in person, a meeting he said was "one of the toughest things I've had to do." The decision was not colored by any comments from players or recommendations from owner Jeffrey Lurie, and was entirely Reid's decision.
Poll: What is Andy Reid's next move?

(4918 votes)
Zach Berman, Inquirer Staff Writer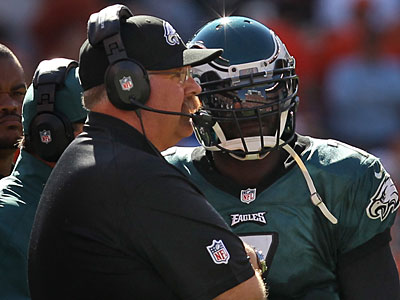 Andy Reid's endorsement of quarterback Michael Vick as his starting quarterback was just as strong as his Monday endorsement of Juan Castillo as his defensive coordinator. And we all saw that turned out.
Asked if Michael Vick will start against the Falcons, Reid sald: "As I sit here today, he's the starting quarterback."
On Monday, when he was asked if Castillo would still make the defensive playcalls, "that's the way I'm looking at it as I stand right here."
Poll: What is Andy Reid's next move?

(4918 votes)
Zach Berman, Inquirer Staff Writer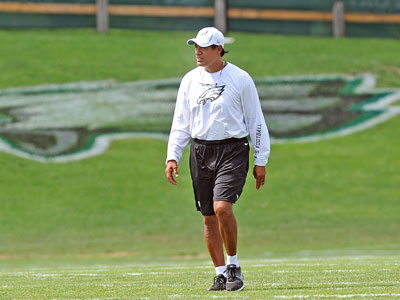 Andy Reid fired Juan Castillo on Tuesday morning and re-assigned defensive backs coach Todd Bowles to defensive coordinator. Jeff McLane has the full story here.
Reid will speak at noon; we'll have all of your coverage on Birds' Eye View. A few quick points...
- This move could be viewed two ways: Reid admitting he made a mistake hiring Castillo, his long-time offensive line coach, as defensive line coach in 2011. Reid stuck with Castillo this season. It could also be viewed Reid as scapegoating Castillo for problems that are bigger -- such as an offense that struggles to score and turns the ball over, and a defensive lune that struggles to pressure the quarterback.
Zach Berman, Inquirer Staff Writer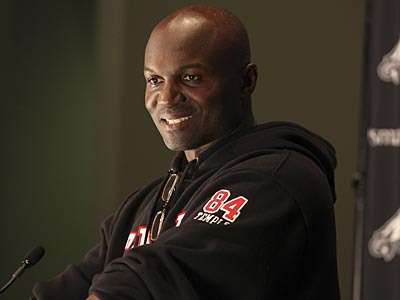 Don't expect any major schematic changes from new defensive coordinator Todd Bowles.
Bowles said Tuesday he's going to keep the Wide-9, which defensive line coach Jim Washburn oversees. The Eagles will continue to mix man and zone coverages. They'll blitz on occassions, but be smart with the times that they do. Bowles will make some tweaks and inject his personality, but it will mostly be a different messenger sending the same messge.
"I might have a different spin on it and my own ideas here or there and a few tweaks that they go through," Bowles said. "They'll understand exactly where we, as a coaching staff, are coming from, and understanding exactly what the game plan is as they have been."
Zach Berman, Inquirer Staff Writer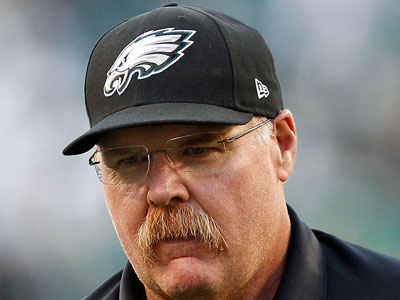 Andy Reid faces two long weeks before the Eagles play the Atlanta Falcons on Oct. 28. He said he's going to take the time to evaluate everything that has to do with the team. Here Some of his most pressing issues...
- Defensive coordinator Juan Castillo and fourth-quarter defense: The Eagles surrendered a 10-point fourth-quarter lead on Sunday, meaning it's two weeks in a row in which the Eagles failed to a hold. When Reid was asked specifically about whether Castillo will still call plays, he responded, "that's the way I'm looking at it, as I stand here right now."
- Michael Vick's turnovers: Vick has 13 of the Eagles' 17 turnovers, including two interceptions on Sunday. "I'm going to look at all that stuff," Reid said. "I know we can get better at it. And we're going to get better at it."