Archive: September, 2012
Jeff McLane, Inquirer Staff Writer
With Michael Vick struggling and getting hit far too often, Eagles coach Andy Reid was asked if he would consider making a change at quarterback.
"Right now, we're with Michael and that's what we're doing," Reid said Monday after the Eagles' 27-6 loss at Arizona. "We'll evaluate it as we go."
It was the faintest endorsement Reid has given his starting quarterback as questions about Vick's job security mount with each subpar outing. The Eagles are 2-1, but Vick has handed in two dreadful performances and another that was not without its mistakes.
Philly.com Sports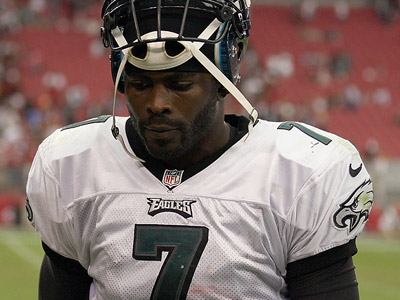 Join the Inquirer's Zach Berman as he takes your Eagles questions in a live chat, beginning Tuesday at noon.
On a mobile device? Click HERE to join the chat!
Zach Berman, Inquirer Staff Writer
We spend all week trying to figure out what personnel groupings the Eagles will most frequently feature, and who is playing well and who isn't. Here's our weekly look at playing time:
OFFENSE
Player Plays % of plays
Zach Berman, Inquirer Staff Writer
GLENDALE, Ariz. - Running back LeSean McCoy shook his head when asked about the Eagles' pass-run distribution after Sunday's 27-6 loss to the Arizona Cardinals. His answer was diplomatic, but his face gave the answer.
McCoy carried the ball only 13 times. The reason cannot even be chalked up to playing with a deficit because McCoy carried the ball just four times before halftime.
"Sometimes, it goes like that," McCoy said. "Who knows? I don't live like that. I just go with the plays that are drawn up for us. We've just got to do better, it's as simple as that."
Jeff McLane, Inquirer Staff Writer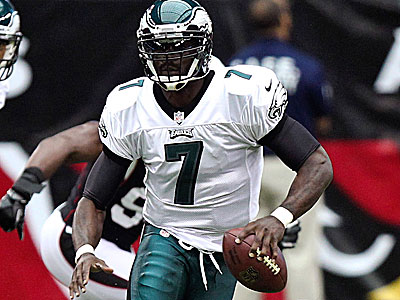 Here are some observations and notes after re-watching the Eagles' 27-6 loss to the Cardinals on Sunday:
ON SECOND THOUGHT
There has been a lot of assessing of blame for Michael Vick's fumble just before the half. But the simple fact is that the quarterback has to be responsible for picking up the blitz, which Vick did not do when Cardinals safety Kerry Rhodes rushed from the slot.
Zach Berman, Inquirer Staff Writer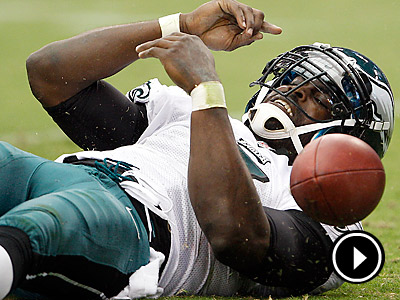 Video: As Andy Reid was quick to point out, turnovers and pressure on quarterback Michel Vick cost the Eagles in their 27-6 loss to the Cardinals. Zach Berman of the Inquirer checks in from the NovaCare Complex.
Zach Berman, Inquirer Staff Writer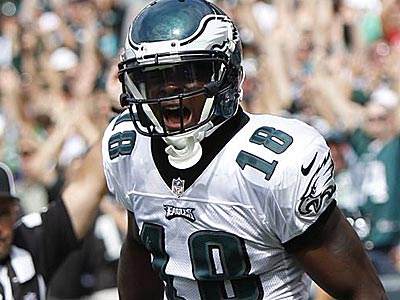 GLENDALE, Ariz. -- The following Eagles are inactive for Sunday's game against the Arizona Cardinals: wide receiver Jeremy Maclin, tackle King Dunlap, receive Riley Cooper, running back Dion Lewis, defensive end Vinny Curry, tackle Nate Menkin and quarterback Trent Edwards.
A few quick notes...
- Maclin, Dunlap and Cooper didn't travel. They were all declared out.