Archive: March, 2010
Jeff McLane, Inquirer Staff Writer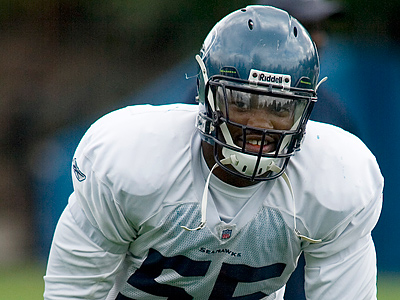 The Eagles are making some waves now.
Just an hour after tendering restricted free agent Mike Bell an offer sheet, the team has traded defensive end Chris Clemons and a fourth-round pick to Seattle for defensive end Darryl Tapp, the Eagles confirmed tonight.
Tapp is a restricted free agent. He signed Seattle's tender yesterday, but the Eagles and Tapp also came to terms on a three-year contract, according to a league source. Details of the deal were not immediately available.
Jeff McLane, Inquirer Staff Writer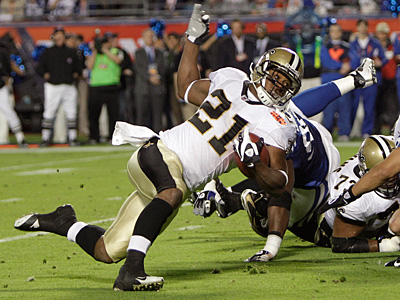 The Eagles will host free agent running back Mike Bell tomorrow at the NovaCare Complex, according to a team source.
Bell is a restricted free agent, but he was tendered by the Saints at the lowest level so the Eagles would not lose a draft pick if they signed him. New Orleans does, however, have the right to match any offer.
Bell recently visited with the Seahawks. The fifth-year pro ran for 654 yards on 172 carries (3.8 yards per carry) last season for the Super Bowl champion Saints. He also scored five rushing touchdowns.
Jeff McLane, Inquirer Staff Writer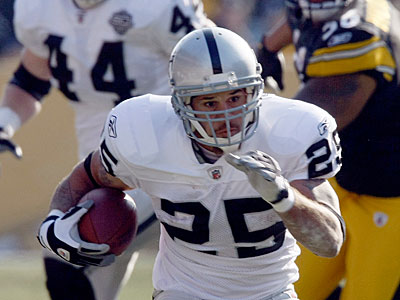 In talking to Justin Fargas, you can tell that he really wants to sign with the Eagles.
Unfortunately for him, the Eagles aren't likely to sign the free agent running back, according to a league source.
Fargas has played his entire career with the lowly Raiders, so joining a winning organization would have been nice. But a deal could not be struck and he's left the NovaCare Complex. Beforehand, though, he felt positive about the vibes he was feeling from the Eagles.
Jeff McLane, Inquirer Staff Writer
The Eagles have signed free agent wide receiver Hank Baskett to a one-year deal, the team announced.
Baskett, previously with the Colts, returns to the Eagles after they were forced to release him last September. The 27-year-old receiver spent his first three seasons with the Eagles and was cut after one game last year when the team needed to make room on its roster for Michael Vick.
The Eagles would have likely waived Reggie Brown, who was behind Baskett on the depth chart at the time, but they would have taken a significant salary cap hit. Coincidentally, Brown was released this past Monday, thus making room for Baskett's return.
Poll: Is bringing Baskett back a good move?

(1924 votes)
Jeff McLane, Inquirer Staff Writer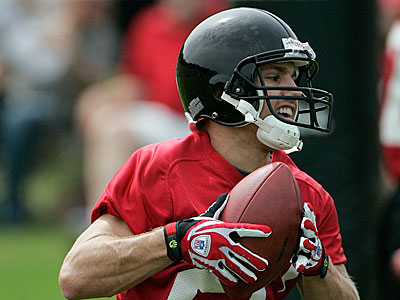 The Eagles signed wide receiver Chad Hall to a three-year contract, a former Air Force Academy star and currently a second lieutenant in the Air Force, the team announced.
The 5-foot-8, 180-pound Hall worked out at the NovaCare Complex today and was signed soon thereafter. Hall hasn't played organized football in two years, but he's a speedy, versatile-type receiver/returner. Think Danny Amendola.
"I think my versatility is one of my strengths because I can a couple of different positions," Hall said during a conference call. "It's whatever they need. I'll do whatever they ask of me."
Jeff McLane, Inquirer Staff Writer
Four days after dumping Reggie Brown, the Eagles are bringing back wide receiver Hank Baskett tomorrow morning for a free agent look-see. Free agent running back Justin Fargas will also visit the NovaCare Complex tomorrow.
Baskett will meet with the media at 11 a.m. and Fargas at 1:30 p.m.
The Eagles released Baskett early last season and he was picked up by the Colts. Hank "Hands" was part of the Indianapolis team that reached the Super Bowl. If you recall, it was Baskett that couldn't secure a Saints onsides kick to open the second half.
Jeff McLane, Inquirer Staff Writer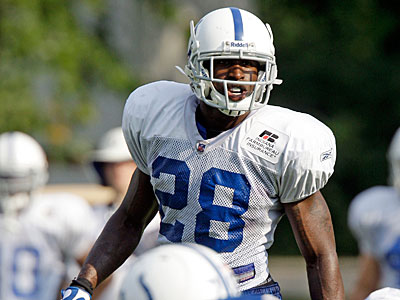 The Eagles signed free agent defensive back Marlin Jackson to a two-year deal, the team announced.
Jackson could earn up to a total of $6 million, but most of the money is dependent upon his health and if he starts.
"It's been a great visit and I think there's a mutual interest here," Jackson said earlier today before the signing. "They feel that I'm capable of playing corner, safety, nickel and kind of want to see where things shake out and where the biggest need is at and, if I come here, where I will play."
Jeff McLane, Inquirer Staff Writer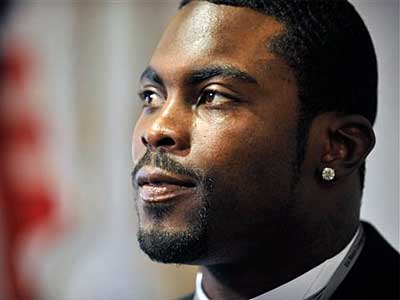 Will Marlin Jackson be an Eagle soon? What are the chances the Birds bring back all three QBs? Jeff McLane answers those questions and more in our live chat at 10 a.m.