Archive: January, 2012
Philly.com Sports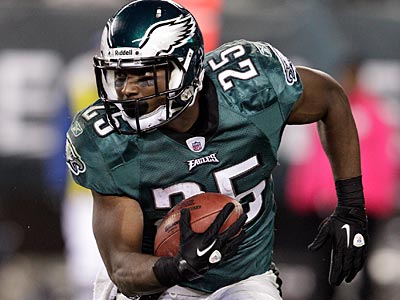 Join The Inquirer's Jeff McLane for his weekly live chat about all the latest Eagles news, starting at noon Tuesday.
If you're on a mobile device, click here to follow along and post questions.
Jeff McLane, Inquirer Staff Writer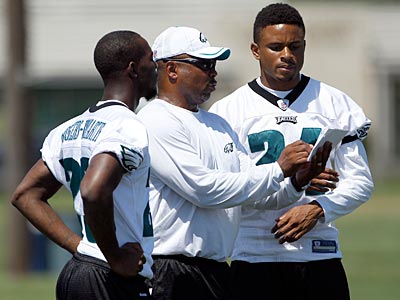 The ax fell first on Johnnie Lynn.
Could it fall again, and if so, who will it descend upon next?
The Eagles announced Saturday that they "released" Lynn not long after CBSportsline.com initially reported that the secondary coach was out. It is unclear when Andy Reid relieved Lynn of his duties, although the Eagles coach has been conducting exit interviews with his staff over the last week.
Jonathan Tamari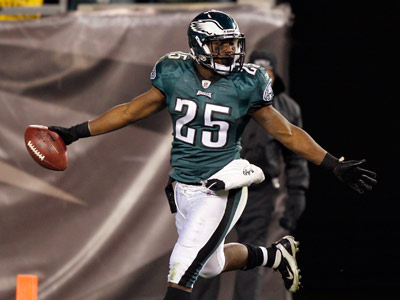 Eagles running back LeSean McCoy and tackle Jason Peters were each named to the AP All-Pro team.
McCoy had a break out season, finishing fifth in the NFL in yards from scrimmage (1,624), fourth in rushing (1,309 yards) and first in touchdowns (20) and first downs (102). This is his first All Pro nod, and he was also named to his first Pro Bowl.
Peters, who earned his fifth Pro Bowl berth this year, also had an outstanding year under new offensive line coach Howard Mudd. He led all tackles in votes, with 27 (50 media members voted on the choices, each picking two tackles). Peters has been an All-Pro four times, but this is his first time on the first team.
Jeff McLane, Inquirer Staff Writer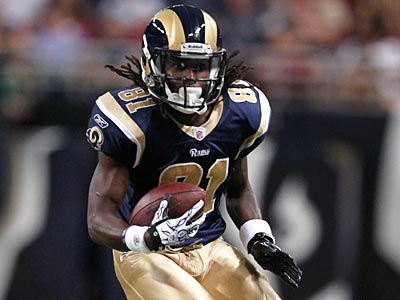 Wide receiver Mardy Gilyard signed a futures contract with the Eagles, the team announced Friday.
Gilayrd, who was an All-American kick returner in college, could help solve the Eagles woes in that department.
Gilyard, who caught 204 passes at the University of Cincinnati, was drafted by St. Louis in the fourth round of the 2010 draft. He was cut before the 2011 season and then briefly picked up off waivers by the New York Jets before they released him five days later.
Jonathan Tamari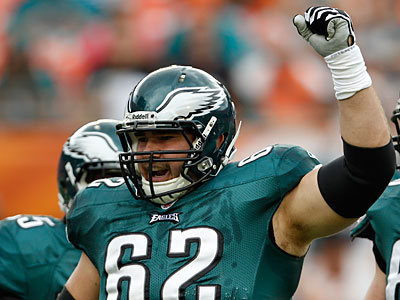 Center Jason Kelce will not require surgery after the team determined that his injury is a mild right foot sprain, the Eagles said today.
Kelce hurt his foot in the final game of the year and there was concern in a worst-case scenario that it was a Lis Franc sprain, which would require a lengthy recovery. But he does not have such an injury, the Eagles said.
Kelce started all 16 games in his rookie year and a full offseason of work would figure to help his development, something that might have been in jeopardy if he had a more serious injury.
Jeff McLane, Inquirer Staff Writer
The Eagles have granted director of player personnel Ryan Grigson permission to interview for the Colts and Rams general manager openings, according to an NFL source.
Sean Jensen of the Chicago Sun-Times first reported that Grigson was in play for a couple of general manager openings.
After four seasons as director of college scouting, Grigson was promoted into his current position in early 2010, replacing now-general manager Howie Roseman. Grigson, 39, has been with the Eagles since 2003 when he first joined the staff as a scout.
Jonathan Tamari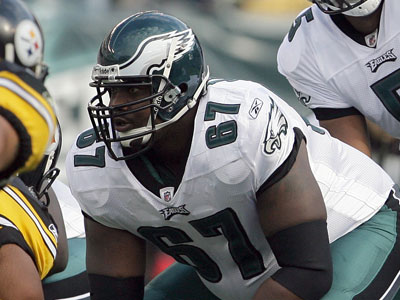 The agent for center Jamaal Jackson expects the veteran Eagle to be released once the NFL's new league year begins in March.
"It would surprise me greatly if they did not release him," said Jackson's agent, J.R. Rickert, "but that's a team decision."
Jackson is the longest tenured Eagle, having joined the team in 2003 as an undrafted free agent, and he started every game in 2006, 2007 and 2008 and the first 15 of 2009 before tearing his anterior cruciate ligament at the end of that season. He came back for the 2010 opener but tore his triceps, and lost his starting job this past summer to rookie Jason Kelce.
Jeff McLane, Inquirer Staff Writer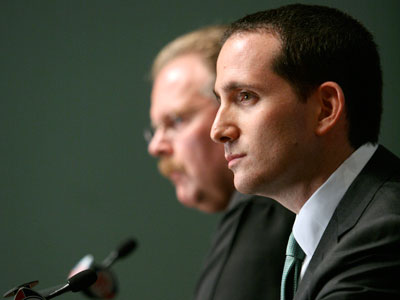 Why Sean McDermott and not Howie Roseman?
It's a fair question.
If McDermott was the scapegoat for last season's first-round playoff exit then why can't Roseman be the one held culpable for this season's profoundly disappointing playoff absence?