Archive: March, 2012
Jonathan Tamari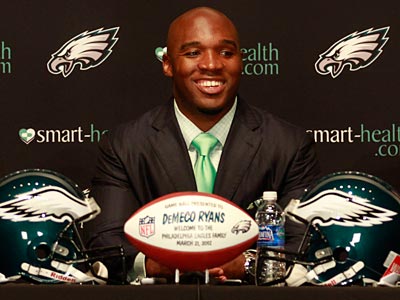 In landing DeMeco Ryans, Eagles coach Andy Reid said he believes the team now has one of the top 4-3 middle linebackers in the NFL, a player who can be a "quarterback" of the defense.
"We're very excited to have him join our young linebacker corps and bring some senior leadership in there," Reid said.
Ryans, wearing a bright green tie, sat between Reid and general manager Howie Roseman at the NovaCare Complex, and talked about leadership, his health and the perception from some reporters that he'll be seen as a "savior" to a fan base starving for a play-making linebacker.
Philly.com Sports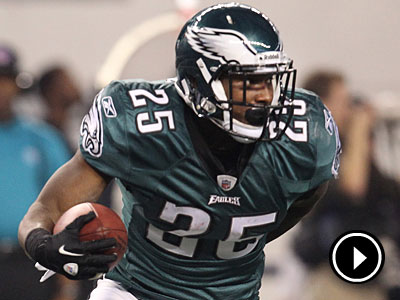 Video: Will the Eagles offer a new deal to LeSean McCoy when his contract expires next year? Is Tim Tebow a good fit for the Eagles? CineSport's Noah Coslov and the Inquirer's Jeff McLane discuss.
Jonathan Tamari
Sports coverage is an odd thing: we spend more time debating what might or might not happen next than we do dissecting what actually happened today. And so the morning after college football plays its national championship game we get projections of the next year's top 25. Never mind that season that just wrapped up.
Same with the Peyton Manning watch. Within hours of its end, we cranked up the Tim Tebow watch. Manning has yet to finalize a contract, but we've already got lists of where Tebow may wind up next, and in some reporters' eyes, he might be a fit in Philadelphia.
"This one makes so much sense to me that there's no way it happens," wrote Sports Illustrated's Jim Trotter. "One, Eagles coach Andy Reid is prone to do the unpredictable (see, Michael Vick, 2009; or Vince Young, 2010). Two, Tebow has many of the same qualities as Vick (mobile, left-handed, strong-armed). Three, switching to Tebow from Vick if Vick were to sustain an injury … would not require a major adjustment to play-calling or blocking schemes."
Poll: Should the Eagles trade for Tebow?

(1796 votes)
Jonathan Tamari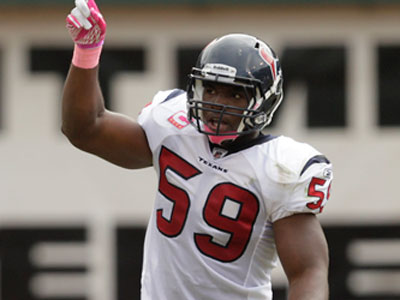 The Eagles finally jumped into the linebacker market, and they did it in a big way and, as we probably should have expected, with a surprise.
At first blush, the DeMeco Ryans trade has a lot to like. A lot. He was a Pro Bowler in 2007 and 2009 and AP defensive rookie of the year in 2006. Playing as a true middle linebacker in the 4-3 early in his career, he recorded more than 100 tackles each season. Equally importantly, according to reporters in Houston he was a leader who ran the defense from the middle, something the Eagles sorely lacked last season. Jamar Chaney gave it a go as the commander in the huddle, but when trying to organize stars like Trent Cole, Jason Babin and Asante Samuel, he doesn't have the same kind of credentials as a former Pro Bowler. In the photo running right now on Philly.com, you can see the stars on Ryans' captain's patch. He has been a leader and should be expected to take over the defense, at least verbally, when he arrives in Philadelphia.
Ryans is only 27 and he's accomplished much, more than any of the free agent linebackers available on the market. Getting a player of his pedigree to fill your biggest need, for essentially a fourth round pick, sounds like a steal, and it might be.
Jeff McLane, Inquirer Staff Writer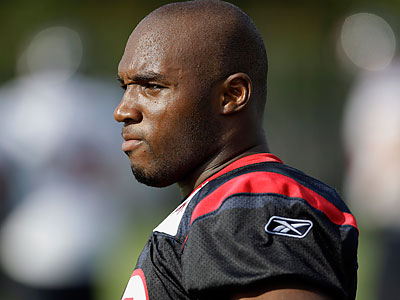 The Eagles acquired former Pro Bowl linebacker DeMeco Ryans in exchange for a fourth round draft pick and a swap of third round picks, sources confirmed Tuesday.
The Eagles, who had two fourth round selections in the upcoming draft, gave Houston their fourth pick in that round to get Ryans. The Texans also got the 77th overall pick while the Eagles now select 89th in the exchange of third rounders.
The team later officially announced the trade. Jay Glazer of FOXSports.com first reported the news.
Philly.com Sports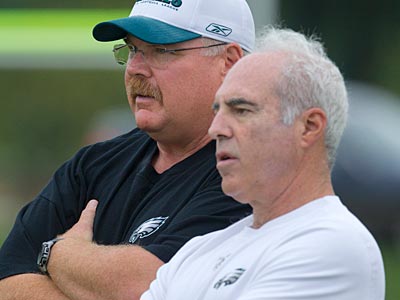 Join The Inquirer's Jeff McLane for a live chat about all the latest offseason news and rumors, starting Tuesday at noon.
If you're on a mobile device, click here to follow along and post questions.
Jonathan Tamari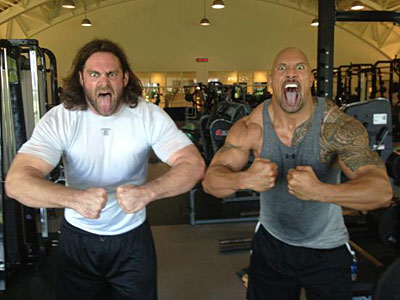 Sometimes in this job, you just get lucky by being in the right place at the right time when something happens to unfold in front of you. I thought I was enjoying one of those rare moments just after noon, when I arrived at the NovaCare Complex in anticipation of Evan Mathis' news conference and saw an athletic, muscular figure who had clearly just worked out leaving the building. Looked like a defensive end, or maybe a big linebacker. He had a muscle shirt on, and looked ripped.
Eagles head trainer Rick Burkholder walked the guy to a waiting black SUV, they exchanged a bro-hug, and the mystery man was headed off. I knew he wasn't an Eagle, and he didn't look like any of the big free agents on the market. Still, there are only so many defensive ends and linebackers I can recognize out of their uniforms. I reached out to a well-placed Eagles source, checking to see if the team had an imminent signing, only for players to solve the mystery themselves.
"Got that workout in today with Dwayne Johnson aka 'The People's Champ' aka @TheRock," linebacker Jamar Chaney wrote on Twitter.
Jeff McLane, Inquirer Staff Writer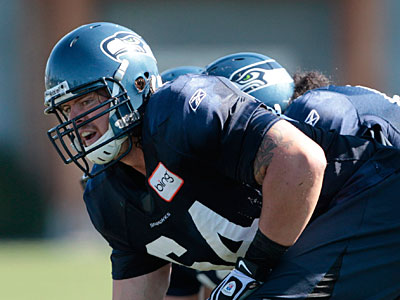 On the day guard Evan Mathis met with reporters following his signing a five-year contract with the Eagles, the team announced the additions of two other interior linemen.
They agreed to terms with Mike Gibson last week, but did not finalize the two-year deal until today. Gibson, 26, is back for his second stint in Philadelphia. Drafted in the sixth round of the 2008 draft, he left for Seattle in 2009.
In 2010, Gibson (6-foot-3, 298 pounds) started in eight games at guard. He appeared in the final three games of last season.