Archive: October, 2012
Philly.com Sports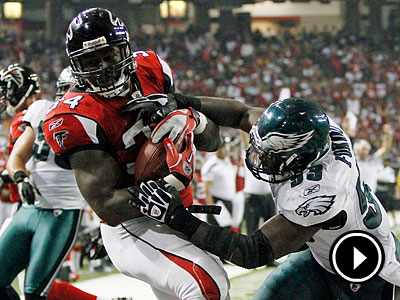 CineSport's Brian Clark chats with The Inquirer's Jeff McLane and the Atlanta Journal-Constitution's D. Orlando Ledbetter to preview Sunday's Eagles-Falcons matchup from both sides.
Zach Berman, Inquirer Staff Writer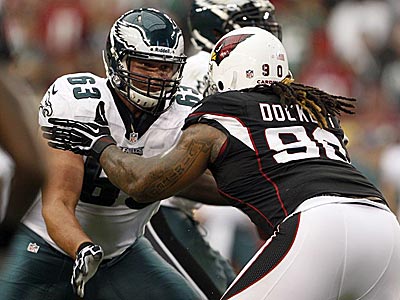 Danny Watkins missed Thursday's practice with a sprained ankle, and his status for Sunday is uncertain.
"I gave him a breather today and then I'm just going to see from [trainer Rick Burkholder] how he does," coach Andy Reid said. "If I have to give him a breather tomorrow, I'll give him a breather tomorrow, and then we'll see where we go from there."
Rookie Dennis Kelly filled in during Wednesday's practice and will start if Watkins cannot play.
Poll: Who will win Sunday's Eagles-Falcons game?

(634 votes)
Jeff McLane, Inquirer Staff Writer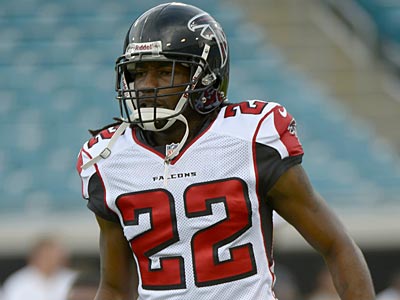 Asante Samuel said that he expects to be greeted warmly when he returns to Lincoln Financial Field as a member of the Falcons on Sunday.
"They better cheer for me," Samuel said to reporters in Atlanta. "They're going to cheer for me or we're going to have a problem right there in Lincoln Financial [Field]. All you all fans, all I did for you all, you all better cheer for me. Deuce here. Got nothing but love for you all."
Samuel returns with the undefeated Falcons. It was pointed out to the cornerback during a four-minute interview the struggles the 3-3 Eagles have had on defense this season.
Poll: Who will win Sunday's Eagles-Falcons game?

(634 votes)
Jeff McLane, Inquirer Staff Writer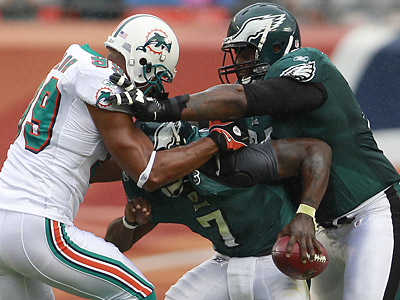 Mark Nov. 27 down on your calendars.
On that date the Eagles will have to make a decision on whether to active Jason Peters to the 53-man roster or place the tackle on season-ending Injured Reserve. There are several steps that need to be taken before the Eagles get to that point, and Peters, of course, has a ways to go before he can even be considered healthy enough to return this season.
But a possible Peters return is a flicker of light for an Eagles team that could use any kind of spark.
Zach Berman, Inquirer Staff Writer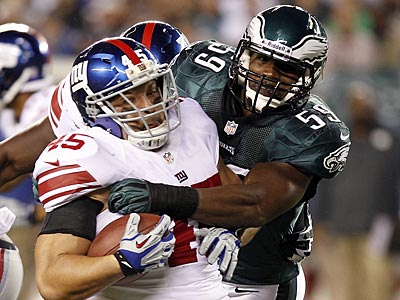 DeMeco Ryans was brought to Philadelphia, in part, to be a leader on the defense. So after the Eagles lost two fourth-quarter leads and saw their coordinator fired, what did Ryans say to his defensive teammates?
"Do your job," Ryans said. "As players, that's what you do. You do your job. Don't overanalyze and try to do too much. Go out and do what they brought you here for. If every man does your job, there aren't any problems."
Ryans said Juan Castillo's decision was "Andy's decision," referencing coach Andy Reid. He said in-season moves don't surprise him anymore, and he tries not to pay too much attention to it. But he did praise Bowles and says he likes it when coaches are former players.
Jeff McLane, Inquirer Staff Writer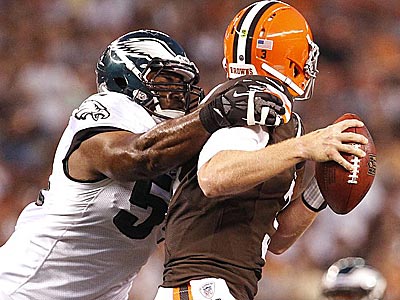 Getting a grasp on what Todd Bowles' defense will look like has been a difficult chore, but the beginning of one tenure and the end of another has provided some details on what led to Juan Castillo's firing.
Several players have stated since Bowles first met with them on Monday that his main message has been that the defense will no longer be predictable, especially in the fourth quarter. The defense's struggles in the fourth under Castillo have been well-documented. Defensive end Brandon Graham gave some insight as to what the problem was.
"I think we started running the same stuff over and over," Graham said Wednesday. "We 're not switching it up as much. You could hear it on the sideline -- a lot of times we run the same coverage."
Jeff McLane, Inquirer Staff Writer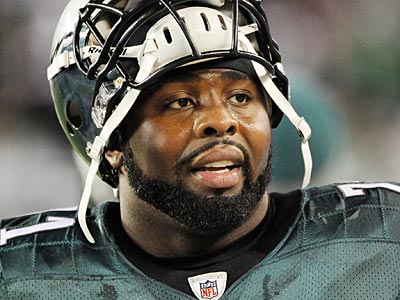 As much as they struggled against the Lions -- and several linemen admitted as much -- the Eagles' starting offensive line remained as is when the team resumed practice on Monday after a week off, several players said.
Andy Reid was not scheduled to meet with the media on Monday.
Center Dallas Reynolds confirmed that he was still the starting center.