Archive: January, 2012
Jonathan Tamari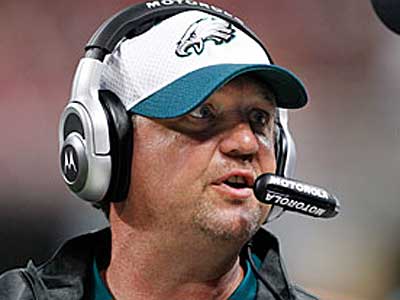 Suddenly, there is uncertainty surrounding both the Eagles offensive and defensive coordinator jobs.
As if Andy Reid needed more to worry about heading into what should be a make-or-break season for his future in Philadelphia.
While much of the attention since the end of the Eagles season has been on what, if anything, the team will do with defensive coordinator Juan Castillo, Reid might face a more vexing problem if he loses Marty Mornhinweg to a head coaching opportunity.
Jeff McLane, Inquirer Staff Writer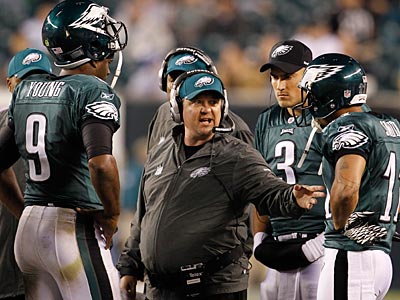 Marty Mornhinweg will interview with the Raiders for their head coaching vacancy, according to two NFL sources.
Jason LaCanfora of NFL Network first reported the news.
The Raiders have reportedly already interviewed Denver defensive coodinator Dennis Allen, Broncos offensive coordinator Mike McCoy and Dolphins interim head coach Todd Bowles. Green Bay defensive coordinator Dom Capers, Packers assistant Winston Moss, and Saints offensive coordinator Pete Carmichael are also believed to be candidates for the vacancy.
Jeff McLane, Inquirer Staff Writer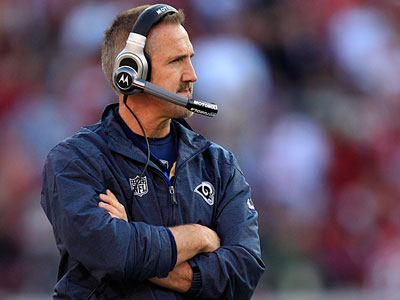 With hardly a chirp coming from Eagles, the Steve Spagnuolo sweepstakes took another turn this afternoon after one team dropped out of the race for the former Rams coach and another jumped in.
The Falcons, who reportedly were interested in Spagnuolo, hired Mike Nolan to be their next defensive coordinator. The Colts, meanwhile, had Spagnuolo in on Monday to interview for the Colts defensive coordinator opening, according to various reports.
The news coming out of Indianapolis didn't end there. Head coach Jim Caldwell was fired on Tuesday, the team announced. There had already been speculation that Eagles offensive coordinator Marty Mornhinweg would be a candidate for that position if Caldwell was ousted, but now his name can certainly be thrown into the mix.
Jeff McLane, Inquirer Staff Writer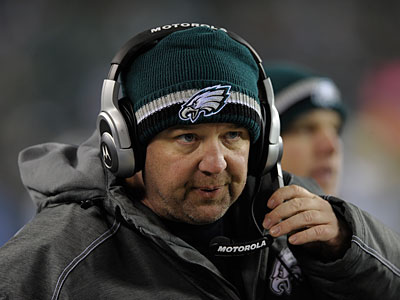 Marty Mornhinweg wants to be an NFL head coach again, but now may not be the time.
It appeared all but certain that the Eagles offensive coordinator would be left out of the discussion of possible head coaching candidates this off-season. A number of teams had openings -- some you would think might be interested in Mornhinweg -- but never once was his name mentioned in the usual chatter from the media gallery.
In talking with Mornhinweg recently I was under the impression that he was OK with that. There was the murmur of a drumbeat for the former Lions coach to get another crack at a top job last January, but it faded away when a report that Mornhinweg was to interview for the vacant Browns job proved false.
Jonathan Tamari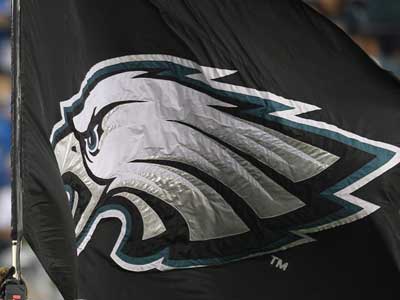 Ryan Grigson, the Eagles director of player personnel, has been hired as the Colts general manager, the Colts announced Wednesday.
ESPN first reported the development Wednesday morning.
Grigson would take the GM job a team facing huge decisions, with the number one pick in April's draft and a choice to make on franchise quarterback Peyton Manning.
Philly.com sports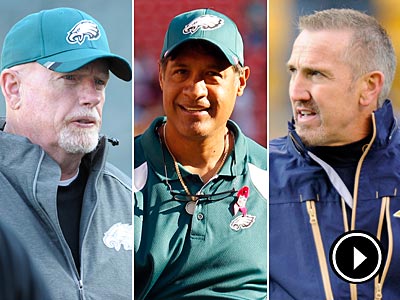 Video: As the Eagles make their first offseason firing with Johnnie Lynn, who will be next? CineSport's Noah Coslov sits with the Inquirer's Jeff McLane to discuss this and other Eagles issues.
Jeff McLane, Inquirer Staff Writer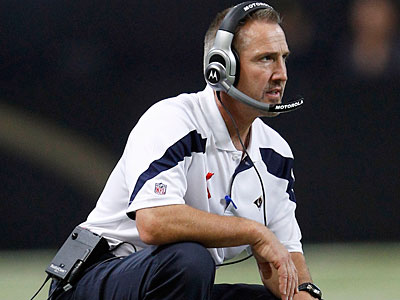 Steve Spagnuolo is expected to return to the Eagles by the end of the week, Jason LaCanfora of NFL Network reported.
LaCanfora, citing NFL sources, wrote that Spagnuolo would likely replace embattled defensive coordinator Juan Castillo, perhaps not in name, but as the leader of the Eagles defense.
LaCanfora, though, told Ruben Frank of CSNPhilly earlier today that he was reporting that Spagnuolo would visit Philadelphia by the end of the week, not that the former Rams head coach was going to be hired by the Eagles in that time span.
Philly.com staff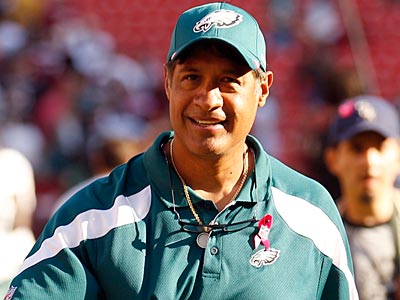 Join the Inquirer's Jonathan Tamari for a live chat about all the latest Eagles news on Wednesday at 2 p.m.
If you're on a mobile device, click here to follow along and post questions.