Archive: May, 2011
Philly.com Sports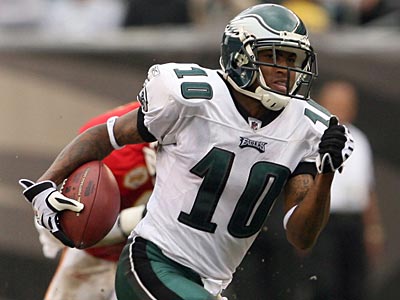 Join the Inquirer's Jeff McLane for a live chat about all the latest Eagles and NFL news today at 1 p.m.
If you're on a mobile device, click here to follow along and send in questions.
Jeff McLane, Inquirer Staff Writer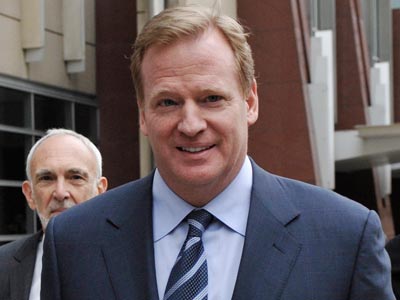 The NFL strikes back.
The league's owners received a favorable ruling today when the 8th U.S. Circuit Court of Appeals granted a permanent stay on an earlier ruling lifting the lockout until an appeal is heard June 3.
The 2-1 decision was the same as the panel's earlier decision that gave the owners a temporary stay in late April during the draft. The appellate court said it believed the NFL has proven it will " likely suffer irreparable harm without a stay."
Jeff McLane, Inquirer Staff Writer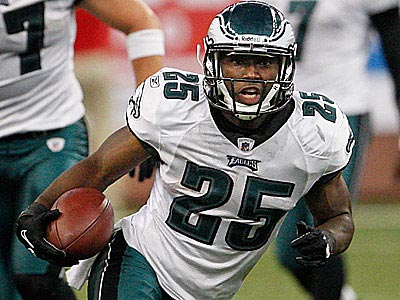 HARRISBURG, Pa. -- LeSean McCoy said that he planned on joining quarterback Michael Vick and other Eagles for informal practices next week in the Philadelphia area.
The Eagles running back was hosting his second annual "Community Day" at Reservoir Park on Saturday, just a stone's throw from his former high school Bishop McDevitt. McCoy has spent most of the off-season in Miami, but he said that he would take part in the workouts Vick and tight end Brent Celek were organizing.
"I plan on it," McCoy said. "If we have it I'll be there. We really miss that stuff, man. Everything we need is right there [at the NovaCare Complex]."
Poll: Is the NFL lockout still on your radar?

(508 votes)
Jonathan Tamari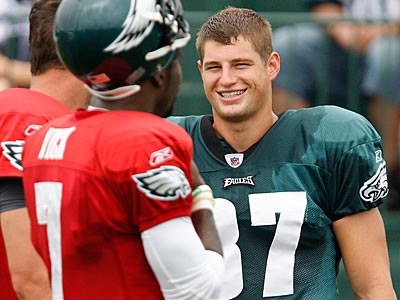 Update: Eagles quarterback Michael Vick confirmed that the Eagles will meet for some drills next week. Vick said about 15 players may attend.
From earlier: A group of Eagles plan to get together next week to run routes and catch passes from quarterback Michael Vick, tight end Brent Celek said Friday.
"That's something that's going to be huge for us, just keeping the timing down," Celek said in an appearance on ProFootballTalk.com. "When you come back (from the lockout) you want to be on your game, otherwise there's going to be a lot of bad football out there."
Jonathan Tamari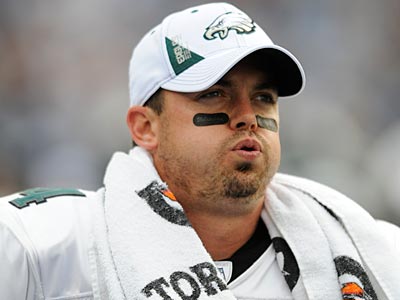 Here's the problem with trade speculation: a deal that might make lots of sense sitting here in Center City might be a non-starter to a trade partner for reasons we just can't see from Philly.
Every coach and GM has philosophies, quirks and plans that might make certain moves unthinkable and others quite predictable. (For example, how surprised would anyone be if Andy Reid traded down in the next draft to pick a fast, somewhat smallish defensive end? But you'd be stunned if he decided to invest big in a power running back who couldn't really catch the ball.)
But while Eagles beat writers and fans know Reid's habits well, we have less engagement with the rest of the league to know their bedrock philosophies. Which is a long way of saying that while we know what the Eagles think of Kevin Kolb, and what trade scenarios might make sense for them (or at least make worthy blog/Twitter/chat fodder), we know less about how potential trade partners view the situation.
Poll: Who is the NFL lockout hurting the most?

(1678 votes)
Jonathan Tamari
Donovan McNabb's agent, Fletcher Smith, released the following statement responding to Bernard Hopkins' recent criticisms of the quarterback:
Ill-informed statements such as the perplexing one Mr. Hopkins muttered recently are dangerous and irresponsible. It perpetuates a maliciously inaccurate stereotype that insinuates those African-Americans who have access to a wider variety of resources are somehow culturally different than their brethren.
Donovan successfully lead the Philadelphia Eagles franchise for a decade. He is the ultimate professional. On the field, he embodied confidence, hard work, assertiveness and a mutual respect for his teammates and the organization. Off the field, Donovan has been an outspoken advocate in the fight against diabetes, which has disproportionally affected the black community. He has given his time to bring awareness to this disease, which unfortunately affects 4.9 million African-Americans. Additionally, he is also involved in many other social initiatives. Donovan has always prided himself on being a leader who possesses impenetrable integrity. He will continue to exemplify the same characteristics in his future endeavors and will remain committed to serving all communities.
Philly.com sports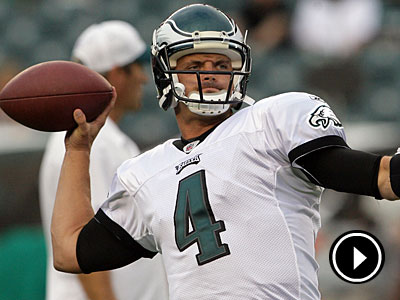 Video: CineSport's Noah Coslov asks the Inquirer's Jeff McLane for any updates on the Kevin Kolb trade front, and how the Eagles are keeping busy in the lockout.
Philly.com Sports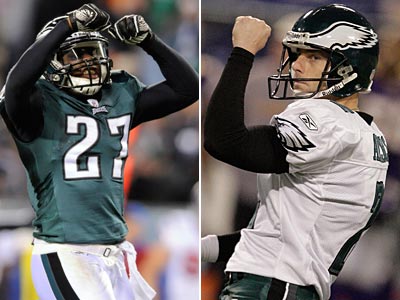 Join The Inquirer's Jonathan Tamari for his weekly chat about the latest offseason Eagles news today at 2 p.m.
If you're on a mobile device, click here to follow along and send in questions.