Archive: February, 2012
Jonathan Tamari and Jeff McLane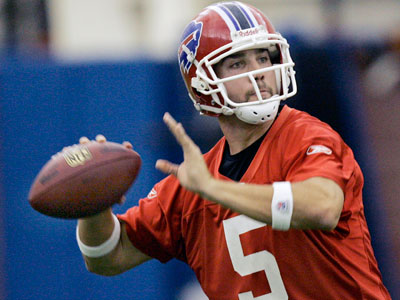 UPDATE:
As general manager Howie Roseman suggested would happen earlier today, the Eagles and free agent quarterback Trent Edwards agreed to a one-year contract, according to an NFL source.
Adam Schefter of ESPN first reported the news. The Eagles later made the signing official.
Jeff McLane, Inquirer Staff Writer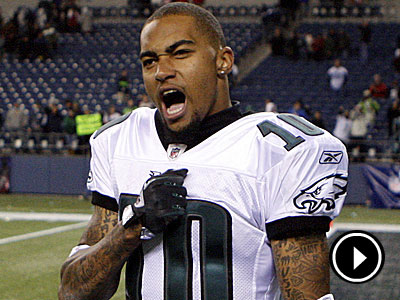 Video: The Eagles will focus on DeSean Jackson's future after restructuring Cullen Jenkins' deal. The Inquirer's Jeff McLane gives his insight to CineSport's Noah Coslov and discusses the NFL Combine.
Jonathan Tamari and Jeff McLane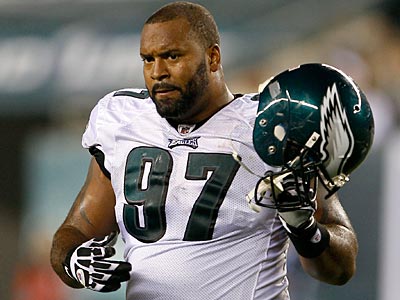 The Eagles have restructured Cullen Jenkins' contract and will keep the veteran defensive tackle for next season and possibly beyond.
Jenkins was scheduled to earn $7.5 million for next season, including a $5 million bonus due on March 13. He will still collect the bonus but will be have his 2012 salary reduced from $2.5 million to $820,000, according to Andrew Brandt of ESPN.com. Next season he will receive a $1.5 million guaranteed salary along with a $1 million roster bonus next March.
The remaining length of Jenkins' deal was also trimmed from four years to three, an NFL source said. Nevertheless, the 31-year-old said that the restructuring was something he welcomed because his high salary could have led to the Eagles releasing him.
Jonathan Tamari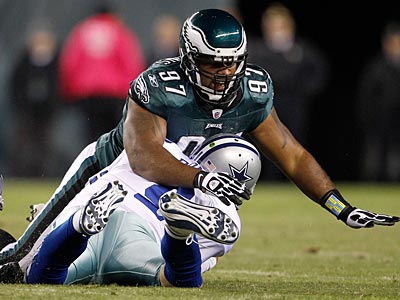 In the free agent frenzy of 2011, Cullen Jenkins was signed to fit Jim Washburn's attacking scheme and provide pressure up the middle, but in his introduction to Philadelphia it was immediately clear that he brought much more to the table.
The context here is important: the Eagles had just traded for Dominique Rodgers-Cromartie and signed Nnamdi Asomugha, Jason Babin and Vince Young. Eagles management had embraced the "all in" mantra, Young had labeled his new squad the "dream team" and Babin had sent a tweet comparing the Eagles to the Miami Heat.
There was an understandable buzz in the air at Lehigh, an energy and maybe a bit of self-satisfaction over the way the Eagles had seemingly ambushed the rest of the league in free agency. Enter Jenkins, a notable signing, for sure, but not one who rated on the level of the Pro Bowlers who had arrived just before him, at least not in name recognition. All he had was a Super Bowl ring, and much-needed perspective.
Jonathan Tamari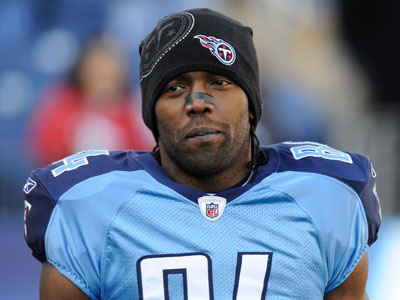 Around this time of year my friends and acquaintances start asking: so, now that football season is over, what do you do?
I shake my head and explain: one thing that the NFL does extraordinarily well is make itself a topic of conversation all year. It never stops.
The league has a preseason, a regular season, a postseason and, at this time of year, silly season. The Super Bowl is well past and free agency has yet to begin. Trades are on hold until the new league year begins in March and while we all think DeSean Jackson will be franchised, it can't actually happen for real until Monday at the earliest.
Jonathan Tamari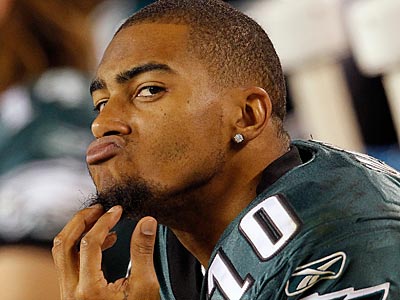 Eagles general manager Howie Roseman hinted that the Eagles would be more restrained in free agency this year, said DeSean Jackson has a "bright future" and discussed the team's draft philosophy -- all without getting too deep into specific answers, leaving plenty of room for interpretation of his remarks.
My initial take away was that Roseman's comments leaned ever-so-slightly toward the idea that Jackson could return. I base that on his emphasis on building through the draft and re-signing players whom the Eagles have developed – "you want to always keep your really good players under contract," Roseman said at one point. But those takes on both Jackson and free agency admittedly come from reading between the very broad lines Roseman painted in a 22-minute interview with three reporters Thursday. He left lots of room for interpretation, declining to get too detailed about the team's offseason plans.
Along with Jackson and the draft, Roseman talked about Asante Samuel's future, his hopes for Brandon Graham and Nate Allen and the criticism he faces. More on that below.
Poll: What has you more excited?

(2165 votes)
Jonathan Tamari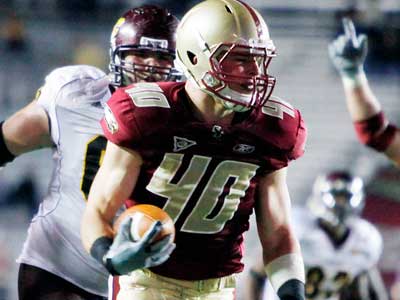 NFL Network draft analyst Mike Mayock -- the best in the game, if you ask me -- did a conference call with reporters today, giving me and Les Bowen a chance to ask him about Luke Kuechly and other inside linebacker options, assuming that the Eagles are looking for an upgrade there when the draft rolls around.
To sum up: he likes Kuechly a whole lot, more than any other inside linebacker in the draft, and thinks he'd be perfect for the Eagles.
"If I'm the Eagles and Kuechly's there, that might be a slam dunk for me, because I know what I'm getting and I'm plugging a huge hole," Mayock said.
Philly.com staff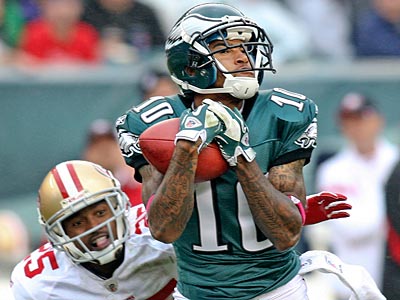 Join the Inquirer's Jonathan Tamari for a live chat about all the latest Eagles news on Wednesday at noon.
If you're on a mobile device, click here to follow along and post questions.