Archive: September, 2011
Philly.com Sports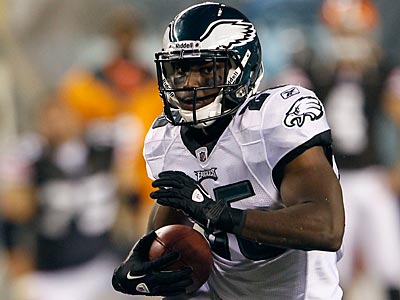 Join the Inquirer's Jonathan Tamari for his weekly Eagles chat on Wednesday at 2 p.m.
On a mobile phone? CLICK HERE to join the chat.
Jeff McLane, Inquirer Staff Writer
Take it for what it's worth, but the depth chart on the Eagles Web site has DeSean Jackson as their top punt returner and Jeremy Maclin as his backup.
The philadelphiaeagles.com depth chart is a far cry from the final word on personnel decisions, but with few options after the Eagles released a number of preseason candidates, Jackson will likely be returning punts in Sunday's opener at the St. Louis Rams.
(Eagles coach Andy Reid later confirmed on his radio show on WIP that Jackson and Maclin would indeed return punts.)
Jonathan Tamari
Vince Young did not practice Monday as the Eagles began preparing for their first regular season game. He did not speak to reporters afterward. The team has labeled Young "day-to-day" after straining his hamstring Thursday against the Jets.
New guard Kyle DeVan was in practice, though, working with the scout team. He wouldn't predict how quickly he will be ready to play, saying he needs to get a closer look at the playbook. DeVan, a former Colt, only arrived in Philadelphia Sunday night after the team picked him up off of waivers.
"I'm not worried about that right now. I'm not worried about taking reps with the ones, the twos or the threes, it's all about learning the offensive plays, the system, the way they do things around here. The quicker I can do that the quicker I can worry about playing time," DeVan said.
Philly.com Sports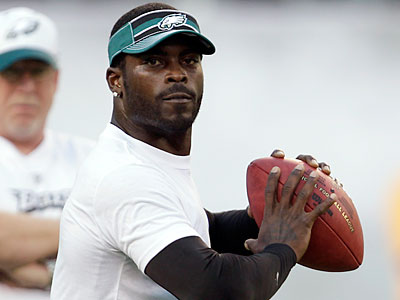 Join The Inquirer's Jeff McLane for a live chat about all the latest Eagles news at noon Monday.
If you're on a mobile device, click here to follow along and post questions.
Jonathan Tamari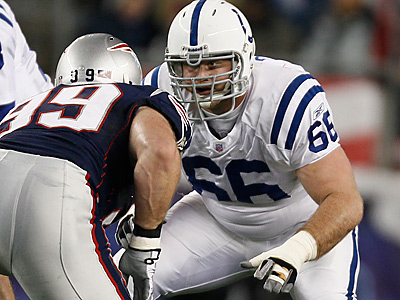 The Eagles added some offensive line depth today, signing guard Kyle DeVan, formerly of the Colts, and releasing defensive tackle Cedric Thornton.
DeVan, six-foot-two, 309 pounds, started nine games in 2009 (under Howard Mudd) and 12 in 2010, but was released. He should add some experience and depth to an offensive line unit that on Saturday included three rookies among its nine members. If Danny Watkins doesn't make progress, DeVan might also challenge the rookie for a starting job.
The Eagles are also bringing back some familiar faces after making cuts Saturday.
Poll: Eagles wins total

(6541 votes)
Jeff McLane, Inquirer Staff Writer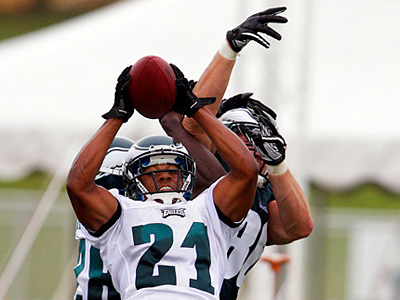 The Eagles reached the 53-man roster limit by cutting 16 players and coming to an injury settlement with another on Saturday before a 6 p.m. deadline.
The following players were released: safety Jamar Adams, running back Eldra Buckley, wide receiver Chad Hall, cornerback Joselio Hanson, defensive tackle Anthony Hargrove, wide receiver Johnnie Lee Higgins, tackle Austin Howard, safety Marlin Jackson, defensive tackle Derek Landri, tight end Donald Lee, linebacker Greg Lloyd, offensive lineman Mike McGlynn, wide receiver Sinorice Moss, defensive end Daniel Te'o-Nesheim, tackle Fenuki Tupou and tackle Reggie Wells.
The Eagles activated tackle Winston Justice off the physically unable to perform list. He agreed to a salary restructuring that would allow him to earn his full salary were he to play, an NFL source said. Parker agreed to a similar restructuring of his deal. The Eagles would have taken a $4.4 million salary cap by keeping Parker at original salary.
Poll: Eagles wins total

(6541 votes)
Jonathan Tamari
The Eagles set their 53-man roster today – at least for now.
Here are some quick thoughts before we get to a position-by-position analysis below:
-- There are 10 defensive linemen, giving Jim Washburn plenty of horses to rotate into his aggressive scheme.
Poll: Eagles wins total

(6541 votes)
Jonathan Tamari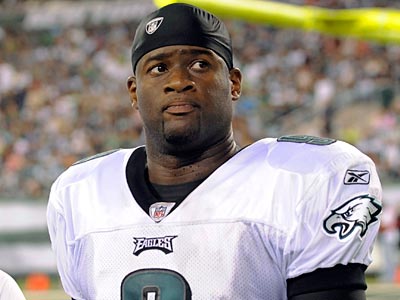 An MRI on Friday confirmed that Vince Young has a hamstring strain, the Eagles said. He is listed as "day to day."
The backup quarterback was hurt in the second quarter of Thursday's preseason game, but afterward he and Andy Reid both downplayed the severity of the injury.
"I don't feel like it's major," Young said last night.