Archive: March, 2012
Jonathan Tamari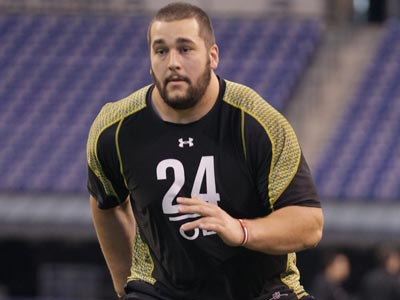 The new, biggest question facing the Eagles is what they do at left tackle after losing Jason Peters, one of the best in the game, for at least months to come, if not the season. There is not a lot left on the free agent market, though Demetrius Bell, from the Bills, and Giant Kareem McKenzie are still out there.
The Eagles also have significant firepower in the draft, with the 15th, 46th and 51st picks, giving them the ability to move up and target a tackle if they choose and if they can find a trade partner. The problem is there are far fewer elite tackles in this year's draft class than there were just a year ago.
The Eagles have said they don't want to reach for need, but this situation seems serious enough that it might warrant a change in plans. As it happened, ESPN draft analyst Todd McShay was doing a conference call with reporters as the Peters news broke. We asked about the options at tackle. Here's what he said:
Jeff McLane, Inquirer Staff Writer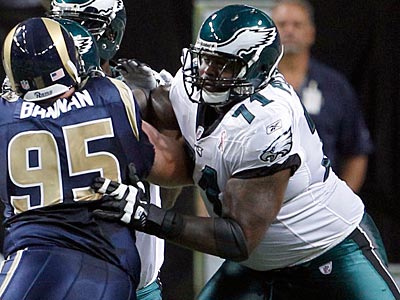 Eagles tackle Jason Peters ruptured the Achilles tendon in his right leg and will have surgery next Tuesday, the team announced Friday.
Peters injured his Achilles while training in Texas, the Eagles said. The surgery will be performed by Dr. Steve Raikin of the Rothman Institute.
While the severity of the rupture is unknown, the injury typically takes six-nine months to recover from, if not longer. It would seem that Peters will have difficulty returning in time for the 2012 opener in September, and even when he does return it usually takes another year for a player to be 100 percent.
Jonathan Tamari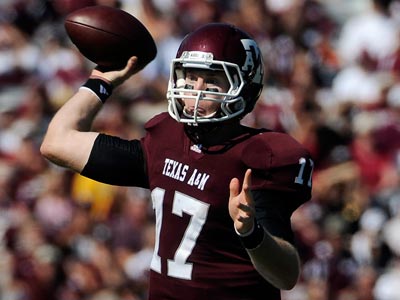 There is a growing speculation that the Eagles are lining up a quarterback to take early in April's draft, and that feeling is sure to grow after it came out Thursday that they have visits planned with Texas A&M's Ryan Tannehill and Michigan State's Kirk Cousins.
The team's financial obligation to Mike Vick largely expires after 2012, the thinking goes, so they must be looking for a QB of the future. That, and the fact that Andy Reid loves quarterbacks, all the quarterbacks he can get, and would probably play one at linebacker if Jeffrey Lurie let him. Some pretty smart people see the Eagles going after another passer. They may be right.
But I don't see the sense in spending an early pick on a quarterback who won't help now and probably won't ever be the franchise-type player you need to win a Super Bowl. The Eagles aren't getting Andrew Luck or Robert Griffin, III, which leaves them to either trade multiple picks to move up for Tannehill, take a second-tier talent in the second or third round, or go for Brandon Weeden, who is already 28.
Jonathan Tamari and Jeff McLane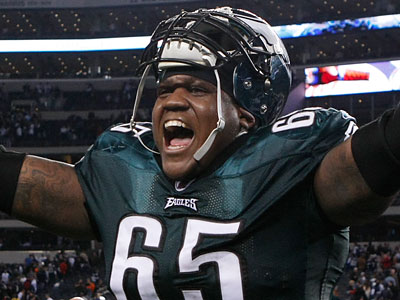 The Eagles re-signed tackle King Dunlap to a one-year contract, the team announced.
Dunlap has played in 38 games over the past three seasons, with seven starts, and has developed into a versatile backup they can depend on when one of their top linemen is injured. He has started at both tackle spots and even filled in one game at guard in 2011.
The 6-foot-9 Dunlap also blocked a field goal against the 49ers last season.
Jeff McLane, Inquirer Staff Writer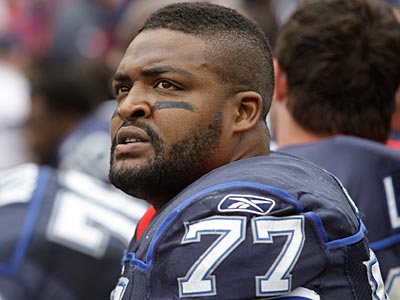 Wasting little time after announcing that Jason Peters ruptured his Achilles tendon, the Eagles have lined up free agent tackle Demetrius Bell for a visit this weekend, an NFL source said Friday.
One potential problem: Bell is currently visiting with the Steelers and may not leave Pittsburgh without a contract. The 27-year-old Bell has also drawn interest from the Cardinals, Packers and Redskins.
Howard Eskin of NBC10 first reported Bell's visit.
Jonathan Tamari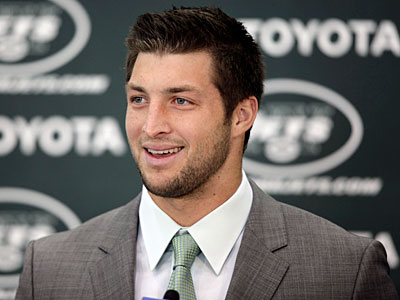 With the NFL owners' meetings wrapped up, here are three takeaways on topics around the league, including new overtime rules, the one person who looks good in all the Tim Tebow hype and a key issue in the Saints punishment:
The old OT worked fine
When the playoffs rolled around last season, the NFL sent out a reminder of its postseason overtime format, instituted in 2010 but not tested until the Broncos and Steelers played a Wild Card game in January. Each team gets the ball once. If it's still tied after that, you keep playing until someone gets the lead. Unless, of course, the first team scores a touchdown on its first try. Then the "each team gets the ball" rule is erased and the game is over.
I'm pretty sure I get it. I'm really sure it's a downgrade.
Jeff McLane, Inquirer Staff Writer
WEST PALM BEACH, Fla. - Here it is, straight from the mouth of the Eagles' head coach: Andy Reid's admission at the NFL owners' meetings that he "goofed" when he didn't have the proper defensive personnel in his wide-nine scheme last season.



Jeff McLane, Inquirer Staff Writer
WEST PALM BEACH, Fla. -- Andy Reid sat down for a roundtable interview at the NFL owners meetings for the 14th straight year as Eagles head coach. Reid touched on many subjects. Here is the complete interview (transcribed by Paul Domowitch of the Daily News and yours truly).
(Note: There were several topics that Reid was asked about more than once because there were many waves of reporters making their way from table to table. There were also several questions that were unrelated to the Eagles, but are included in this transcript, nonetheless.)
ON L.A. TIMES REPORT THAT HE ENTERTAINED IDEA OF PEYTON MANNING:
Happy with Michael Vick -- that's what I mentioned about a month ago, that's how I feel today.