Archive: January, 2012
Philly.com Sports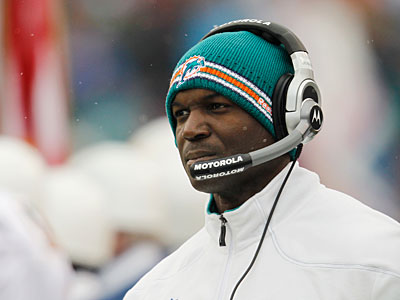 Join The Inquirer's Jonathan Tamari for a live chat about all the latest offseason Eagles news and rumors, starting at noon Wednesday.
If you're on a mobile device, click here to follow along and post questions.
Jonathan Tamari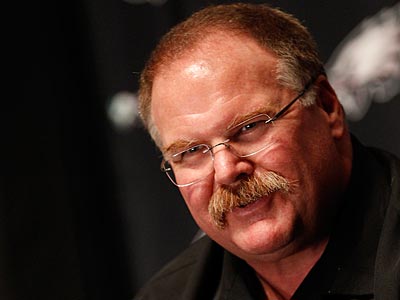 An unusually open and somewhat relaxed Andy Reid said Tuesday he offered Steve Spagnuolo a job on his staff, but understood that his one-time assistant wanted to explore his options elsewhere. He also talked about DeSean Jackson and gave a Mike Patterson update (see below). But the majority of the press conference focused on his decision on defensive coordinator.
Reid, speaking to the media for the first time since the end of a disappointing 8-8 season, said the results "weren't good enough" but he did not blame Juan Castillo and intimated that even if Spagnuolo came on board, Castillo would have remained with the Eagles. (Reid said he did not talk specific titles with Spags, but it's safe to assume that a former defensive coordinator and head coach would have come here in a high-level position).
"If you could have two great coaches on defense that's better than one," Reid said.
Jeff McLane, Inquirer Staff Writer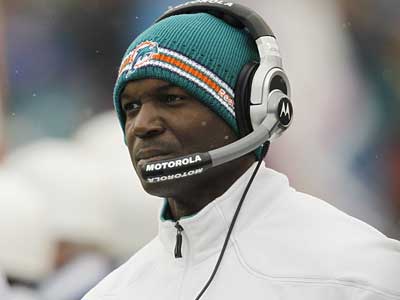 INDIANAPOLIS – Nate Jones and Todd Bowles go way back.
The North New Jersey products first met when the Dallas drafted Jones in the seventh round of the 2004 NFL draft and Bowles was the Cowboys defensive backs coach.
Four years later they teamed up again when Jones followed Bowles to Miami for another two seasons. And again they were reunited when Jones briefly returned to the Dolphins earlier this season.
Philly.com Sports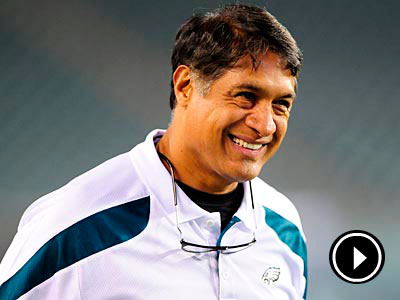 Video: Juan Castillo will remain the Eagles' defensive coordinator, and the Birds will reportedly hire former Miami interim head coach Todd Bowles as their defensive backs coach. The Inquirer's Jeff McLane discusses the Eagles' coaching decisions from the site of Super Bowl XLVI.
Jeff McLane, Inquirer Staff Writer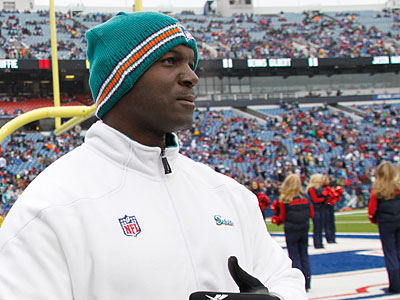 The Eagles are set to hire former Miami interim head coach Todd Bowles to be their defensive backs coach and Juan Castillo will remain defensive coordinator, an NFL source told The Inquirer on Monday.
The team will meet with Bowles, who remained under contract with the Dolphins until only recently, today and it is expected that he will accept the job. He will be in charge of the entire secondary so safeties coach Mike Zordich will be under Bowles.
The announcement will come later today and Eagles coach Andy Reid will meet with the media on Tuesday.
Jeff McLane, Inquirer Staff Writer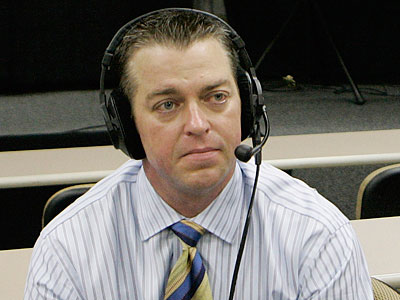 The Eagles made a couple of personnel moves today, promoting Anthony Patch to Director of College Scouting and hiring Rick Mueller as Player Personnel Executive.
Patch, 33, has been with the Eagles with for 10 years. He first joined the team in 2002 as a college scouting coordinator, became a scout and then was named assistant director of college scouting in 2010.
Mueller, 44, previously worked in New Orleans (2000-08) and Jacksonville (1994-2000). He was the Saints' vice president of player personnel from 2006-08 and director of player personnel from 2000-2006. He worked as the Jaguars director of college scouting (1998-2000) after a five-year stint as a college scout (1994-98).
Philly.com Sports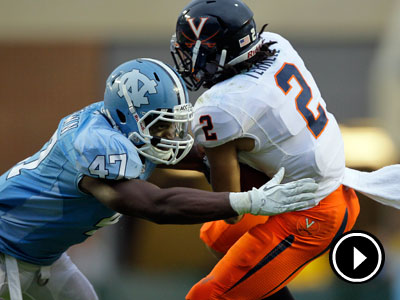 What do the Philadelphia Eagles need in the NFL draft? Is Juan Castillo still defensive coordinator? The Inquirer's Jeff McLane is at the Senior Bowl with more.
Jeff McLane, Inquirer Staff Writer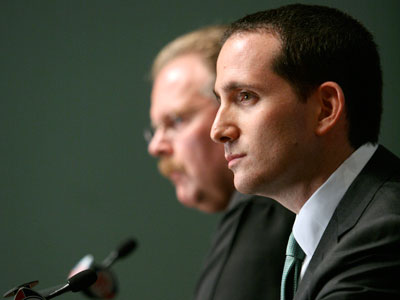 MOBILE, Ala. -- In between practices at the Senior Bowl, Eagles general manager Howie Roseman took time to sit down with The Inquirer and Daily Newsand discuss some of the issues surrounding the team. Roseman declined to address the perceived uncertainty at defensive coordinator because, really, those decisions come from head coach Andy Reid.
But he was able to shed some light on some of the decisions he has had a hand in that have not panned out, and, quite frankly, Roseman admitted that the Eagles have to re-evaluate the process. Decisions like drafting defensive end Brandon Graham ahead of Pro Bowl end Jason Pierre-Paul; like not finding suitable linebackers for the wide-nine scheme up front; like stockpiling on late draft picks and therefore getting more production out of those players compared to the Eagles' high draft selections.
Roseman also said that he didn't look at the Giants' run to the Super Bowl as proof that the Eagles could have just as easily been there if a few bounces had gone their way.