Archive: September, 2013
Kevin Riordan, Inquirer Columnist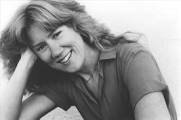 Friday's judicial victory for marriage equality in New Jersey put me in mind of a women's music movement anthem of the 1970s, when the notion of gay weddings struck many - including many gay people - as a fantasy.
Singer-songwriter Holly Near's powerful ballad, "The Rock Will Wear Away," was about sexual and economic violence against women. But Near, whom I once heard perform on the same stage with Jane Fonda (what a liberal hootenanny), also described how change happens:
Can we be like drops of water falling on the stone/splashing, breaking, dispersing in air/Weaker than the stone by far but be aware/That as time goes by the rock will wear away/And the water comes again
Kevin Riordan, Inquirer Columnist
The twinkling supernova of the Twitterverse otherwise known as Cory Booker is running a virtual U.S. Senate campaign.
So high has the Newark mayor ascended -- in polls as well as his own mind, apparently -- he can eschew the messy flesh-pressing and exposure to reporters (and other actual humans) typical of the unglamorous campaigns of more conventional candidates.
As my colleague Jon Tamari reports, the Democratic front-runner hasn't done any real campaigning in New Jersey for more than a week. Nor was His Presence expected at any of the four "Booker for Senate" rallies scheduled for Tuesday, one of which was to feature Cory fan and Gov. Deval Patrick, all the way from Massachusetts.
Kevin Riordan, Inquirer Columnist
Perceptions of Camden are sometimes worse than the realities.
But perceptions can shift, say organizers of Saturday's Fall Festival at the Camden Children's Garden.
"Come see our waterfront, our magical Children's Garden...and all the great things doing on in our city," says Andrew Adams, public relations coordinator with the District Council Collaborative Board, which builds relationships between law enforcement and the community.
Joseph A. Gambardello
After some New Jersey municipalities banned the sale of alcohol in 1873, businesses sprung up along their borders to cater to the drinking population of dry towns, a situation that exists until this day.
For Haddonfield, one such place is on Haddon Avenue, just across the line in Westmont, home now to P.J. Whelihan's but the former site of a dive known as the Haddon West.
Another is the point where Kress Liquor has been in operation for decades at Kresson and Haddonfield-Berlin Roads in Cherry Hill.
Joseph A. Gambardello
A seemingly cute pig on the run is the talk of Gloucester County. The porcine fugitive, purchased to be an unofficial mascot for Kingsway Regional High School and dubbed Dubbs, even has a Facebook page dedicated to his safe return
But there is a serious side to the story.
Escaped pigs become wild hogs and in the United States they cause an estimated $1.5 billion a year in damage, much of it to agriculture.
Kevin Riordan, Inquirer Columnist
Once upon a time, when PATCO service was interrupted, riders would later find a printed explanation (or apology) on the train seats.
Those were the days when the commuter line between Lindenwold and Center City was a mass transit role model instead of a little engine that can't.
As my colleague Paul Nussbaum reports, busted escalators and stalled trains are taxing the riding public's patience. It seems the fabulous Delaware River Port Authority's railroad division neglected (forgot?) to renew an escalator/elevator maintenance contract; earlier this year, the same folks also underestimated the cost of rebuilding tracks and other facilities by 47 percent.
Karen Heller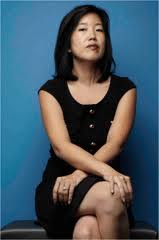 Monday represented a critical mass of education meetings. The School Reform Commission and the Philadelphia Federation of Teachers in talks but, alas, not with each other. Meanwhile, self-described education "radical" Michelle Rhee, former chancellor of the Washington, D.C. public schools, hosted a Teacher Town Hall at Temple.
A lightening rod for criticism, Rhee opposes unions and supports eliminating seniority and testing and firing inefficient teachers. She heads a political advocacy nonprofit for education reform. A lightening rod for criticism wherever she goes, Rhee attracted a crowd of 50 exceptionall well-dressed protestors, in "pearls" no less. One sign read: "Your dialogue is as real as our pearls." Erasers were handed for "Erase to the Top."
Well, you get the idea.
Kevin Riordan, Inquirer Columnist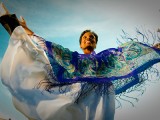 Mount Laurel choreographer Renee Chambers Liciaga jumped at the chance to make dances as part of a September 19 benefit for Newtown, Ct., a community still recovering from the 2012 shooting rampage that claimed 28 lives.
"When I found out the cause, that was my, 'I'm on board,'" says Liciaga, who is choreographing the "Broadway Sings for Newtown" production Thursday at the Walnut Hill Community Church in Bethel, Ct. The show will feature Broadway stars such as Danny Zolli ("Jesus Christ Superstar") and Kate Schindle ("Legally Blonde").
"It's a labor of love," Liciaga says. "A chance to give something back."