Archive: September, 2012
One can never be certain, but this sign is reminiscent of previous protestations MOVE posted outside the Inquirer's New Jersey office in years past when I asked uncomfortable questions about the unsolved murder of John Gilbride.
Last time, the group blasted me by name and accused me of supporting "murder, violence and terrorism." (As you can see from this slideshow, I kept the poster as a souvenir.)
This time, MOVE's message is more subtle. The signs, placed along on Haddonfield Road in Cherry Hill, do not mention me, Gilbride or the slain man's 16-year-old son, Zackary. They politely ask passersby to phone the Inquirer.
Kevin Riordan

, Inquirer Columnist
Has Chick-fil-A changed its ways on gays?
The fast-food chain, which was hailed and assailed in July after its president Dan Cathy pronounced himself a marriage equality foe, plans to opt out of politics, a city alderman and a gay rights organization in Chicago say.
But Chick-fil-A isn't saying much about what Alderman Joe Moreno claims is the company's intention to cease donations to anti-gay groups through its WinShape Foundation.
Monica Yant Kinney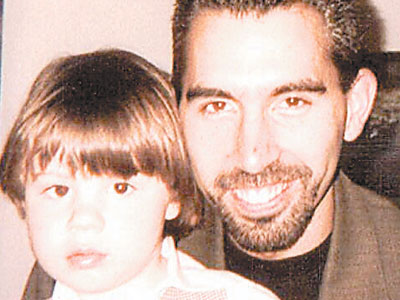 After revisiting the 10-year-old murder of ex-MOVE supporter John Gilbride Sunday and today, I offer a final mini-mystery concerning a work locker which may have contained leads for investigators hunting his killer.
John was a 34-year-old USAirways baggage supervisor when he was gunned down in Maple Shade in September, 2002. He died in the midst of a bitter custody fight with his ex-wife, MOVE matriarch Alberta Africa.
Months earlier, John told family and friends that he had a notebook filled with sensitive information the cult wouldn't want exposed. "An ace up his sleeve," his father, Jack Gilbride recalls.
Kevin Riordan

, Inquirer Columnist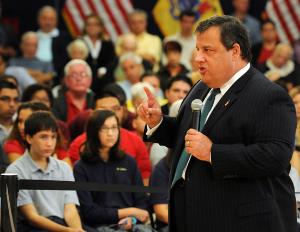 Chris Christie's "Jersey Comeback" tour may be on hiatus, but it keeps getting bad reviews from Wall Street anyway.
"Outlook on New Jersey Revised to Negative From Stable On Structural Imbalance And Optimistic Revenue Assumptions" Standard & Poor's proclaimed Tuesday, becoming the third credit rating agency to reality check the Christie administration's fiscal rosiness.
Hosting his upbeat, if clunkily titled, "Middle Class Reform Agenda: The fight worth having" road show in Elmwood Park Tuesday, the governor didn't mention the latest Wall Street critique. Which in itself was uplifting, given Christie's penchant for attacking professionals who dare to question his numbers.
Kevin Riordan

, Inquirer Columnist

Mitt Romney's brazen assertion that nearly half of the electorate is made up of mindless moochers is being mass-splashed by Mother Jones.
The liberal mag broke the story with a sneak-peaky video that plays like an homage to right-wing hidden camera auteur James O'Keefe.
In the Romney vid, we (sort of) see and clearly hear the GOP nominee dissing and dismissing "dependent" American voters as permanently beholden to President Obama -- and as such, unworthy of his attention.
Monica Yant Kinney
In the interest of transparency, I am posting the entire 790-word email I received Friday night from a sender purporting to be from the MOVE organization. The email arrived a week after I left a letter for MOVE matriarch Alberta Africa asking to speak with her and her teenage son, Zack, about the 10-year anniversary of the murder of his father, Africa's ex-husband, John Gilbride. The first of two columns on the case Sunday.
(Please note: This email is reprinted exactly as received, complete with typographical and grammatical errors.)
The Move Organization got your letter. How much is the gov. and the Gilbrides
paying you for this new assault on Alberta Africa and her child? You think we're stupid,
we know what you're trying to do. You think she raised her child to be alienated from
his father and his father's family, but you're wrong; which is no surprise, you been, and
still are wrong about a lot of things when it comes to Alberta Africa. You don't think it's
people like you, the courts and the Gilbrides who's to blame for anything wrong that
would cause alienation in her child, do you? That's your typical racist, bigoted, superior
attitude, and you are a racist. You want to assume the worse when it comes to Alberta
as a mother just because she's black. You ain't got no sense of fairness or equality: if it
ain't white, it ain't right. Right Monica?

Kevin Riordan

, Inquirer Columnist
You already knew, but now it's official: Speed limits are widely seen as optional in South Jersey and elsewhere in the Garden State.
The N.J. Department of Transportation has released average speed calculations for major highways, and Deptford, Gloucester County was among the leading honorees.
Nearly 100 percent of drivers on the scenic-but-savage stretch of Route 55 just below the feeder ramp from the equally amped 42 freeway exceed the 65 mph speed limit.
Kevin Riordan

, Inquirer Columnist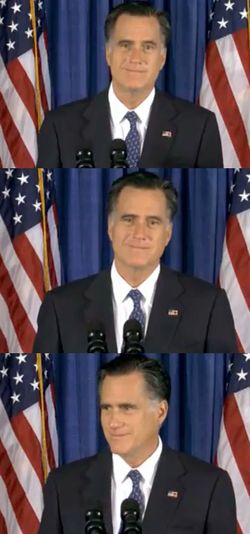 Unlike Mitt Romney, Ronald Reagan put patriotism ahead of party.
In 1980, when the Carter adminstration's attempted rescue of the Iranian hostages ended in disaster and death, candidate Reagan said: "This is a difficult day for all of us Americans...It is time for us...to stand united. It is a day for quiet reflection...when words should be few and confined to our prayers."
Contrast Reagan's class act with Romney's crass one: "It's disgraceful that the Obama Administration's first response was not to condemn the attacks on our diplomatic missions, but to sympathize with those who waged the attacks."