Archive: August, 2013
Karen Heller
Rest in Peace, Joanie K.
Philadelphia is one indelible character poorer with the passing Thursday of former Northeast Philadelphia Councilwoman Joan Krajewski. She was 79.
Krajewski served the Sixth District for a mere 32 years, retiring in 2011. She was the queen of the Dining Car Diner. The Northeast, too.
Kevin Riordan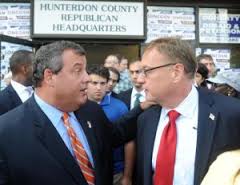 I'm excited that Republican U.S. Senate candidate Steve Lonegan likes to chill out with a cocktail and a cigar as much as he likes "being a guy."
Except for the cigar and cocktail part, he and I have a lot in common – so much so that I sense potential for some bi-partisan male-bonding.
I mean, how great a distance is it, really, from being a manly "I like being a guy" kind of guy to "I like guys," period?
Karen Heller
This may take some time.
The Philadelphia Teachers Union conceded Wednesday that members would be pay into their health-care coverage, as The Inquirer's Sue Snyder reports.
How much? Leadership isn't saying.
Kevin Riordan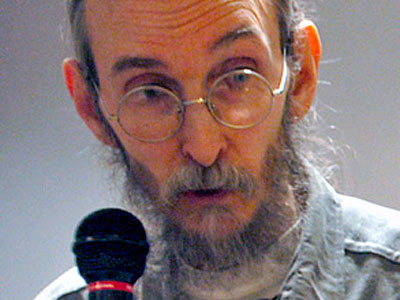 For more than three decades, rare was the public meeting in Camden that did not include an appearance by Frank Fulbrook, who died Tuesday.
An eccentric who lived and labored with monastic diligence in a second-floor apartment adjacent to the Rutgers-Camden campus, Frank looked like a hippie, talked (lectured is probably a better word) like a professor and acted like a lawyer with only one client: The city he loved.
Frank usually represented himself in those pesky, persnickety lawsuits he filed over the years. But the man really believed he was pursuing not his own, but Camden's best interests, not only in courtrooms but in the countless hours of meetings -- in City Hall and citywide - where he stood with his thick stack of materials, asking yet another question and making one further point.
Kevin Riordan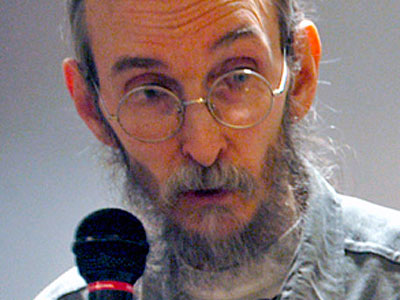 For more than three decades, rare was the public meeting in Camden that did not include an appearance by Frank Fulbrook, who died Tuesday.
Kevin Riordan
A slender, youthful-looking fellow who might pass for a recent college grad, Camden's latest schools superintendent arrives with a compelling personal history.
But I respectfully suggest that Paymon Rouhanifard's early childhood in post-revolutionary Iran, youthful years near Nashville and professional coming-of-age in New York City and Newark cannot possibly have prepared him for what lies ahead.
He's about to earn a Ph.d from the University of Hard Knocks in America's Most (insert dramatic/dire adjective) City.
Kevin Riordan
New Jersey will now prohibit licensed therapists from perpetrating gay-to-straight "conversion" counseling -- aka quackery -- against minors.
Credit for this good news belongs in part to Gov. Christie, who on Monday reluctantly signed into law a measure that drew fire from the far right, where even common sense can be construed as emanating from a sinister (yet, in reality, nonexistent) "homosexual agenda."
As my colleague Andrew Seidman reports, a group called Liberty Counsel threatens to file suit against the ban, calling it an "infringement" on parental and Constitutional rights.
Kevin Riordan
Just as Camden's monumental Sears building disappears into dust comes word that the Elgin Diner, a stainless-steel classic on Mount Ephraim Avenue, also will be demolished.
As my colleague Julia Terruso reported Sunday, the diner -- "poster-bombed" Saturday by photographer Camilo Jose Vergara in protest of conditions in urban America -- will be razed to make way for a discount store.
Vergara says losing the "beautiful Elgin" would be "a sad day I hope...never comes." City officials tell me no demolition date has been set, but real estate agent Peter Abdallah, whose brother, Issam, owns the Elgin, confirms the plans.