Archive: July, 2012
Kevin Riordan

, Inquirer Columnist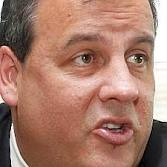 Inspired, perhaps, by the title if not the lyrics of "We Take Care of Our Own," a recent tune by his musical muse Bruce Springsteen, Chris Christie is applauding news that one of his failed Supreme Court picks will get a plum post elsewhere.
The Star-Ledger reports that Phillip Kwon, whose high court nomination was rejected by Trenton Democrats in March, will start work Monday as deputy general counsel of the Port Authority.
That's the Port Authority of New York and New Jersey, not the Delaware River Port Authority, which Christie has historically enjoyed berating but more recently (and with his signature modesty) claims to have reformed.
Kevin Riordan

, Inquirer Columnist

Pennsylvania's attempt to scrap centuries of American tradition in order to enable politicians to choose voters, rather than vice-versa, is now in court.
But even if judges uphold the new voter ID law, this big government solution in search of a problem -- voter impersonations occur less often than volcanic eruptions in Pennsylvania -- already has been exposed as a nakedly partisan power grab.
No less an authority than state GOP leader Mike Turzai recently announced (oops) that the new voter IDs should help Mitt Romney, the noted Anglo-Saxon, carry Pennsylvania in November.
Kevin Riordan

, Inquirer Columnist
The Spaces Between Your Fingers Project, which I wrote a column about last spring, is starting a six-month national tour.
"I want to meet 10,000 strangers," says project organizer Matthew Ross Smith, a Fairmount resident whose goal is to collect short remembrances and bits of wisdom from one million contributors nationwide. He's so far raised $5,000 to help fund the cross-country trip.
An educator, musician and writer, Ross Smith, 30, founded SBYF in 2009 to honor his beloved grandfather, William B. McNamee, a Drexel Hill orthopedic surgeon who died of Alzheimer's disease. McNamee told his grandson that the disease would ultimately make them "strangers" to each other.
Kevin Riordan

, Inquirer Columnist

Sally Kristen Ride, the first American woman in space, was gay.
Ride, who made history in 1983 as a crew member of the Space Shuttle Challenger, died Monday following a long battle with cancer. The astronaut, educator and author was 61.
According to an official biography/obituary on the website of her company, Sally Ride Science, survivors include Tam O'Shaughnessy, Ride's partner of nearly three decades.
Kevin Riordan

, Inquirer Columnist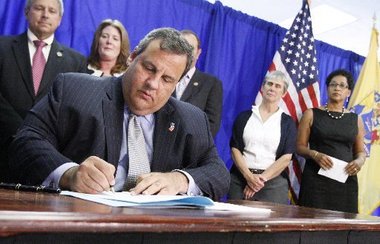 Chris Christie, whom few would call a coddler of criminals, has authorized expansion of drug courts and mandatory addiction treatment in New Jersey.
The goal is to funnel low-level offenders who are also addicts into rehab, rather than jail. Treatment is cheaper than incarceration; it also can work, particularly for those who are highly motivated.
"What we're dealing with...is an illness that needs to be treated as such," Christie told an audience during the bill-signing ceremony at the Rescue Mission of Trenton, where many clients -- like many state and county inmates -- are addicts, alcoholics or both.
Kevin Riordan

, Inquirer Columnist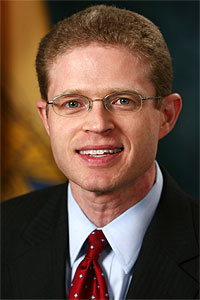 Cynicism about politics is cheap and wearisome, but revelations about purported "public servants" profiting at taxpayer expense can be downright exhausting.
Consider the report this week by New Jersey Comptroller A. Matthew Boxer, who found that private attorneys and other professionals whom a 2007 law deems ineligible for public pension benefits are still sucking them up.
"Despite the clear mandate of (the law) and the accompanying guidance provided to local (governments), an overwhelming majority of (those) surveyed...failed to comply," Boxer said in a statement. The non-compliance in just the 58 municipalities surveyed could be costing those of us who pay taxes in New Jersey $2.2 million a year.
Kevin Riordan

, Inquirer Columnist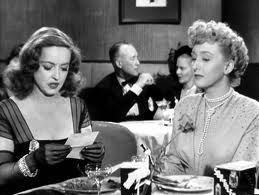 My friends and I agree: Lines from "All About Eve" have a home in almost any conversation.
You'd be amazed at how useful ripostes such as "don't play governess, Karen" or "life in the brewery apparently wasn't as dull as you pictured it" can be.
But while the script's literate wit and pithy dishiness are timeless, we mortals, alas, are not.
Kevin Riordan

, Inquirer Columnist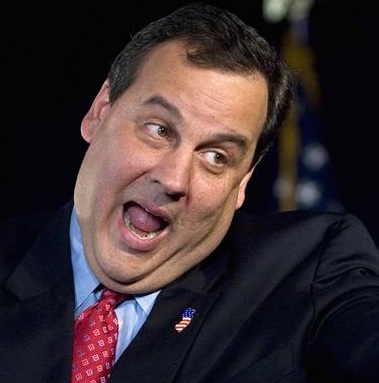 Following Chris Christie's rather bellicose pursuit of a reportedly belligerent critic while toting an ice cream -- talk about problematic political "optics" -- the governor's super-savvy media team cooled things off with a bit of good humor.
A post on the governor's website Wednesday, headlined "Christie by the numbers," spun some fun with a pithy blend of bona fide and fanciful statistics.
And given what officials describe as the boardwalk critic's boorish and profane insult about Christie's weight, the list's alleged "David Letterman fat jokes" factoid (327,832) was a tasty example of the governor's ability to poke fun at himself.