Archive: May, 2013
Kevin Riordan

, Inquirer Columnist
Philadelphia International Airport authorities busted a Camden, NJ resident who arrived from Montego Bay with luggage containing four pounds of cocaine in three pairs of high heels.
Iveliza Tuhanna Perez, 25, arrived on a flight from Jamaica Thursday afternoon and was later arrested on drug possession and other charges, according to Philly.com.
The coke had a street value of $140,000 -- likely far more than the suspect paid for the cork-soled trio of shoes, but not even close to the price tag of "the world's most expensive" pumps.
Kevin Riordan

, Inquirer Columnist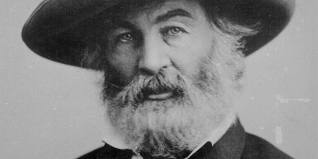 Five South Jersey high school students read their prize-winning poems in the garden of Camden's Walt Whitman House Wednesday to celebrate the poet's 194th birthday.
Whitman was born May 31, 1819 on Long Island and died March 26, 1892 in Camden, where his home at 328 Mickle Boulevard is a state museum. The party drew about 40 people, including Darrel Blaine Ford, a professional performer who makes a thoroughly convincing Whitman, as well as a certain Inquirer columnist who spoke (briefly, bless him) about the poet's journalism.
The Walt Whitman Association sponsored the party as well as the poetry contest, which drew entries from more than 100 students at high schools in Philadelphia and South Jersey. A jury of graduate students at Rutgers University in Camden chose the winners, Professor Carol J. Singley said.
Kevin Riordan

, Inquirer Columnist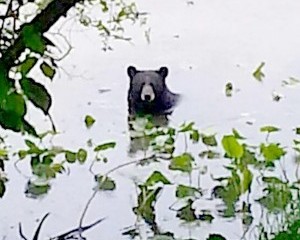 By now we were supposed to be awash, if that's the word, in cicadas.
But recent cool weather appears to have delayed the much-anticipated/dreaded arrival of the horrid-looking, albeit harmless, bugs in and around South Jersey.
An adorable (yet potentially dangerous) black bear is suddenly everywhere, however -- including Moorestown's Strawbridge Lake, where he was spotted taking a dip.
Return of the Cicadas from motionkicker on Vimeo.
Kevin Riordan

, Inquirer Columnist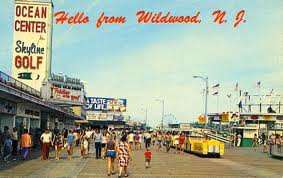 After parlaying doo-wop music and retro motels into a promotional tool, Wildwood wants to go back to the future, fashion-wise.
The Cape May County city famous for its wide beaches and working-class vibe wants people to pull their pants up on the Boardwalk. An updated dress code requiring more coverage and less underwear-baring is set for a public hearing June 12.
The Wildwood Leader newspaper reports that the city wants to be seen as "family-friendly" and not (heaven forbid) old-fashioned.
Karen Heller
Believe it or not, there are six governors facing re-election more popular than New Jersey Gov. Chris Christie.
According to data compiled by The New York Times' FiveThirtyEight polling blog, the governors of Wyoming, Utah, Arkansa, North Dakota and Oklahoma are all drawing higher net approval ratings than Christie. These are all deeply red states with Republican governors.
"But a Republican governor's stellar approval ratings in a solidly Republican state," writes the blog's Micah Cohen, "tells us less about that governor's political talent than the approval ratings of a governor who represents a competitive state, or a state that typically votes for the opposing political party."
Karen Heller
As The Inqurer's Christie Chronicler, Matt Katz notes in President Obama's tour of the Jersey shore, "the boys of November are back, just in time for summer."
Instead of Christie fleece, the president opted for a blue windbreaker with his name monogrammed on his chest.
Karen Heller
Maybe Tom Corbett needs to go back to his earlier incarnation as Governor Garbo, a man who said little in public.
In his latest wingtip-in-mouth episode, Corbett slighted Latinos at a Union League event — and this cannot be stressed enough — designed to reach out specifically to the Latino community and sponsored by Al Dia News Media.
Asked if he had any Latinos in his ever-changing cabinet, Corbett stumbled, "If you can find us one, please let me know."
Kevin Riordan

, Inquirer Columnist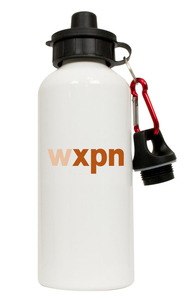 During my 15-minute morning commute today, WXPN played cuts by Fats Domino (1955), Joe Jackson (1979), and The Cars (1978).
Great artists, great tunes all.
But I wonder what the late, great DJ/promoter Lee Paris - who helped put 'XPN on the map back when it was a Philly college radio outpost, not a national lifestyle brand - would think of the station's latest iteration.