Archive: May, 2012
Monica Yant Kinney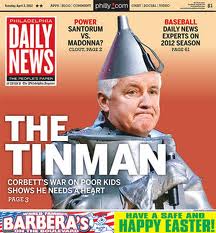 So Pennsylvania Gov. Tom Corbett has replaced his chief of staff. As if one top aide can rehabilitate the image of a politician uncomfortable with the image-making part of the job.
Political foes love to villainize Corbett for what he does, but I've long been as fascinated by all he doesn't. John Street suffered from shyness, but could still charm and churn. Corbett seems biologically incapable (or emotionally unwilling?) to utter a word that would remind voters why they've given him the keys to the commonwealth. He doesn't even hold sway over the legislature, which is controlled by his own Republican party.
As ably reported this week by my colleagues, Angela Couloumbis and Tom Fitzgerald, Republican powerbrokers have their boxers twisted by the prospect that the Governor of Few Words may be silencing himself into early retirement. No one expected Corbett to be another Ed Rendell (God help us), but surely a former prosecutor would have more stage presence than this.
Kevin Riordan

, Inquirer Columnist
If it were possible to legislate common sense, Trenton would be the capital of the enlightenment.
But it isn't, and it's not, as demonstrated by Thursday's New Jersey Assembly vote to ban anyone under 18 from tanning salons. Under current state law, no one under 14 is allowed to fake 'n bake, and those between 15 and 17 must have parental permission, in writing.
Inspiration for yet more legislation comes courtesy of Nutley's notorious Patricia Krentcil -- a seeming UV addict recently charged with child endangerment for allegedly letting her kindergarten-age daughter into a local tanning booth. Krentcil, who at first seemed to relish her 15 minutes of infamy, claims the girl got sunburned the old-fashioned way.
Kevin Riordan

, Inquirer Columnist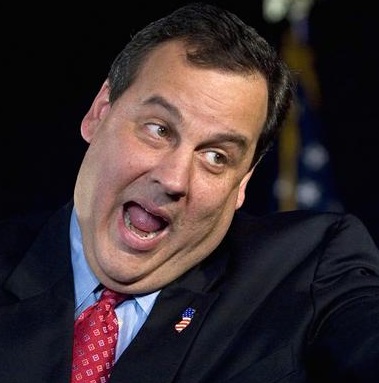 Chris Christie's latest YouTube moment finds the fading superstar of video vaudeville playing to the cheap seats yet again.
The governor's act, while ever louder, is also ever more tired/tireseome.
So much so that Dullsville may well be his next stop on the circuit.
Kevin Riordan

, Inquirer Columnist

UPDATED AT 3:43 PM
If readers had a say about Dharun Ravi's sentence, the convicted webcam spymaster would be headed for state prison, rather than probation.
So far I've gotten about 110 emails, voicemails and online responses to my column about the three years of probation, 30 days in county jail, 300 hours of community service and $11,000 fine Superior Court Judge Glenn Berman imposed Monday on Ravi.
Monica Yant Kinney
Coming soon to the mean streets of Center City Philadelphia: An ego-inflating car service to to rival the often annoying and increasingly expensive experience of riding from one bar to another in a beat-up taxi.
UBER already cruises Paris, Seattle and San Francisco. The Philly rev-up appears to be imminent, judging by the breathless media release in my inbox.
You may be wondering, "Why should I care about Uber in Philly?"
SUPER CONVENIENT: Uber is enhancing the landscape of transportation in a serious way. Simply press a button on your phone, and wait for your luxury vehicle to pick you up. You don't need cash, because your credit card is on file.
JEALOUSY INDUCING: There's no better away to impress your clients and friends than by having your own private driver just a click away. Make them green with envy.
JETSETTER COMPATIBLE: You can use us in our 9 other cities, whether flying from New York to LA or from D.C. to Paris, as you land in next far flung destination.
Kevin Riordan

, Inquirer Columnist
A month after the launch of Atlantic City's $20 million re-branding campaign, "2 women fatally stabbed in A.C." is today's banner headline in the Atlantic City Press.
"Tourist Death Trap," proclaims the Philadelphia Daily News.
Local stories about the attack -- in broad daylight -- that claimed the lives of two Canadian visitors won't alone negate the glitzy promotional blitz of "DO AC."
Daniel Rubin

, Inquirer Columnist

Maybe there's a solution that allows the crowds to support charities on MLK Drive without kicking cyclists with disabilities to the curb.

Today's column asks the delicate question, are there too many good causes clogging up the river drives on the weekends? It's posed by Rob Quinn, a man with cerebral palsy who loves riding with a program of the Pennsylvania Center for Adapted Sports. But two weeks ago, and three more times this summer, non-profit groups' events will keep him from riding.

A reader, Michael Lehr, wrote:
Monica Yant Kinney
Working on a Sunday column about progress (or lack thereof) amid the many arranged marriages underway between parish schools in the Archdiocese of Philadelphia. In between interviews, got this email from a reader and proud Monsignor Bonner parent who has channeled his memories of the son he lost into a money-making juggernaut for the young man's alma mater.
David Garrison graduated in 2008 after a distinguished athletic career at the Drexel Hill high school. He went on to West Virginia University, but was killed after being struck by a car in early 2009.
"He was going back to school with an upperclassman when they had a flat," explained his father, also named Dave Garrison. "While waiting for help to arrive, someone came along and hit him along the side of the road. He suffered severe brain injuries and died two weeks later."