Archive: April, 2013
Kevin Riordan

, Inquirer Columnist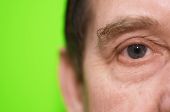 A guy walks into a salon in the state capital, gets his eyebrows done, and robs the joint.
Only in Jersey. But Jerseylicious it ain't.
According to accounts in the Trentonian and Trenton Times newspapers, city police are seeking a suspect who entered a salon on the 1000 block of South Broad Street on Tuesday morning, received an eyebrow waxing, then pushed an employee, grabbed cash from the register, and fled.
Karen Heller
Mayor Nutter is not winning popularity contests these days. Close to the top may be with District Attorney Seth Williams, who has been on a local, highly vocal campaign expressing his displeasure with Hizzonner, to whom he shows little honor.
On Monday, Williams blasted the Nutter administration's budget process as being "inadequate and disrespectful."
The DA wants a "conservative, bare-bones request" of an additional $2 million for his budget, while Nutter does not appear to be budging from the $31.6 appropriation, basically unchanged since 2008. Williams noted that what he really needs is $4.5 million extra to keep up with inflation during the last four years.
Kevin Riordan

, Inquirer Columnist
Even before a bunch of major media outlets disseminated ... untruths last week in Boston, "newspaper reporter" hit bottom on a list of 200 professions compiled by CareerCast.com.
Old-school scribes may be amused that "actuary" holds the top spot.
But the fact is we came in dead last -- behind "sewage plant operator" (87), "funeral director" (117) and "dishwasher" (187). And we likely would have done far worse had the ranking been shaped by, say, public opinion, rather than more prosaic considerations such as workplace stress and opportunties for advancement.
Karen Heller
Will Kermit Gosnell, former operator of country's most notorious abortion clinic, be acquitted?
On Tuesday, Common Pleas Judge Jeffrey P. Minehart dismissed three of the seven first-degree murder counts against the West Philadelphia doctor, who performed abortions on poor women in his Lancaster Avenue clinic.
Minehart did not elaborate on why the charges were dismissed. If convicted of first-degree murder, the 72-year-old doctor could face the death penalty.
Kevin Riordan

, Inquirer Columnist
It's cherry blossom time along Chapel Avenue in Cherry Hill, NJ.
Hundreds of double-blossomed kwanzan variety cherry trees between Haddonfield Road and Kings Highway should be in full display for the rest of April.
The recent removal of 17 shade trees scattered along nearly two miles of Chapel has created an almost unbroken expanse of cherry trees. Local firefighters recently planted another 37 kwanzans to essentially complete the avenue.
Kevin Riordan

, Inquirer Columnist
The pipeline of New Jersey polls never runs dry; the latest, released today, finds that people in Superstorm Sandy's path love the state a lot less in its aftermath.
"Big drop in Garden State quality of life" is the grabby, if somewhat gelatinous, headline on a press release promoting the Monmouth University telephone survey of 806 adults in early April.
It seems residents in Sandy-ravaged Shore communities are less sanguine about New Jersey than their counterparts in the Delaware Valley area, which sustained relatively little damage.
Kevin Riordan

, Inquirer Columnist
This is National Columnists' Day, courtesy of my brothers and sisters at the National Society of Newspaper Columnists.
Full disclosure: Until today I knew nothing about the existence of either the holiday, or the organization.
My bad(s).
Karen Heller
Let's get this straight: Philadelphia Public Schools have dismal literacy rates, graduation rates (64 percent) and many students lack to the motivation and skills to make substantial progress.
So what does the school district propose? Cyber schools, The Inquirer's Kristen A. Graham reports.
Right, because the charter cyber schools are doing such a great job.