Archive: April, 2012
Annette John-Hall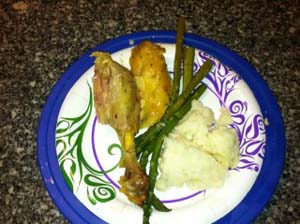 Day 4 of the Food Stamp Challenge, and I. am. sick. of. chicken.
If you've been following me this week, you know I bought a roaster chicken to cook for my dinner and lunchtime meals, and that sucker isn't gone yet.
I realize that in the real world, where people are really food insecure, being able to use chicken to stretch meals for a week is a good thing. But it sure can get monotonous.
Annette John-Hall
It's Day 2 of the week-long Greater Philadelphia Food Stamp Challenge, sponsored by the Philadelphia Coalition for Hunger and the Jewish Federation, and I gotta tell you: I'm hungry.
Make that hollow.
I'm learning that $35 a week. or $5 a day -- the average food stamp benefit a Philadelphian receives, doesn't amount to a whole lot of food.
Karen Heller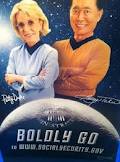 Went to the Social Security Administration's Center City office at lunchtime because someone in our house turned 16 last week and wanted her learner's permit, like yesterday, but aging parents couldn't remember where they put the card they acquired in 1996 because, really, what do you ever need the physicial thing except when you go to get a learner's permit?
Anyway, the digs aren't bad, 20th floor at 2 Penn Center, top floor, penthouse view.
But the odd thing is the SSA has a spokesman, actually two. I was sort of shocked to learn they're Patty Duke and George Takei, who played Hikaru Sulu on Star Trek.
Actually, I had to look up the name.
I always thought Sulu's first name was Mister.
Anyway, who would have ever thought to put these two folks together? Perhaps the thinking was "you know who these people are because they were on television a long time ago when you were young, but now you're not and might need your Social Security benefits."
But, really, why does a mandatory benefit program need an ad campaign?
Social Security isn't facing wicked competition the way the United States Parcel Service is. The postal service could really use Spock and Kirk, and Cathy and Patty Lane, and maybe whoever is left from Gunsmoke and Bonanza.
---Karen Heller
Kevin Riordan

, Inquirer Columnist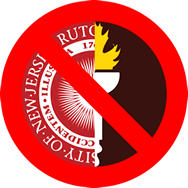 Those opposed to a shotgun wedding of Rutgers-Camden and Rowan universities likely are heartened by my colleague James Osborne's story in today's Inquirer, describing one-sided efforts to craft a compromise that would retain Rutgers in South Jersey.
But it's premature for merger opponents to sip champagne.
Particularly when merger proponents are still enjoying what could be Kool-Aid.
Kevin Riordan

, Inquirer Columnist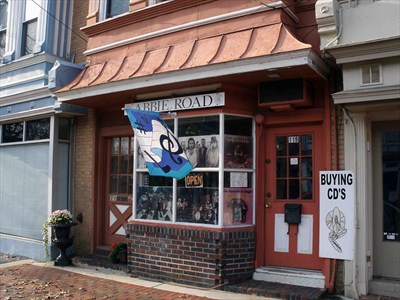 Saturday is "Record Store Day," the annual promotion by hundreds of independent retailers that sell music in CD and vinyl formats.
In South Jersey, the Tunes stores in Marlton, Voorhees, Washington Township, and Northfield, as well as grooveground, in Collingswood, and the Bus Stop Music Cafe in Pitman are listed as participants on the Record Store Day directory.
But you won't see a listing for Abbie Road, which for the record (sorry) is on Merchant Street in downtown Audubon.
Kevin Riordan

, Inquirer Columnist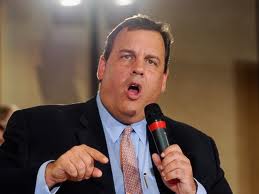 Chris Christie wants to end homelessness in New Jersey.
So he's appointing a task force.
To be fair to New Jersey's governor, he's also boosting aid to shelters.
Kevin Riordan

, Inquirer Columnist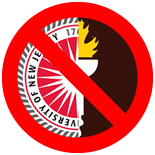 What lately looks like a lull should not be seen as a sign New Jersey's university merger mania has abated.
As we speak, perhaps even as we sleep, one group of politicos is struggling to meet Chris Christie's July 1 deadline for executing the forced divorce between Rutgers University and its Camden campus, thereby enabling a shotgun marriage between Rutgers-Camden and Rowan universities.
As you may have heard, our globetrotting governor insists that disrupting thousands of lives and livelihoods simply must happen so he can dismantle the University of Medicine and Dentistry of New Jersey and divvy up the goodies.
Kevin Riordan

, Inquirer Columnist
Nearly 250 residents of Merchantville and Cherry Hill have signed a petition against a proposed 150-foot cell phone tower in their neighborhood.
The Cherry Hill Zoning Board is scheduled to hold a public hearing on the matter at 7:30 tonight (Thursday, April 12) at the township offices, 820 Mercer Street.
"There are better places for this tower," says Dorothy Foley, one of the leading opponents of the tower, which would rise on the northwest portion of the Merchantville County Club property. "I'll have a view of it from my backyard."