Archive: March, 2013
Kevin Riordan

, Inquirer Columnist
Excitement about a proposed ShopRite on Admiral Wilson Boulevard is not the first supermarket sensation involving Camden's de facto main street.
In 1947, the grand opening of a Baltimore Market adjacent to the Sears store on the boulevard near downtown inspired a four-day celebration. The store, which later became a liquor market and was torn down in the 1990s, was dubbed the "Million Dollar Beauty."
"It was a very large store," recalls retired NJ Superior Court judge Richard Hyland, who grew up in the city's Parkside section.
Kevin Riordan

, Inquirer Columnist
Cult rocker Michelle Shocked notwithstanding, few people credibly claim to have shifted their sexual orientation from gay to straight.
But even if one accepts the personal testimony of a washed-up '80s singer, or others who insist they have prayed their gay away, homo-to-hetero "reparative" therapy has long been dismissed as fatuous, futile, or even harmful.
And a tactical shift among some proponents of such alchemy -- toward helping "victims" escape their unwanted same-sex attractions -- hasn't nudged up the negligible rates of efficacy.
Kevin Riordan

, Inquirer Columnist
The last guest checked out of the Hotel Plaza in 1985, and now the downtown Camden landmark itself may depart.
As my colleague Claudia Vargas reports, the city planning board last week delayed until April 11 a vote authorizing demolition of the privately owned structure at Fifth and Cooper streets.
With neither Rutgers nor Rowan universities interested in rehabbing the place, and with for-profit developers put off by the tiny rooms, narrow corridors and overall decreptitude, the Plaza would appear to be a goner. And the building, rebranded during its lifetime as the Plaza Hotel, Plaza Motor Hotel, Plaza Club and New Plaza, is hardly an architectural masterpiece.
Kevin Riordan

, Inquirer Columnist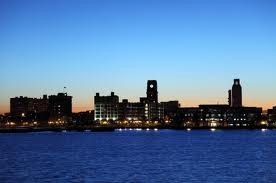 In the next two months Camden institutions, organizations and grassroots groups will host a trio of major conferences around the issues of education, poverty and public safety in the city.
Although all three events were in the works well before the recent NBC news spotlight on Camden, organizers say the conferences will take a deeper look at the city's problems than the glimpses offered by melodramatic images in the media.
"How about…shedding a little light on the creativity and energy of individuals and organizations making real change here every day?" says Pamela Rainey Lawler, of Catholic Partnership Schools.
Kevin Riordan

, Inquirer Columnist
The Barrington Coffee House, known among fans of good java and great music as "BCH," will reopen on St. Patrick's Day under new management.
Longtime owners Scot and Donna Trifeletti turned off the lights recently but have sold the business to Richard and Eleanor Pritchard. The Oaklyn duo are freshening up the Clements Bridge Road establishment for its return engagement Sunday.
"I noticed that the business was for sale," Richard says. "And I like coffee."
Kevin Riordan

, Inquirer Columnist
The now-famously humble Jesuit who on Wednesday was elected Pope Francis once proclaimed that money can have "demonic effects."
The satanic reference may provide a bit of context, if not comfort, to gay Catholics offended by what then-Cardinal Jorge Mario Bergoglio suggested in 2010 about the prospect of same-sex marriage in his native Argentina: "This is not a mere legislative proposal…but a move by the father of lies (italics mine) that seeks to confuse and deceive the children of God."
The one and only Lucifer is the father of lies; that the man who now commands the mighty church into which I was born sees the devil's work in civil marriage equality for my Argentine brethren is utterly disheartening. But hardly unexpected, given the Catholic hierarchy's traditional and tedious obsessions with the private lives of the secular.
Kevin Riordan

, Inquirer Columnist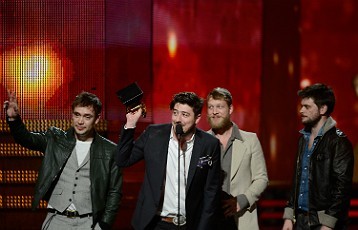 That fab foursome known as Mumford & Sons uses the Camden Waterfront as an artsy video setting for their new single, "Whispers in the Dark."
"There's somethin' a little different this time, with a concept concocted by the band in conjunction with director Jim Canty and featuring all four,' says an item about the video on the official Mumford website. "It was shot in Camden, New Jersey during their recent East Coast US Tour and also features some other familiar faces."
The song may be a tad subdued by the British quartet's anthemic standards, but it's got the bromantic bombast and earnest uplift that have made them global stars. And while the nightscapes on the four-quadrant screen roll by so fast and furiously that focusing is difficult, they do offer recognizable glimpses of the Battleship New Jersey, the Ben Franklin Bridge and Delaware Avenue.
Kevin Riordan

, Inquirer Columnist
A $900 million mega-project that, among other things, will eliminate a notorious/dangerous southbound swoop of I-295 through Mt. Ephraim also will obliterate a nickname that -- memories aside -- is all that remains of a locally legendary nightspot.
Club Al-Jo, the sign for which was visible from what's long been called the Al-Jo curve, closed some 20 years ago. Its West Kings Highway site has been occupied by the John D. West Senior Center, a 74-unit housing complex, since 2004.
But in in the 1960s and into the '80s, Club Al-Jo was a place to hear well-known acts like Billy Harner, of "Sally Sayin' Somethin'" fame.