Archive: March, 2012
Kevin Riordan

, Inquirer Columnist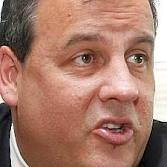 As a volcano of words erupts over the proposed merger of Rutgers-Camden and Rowan universities, there's precious little light but plenty of hot lava.
And the rhetorical flow is fabulous.
The Republican governor and his Southern Democrat legislative allies are trying to bury vintage U.S. Sen. Frank Lautenberg in an avalanche of verbiage, describing as "odd" (Christie) and "bizarre" (State Senate President Steve Sweeney) the 88-year-old New Jersey Democrat's call for a federal review of the merger proposal.
Kevin Riordan

, Inquirer Columnist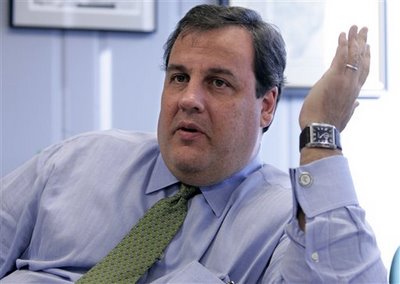 "OLS" is Chris Christie's new least favorite acronym.
After gleefully bashing the NJEA (New Jersey Education Association) for years, the governor is making the state's Office of Legislative Services his piñata of choice.
The sins of the studiously non-partisan OLS include telling Christie he can't simply force a divorce of the state university system from Rutgers-Camden to facilitate his shotgun wedding of that campus and Rowan University.
Kevin Riordan

, Inquirer Columnist
The Boss hasn't been heard from yet, but New Jersey's top Democrat has weighed in on the merger of Rutgers-Camden and Rowan universities.
As a grassroots campaign to persuade Bruce Springsteen to join the anti-merger fray continued Monday, U.S. Senator Frank Lautenberg asked U.S. Secretary of Education Arne Duncan to "review" Gov. Christie's proposal to amputate Rutgers-Camden from the statewide university and have the city campus absorbed by Glassboro-based Rowan.
"Suspicions have been raised that this decision has been crafted to benefit powerful political interests," Lautenberg wrote, an apparent reference to merger proponent and fellow Democrat George E. Norcross 3d, who's the force behind the Cooper Medical School of Rowan University. The new institution, which opens later this year in downtown Camden, would be a marquee component of the merged university.
Kevin Riordan

, Inquirer Columnist
Short Lived Affair, the all-female rock band from South Jersey I wrote about last spring, is getting ready to graduate from high school -- and into the big time.
Their first EP, "Catapultastrophe," was released March 18; their new music video, "Cliffhanger," is on YouTube; and the pop-punk quartet is rehearsing for another shot at the Bamboozle competition. They will play a qualifying gig at Asbury Park's famed Stone Pony on April 14.
The bandmates live in Marlton and are all seniors at Cherokee High School. They are: Taylor Coigne, bassist, 18; Monica Kelly, lead singer, 18; Kaitlyn Young, guitarist, 18; and Rachel Visitacion, drummer, 17.
Monica Yant Kinney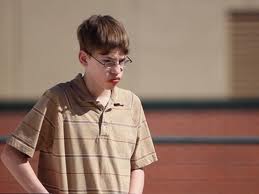 Jim Kenney's children aren't children anymore. The longtime City Councilman has no memory of being a bully, or being bullied, as a kid growing up in South Philadelphia. So he can't really explain why he's so drawn to the forthcoming documentary Bully, why this movie -- with no clear connection to Philadelphia besides the school district's alarming culture of violence -- has become such a personal crusade.
All Kenney knows, after spending much of the last year thinking about bullying and talking to the filmmakers is this: "If every kid could watch this movie, what an impact it might have."
The subject is on my mind, too, having recently written about a Swarthmore boy confronting his own experience being bullied and being the parent of a second grader navigating socially treacherous waters.
Kevin Riordan

, Inquirer Columnist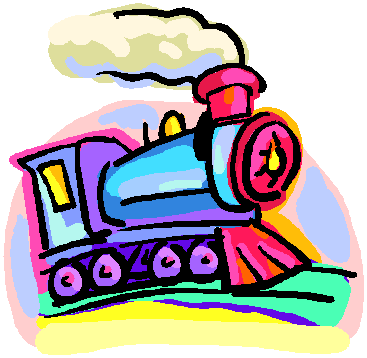 The trustees of Rutgers University, whose consent even Chris Christie presumably needs to consummate a shotgun wedding between Rowan University and Rutgers-Camden, don't like being rushed.
"I feel like I'm doing this with a gun to my head," trustee Dorothy Cantor said Thursday, referring to the governor's ambitious/preposterous July 1 deadline for setting the merger in motion.
Rutgers trustees are frustrated by the lack of financial and other details in Christie's overall proposal, which mostly involves transferring assets of the University of Medicine and Dentistry of New Jersey to Rutgers-New Brunswick.
Kevin Riordan

, Inquirer Columnist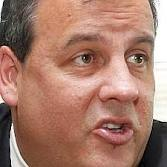 Chris Christie is so not happy the New Jersey Senate rejected one of his two precedent-setting state Supreme Court candidates, he's comparing its actions to those of rodents. And not in a warm and fuzzy way.
"They followed the union line like lemmings," said the governor, also deriding as a "shameful mockery" and "circus" the marathon Judiciary Committee hearing that ended Thursday with an 7-6 vote against former assistant N.J. Attorney General Phillip Kwon - who would have been the court's first Asian-American jurist. All but one committee Democrat voted against him; all of the Republicans voted yes.
Senate President Steve Sweeney, whose tumultuous bromance with the governor seems to have cooled yet again, issued a statement Friday that all but gloated.
Kevin Riordan

, Inquirer Columnist
A woman whose identity is unknown but who identified herself as a teacher "scared to death" to talk to Chris Christie briefly changed the abrasive tone of New Jersey's conversation about education Monday.
The woman, whose face graces the front page of today's Star-Ledger newspaper, spoke from the audience during the governor's "town hall" meeting in Kearney. "I just wish our dialogue could become a dialogue, an open and honest exchange that doesn't resort to name-calling and fear," she said.
Not only did Christie refrain from calling her an "idiot," as he did a critic of his proposed merger of Rutgers-Camden and Rowan universities; he also cordially received her suggestion to "work together" with the New Jersey Education Association, whose leadership he often delights in disparaging.