Archive: February, 2013
Kevin Riordan

, Inquirer Columnist
The tale of Martha Graham Cracker, Haddonfield Child Care and Dr. Seuss brings to mind "The Sneetches."
In that classic Seuss story, silly creatures disagree about who among them is more fabulous: The sneetches with stars on their bellies, or those without.
The stars weren't so big; they were really quite small.
You would think such a thing wouldn't matter at all.
Kevin Riordan

, Inquirer Columnist
The death of retired U.S. Surgeon General C. Everett Koop reminds me of his forthright answer to a question I asked him about AIDS.
It was the early 1980s, and the Reagan administration was largely silent as thousands of Americans got sick and died. The President himself did not speak publicly about AIDS until 1985, four years into the epidemic.
But Koop, who was surely as conservative as anyone in the Great Communicator's White House, recognized early on that the threat to public health was grave, and anti-AIDS campaigns by organizations in the gay community were effective.
Kevin Riordan

, Inquirer Columnist
A New Jersey high school senior whose eloquent coming out video has gone viral is challenging Gov. Christie to outlaw "conversion" therapy for gay youth.
A Change.org petition originated by Jacob Rudolph, 18, of Parsippany, Morris County, urges the governor to support a bill prohibiting minors from "therapy" programs purported to change homosexuals into heterosexuals. More than 27,000 people have signed the petition so far.
Change.org issued a news release promoting the petition and the video -- which since January 21 has attracted more than 1.7 million hits on YouTube -- on Tuesday. The same day, the indefatigable media colossus in Christie's office unleashed another of its cinematic productions, this one a "teaser" for the governor's budget address.
Kevin Riordan

, Inquirer Columnist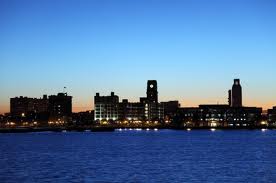 President Obama will offer details today about the "Promise Zones" he announced in his State of the Union address Tuesday, the New York Times reports.
The president's address promised that his administration "will begin to partner with 20 of the hardest-hit towns in America to get these communities back on their feet." And while he has not yet revealed the list, Camden, NJ surely qualifies under any definition of "hardest hit."
Let's start with two: The city is the poorest, and among the most dangerous, in the United States. And as my colleague Claudia Vargas wrote in last Sunday's Inquirer, residents, grassroots organizations and faith communities are continuing their battle to make the city better, despite the odds.
Kevin Riordan

, Inquirer Columnist
President Obama seasoned his 6,500-word State of the Union address/laundry list of federal stimuli with oratory that sometimes soared. His "they deserve a vote" riffery on behalf of Newtown massacre and other gun violence victims was moving and memorable.
But Republican reactions were forgettable and oddly...parched.
Sweaty, would-be GOP savior Marco Rubio's penchant for thirst-quenching during his SOTU response?
Kevin Riordan

, Inquirer Columnist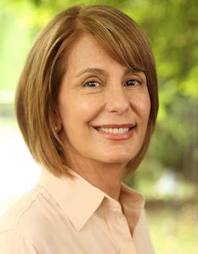 Republicans often accuse Democrats of favoring a "nanny state" -- a popular, if less-than-affectionate, slang term for big, instrusive government.
But when it comes to wearing seatbelts, Dems in the Garden State seem to enjoy flouting Big Nanny. Big time.
New Jersey gubernatorial hopeful Barbara Buono, (D., Middlesex), was riding, sans seatbelt, in the back seat Monday when she was slightly injured in a traffic accident in Franklin Township.
Kevin Riordan

, Inquirer Columnist
North Camden's first new bakery in half a century is set to open at 9th and Pearl streets on Valentine's Day.
A project of Respond, Inc., the retail operation will feature fresh bread and other baked goods -- including sugar-free selections -- prepared by graduates of the human services agency's Culinary Arts Training Program.
Featured items will include an utterly fabulous confection (take my word for it) known as the "Camden Cookie."
Kevin Riordan

, Inquirer Columnist
Print media are not having a good century.
Bookstores are closing. Newspapers are shrinking. And (not) coming soon to a mailbox near you: Cards and letters on Saturdays.
The US Postal Service has announced -- the press release carries a cheery headline about a "new" schedule -- that it will eliminate the sixth day of deliveries of first-class mail, except for packages, beginning August 5. The move, or re-move, is supposed to save the private agency $2 billion annually.