Archive: February, 2012
Kevin Riordan

, Inquirer Columnist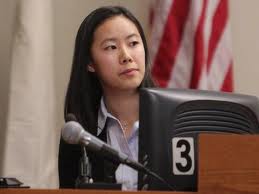 Molly Wei, a star witness at the Dharun Ravi trial, told a New Brunswick courtroom this week that the accused webcam voyeur started "freaking out a little" when they watched his Rutgers University roomate Tyler Clementi's hookup with another man streaming live to her laptop.
"It felt wrong," Wei said, referring not to the same-sex intimacies but to witnessing them with Ravi, whose sentiments about Clementi's homosexuality are a focus of the proceedings. The day after what prosecutors insist was Ravi's second attempt to spy on him, Clementi leapt to his death from the George Washington Bridge. The suicide, Wei said, "overwhelmed" her with sadness.
Ravi is not charged in connection with the suicide but could face a 10-year prison term if convicted of bias charges. The defense claims the Middlesex County resident, now 20, was not homophobic but, arguably, sophomoric -- and was worried Clementi's guest might steal Ravi's stuff.
Kevin Riordan

, Inquirer Columnist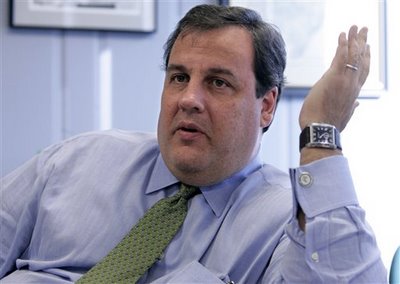 Political leaders of both parties in South Jersey are being offered a civics lesson.
Ferocious community opposition has politicos walking back from the proposed shotgun marriage of Rutgers-Camden and Rowan universities. The outrage even crosses what in a kinder, gentler era were called "party lines;" the brash young conservatives of Save Jersey are eagerly bashing the Rutgers-Rowan merger, which Gov. Christie supports.
Meanwhile, citizens want Burlington County to call off the potential sale of Buttonwood Hospital. They're not thrilled by the notion of discarding two centuries of compassion merely to make a few bucks.
Kevin Riordan

, Inquirer Columnist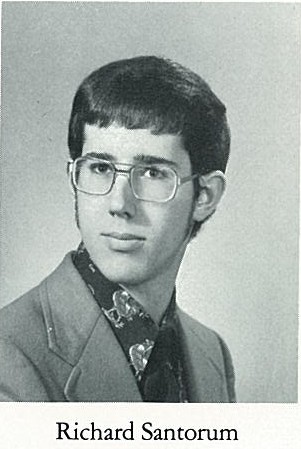 With all the campaign blather about retro social issues such as contraception, the Republican race to the bottom of the past gets more disorienting by the minute.
Hearing would-be president Rick Santorum … orate, you wonder what year it is.
Perhaps 1965, when that satanic cabal otherwise known as the U.S. Supreme Court struck down a Connecticut birth control ban.
Monica Yant Kinney
Today's post comes courtesy of Lisa Tucker McElroy, a Drexel University law professor with a nose for news and a love of language. (This is not her first appearance in my work. Last fall, she organized the Mom outing that led to this column analyzing the movie, "I Don't Know How She Does It." Speaking of overachievers, I don't know how Lisa does it.)
McElroy, like me, lives in a quiet suburb prized for its schools -- a place where so little happens, that nothingness is a selling point for Realtors.
So imagine her surprise at a series of email blasts last week from authorities about ... wait for it ... a random man standing on a corner in Wallingford doing nothing illegal but absolutely freaking out parents and educators -- so much so that he generated police intervention and a school lockdown of sorts.
Kevin Riordan

, Inquirer Columnist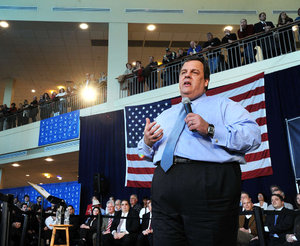 Chris Christie can't seem to help it.
The governor's budget speech Tuesday in Trenton was a masterful marathon by a politician at the peak of his powers.
Another bravura performance.
Kevin Riordan

, Inquirer Columnist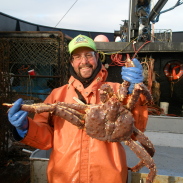 Ever wonder what reality looks like after you've been on reality TV?
This Burlington County Times headline, 'Deadliest Catch' deckhand at Pizza Hut fundraiser, offers some insight.
Russell Newberry, dubbed the 'wandering deckhand' after serving on three of the seven fishing vessels featured on the Discovery Channel series, will be in Mount Holly, NJ later today to help some Burlington County College students raise money for a trip to Florida. The students plan to make an anti-bullying presentation at the Impact Conference, a national gathering of students involved in civic projects.
Kevin Riordan

, Inquirer Columnist
On the rare occasions when Chris Christie isn't starring in a piece of political theater, he's playing the part of chief critic.
Whatever: After headlining countless "town hall" extravaganzas, New Jersey's governor surely knows his showbiz (see: Whitney Houston and the flag).
Consider as well Christie's fancy footwork about marriage equality.
Kevin Riordan

, Inquirer Columnist
Tuesday's column about using the 'Camden Camera' surveillance system to deter illegal drug buyers drew a thoughtful response from former city school board member Jose Delgado.
"I understand the frustration and fear that resides in the hearts of many people living at or near these drug corners. But their welcoming attitude towards 24-7 police surveillance affects all of us.
"'Big Brother' doesn't barge in uninvited; he is welcomed as a savior, at least at first.