Archive: November, 2012
Karen Heller
Two days late for Wednesday's massive Powerball, and perhaps a dollar short, Santa was spied at the Gallery Lottery newsstand Friday morning near his Center City workshop.
This was the same newsstand where a winning $172.7 million Powerball ticket was sold in April.
Maybe things really are tough all over, even the North Pole, and Santa could use some help.
Daniel Rubin

, Inquirer Columnist
When Stephen Banks first approached, I thought he'd stepped out of the early pages of Cheltenham's 300-year-old history.
Two summers ago I was touring Kerlin Farm, one of the oldest properties in the township -- an overgrown, ill-treated vestige of federal-era glory that was threatened by the latest in bulldozers. A group of history lovers was fighting to preserve what was left of this crumbling manse, and I was meeting with one of them.
Then Banks emerged from the woods, with his sweeping white hair and beard, carrying a walking stick and a quiet way. We talked about the history of the place and the surroundings, and he knew a book's worth. Today I learned the rest of his story, from a posting in the community site Citizens Call, which reported his passing at age 72.
Kevin Riordan

, Inquirer Columnist
The "Keep Christ in Christmas" banner across Broadway in downtown Pitman, NJ seems to be drawing less attention this year than in 2011.
Kevin Riordan

, Inquirer Columnist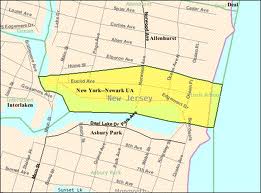 A minuscule Monmouth County municipality's proposed mega-severance package for one employee is raising questions.
The lovely little village of Loch Arbour would offer municipal clerk Lorraine Carafa nearly $700,000 worth of compensation under a measure approved late last year, PolitickerNJ reports. The proposed package would include a payout of $66,000 (!) for unused sick and vacation time.
Mayor Paul V. Fernicola declined comment when I reached out to him this morning; I also left a message for Carafa. The package is set for discussion at a village meeting tonight.
Kevin Riordan

, Inquirer Columnist
A music video parody by a crew of young South Jersey filmmakers is catching fire on YouTube and across the mediaverse.
"We Are Never Gonna Win With Andy" features pungent lyrics by comedian/radio personality Joe Conklin, pitch-perfect vocals by Conklin's daughter, Casey, and a dead-on impersonation of Eagles coach Andy Reid by actor Justin Silverman, of Maple Shade. Taylor Swift's latest mega-hit, "We Are Never Ever Getting Back Together" provides the musical template.
"We filmed it during the Eagles tailgate in FDR Park Sunday, Nov 11," says director Shawn D. Caple, 28, of Franklinville. "I shot it in half a day and another day to edit, color and review. I made sure to post it right before this past Sunday's game, and then BOOM."
Karen Heller
Neophyte candidate Kathleen Kane ran a smart, disciplined campaign for Pennsylvania's Attorney General using the purported "war against women" and won big, garnering in excess of three million votes Tuesday - more than the Pennsylvania totals of President Obama or Sen. Bob Casey - and besting her opponent by more than 14 percentage points.
As I wrote in my Sunday column, Kane's success is even more striking because she did this in Pennsylvania, the land where progress goes to die. She is the first woman and Democrat elected attorney general in a state that has never elected a woman governor or senator, only one mayor of either major city, and has precisely one female representative in Washington.
Let me remind you that the year is 2012.
Daniel Rubin

, Inquirer Columnist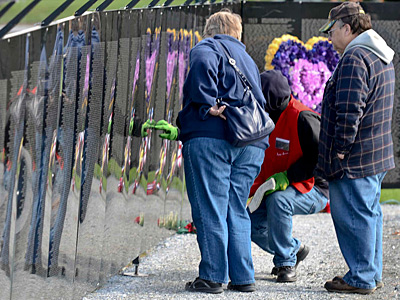 From the road, the dark chevron that snakes along the grounds of the Coatesville VA Hospital looks like a fence for a Little League diamond.
Come closer, on a cold, blustery day, and you'll see men and women approach it slowly, silently - a sign announces: Quiet Zone.
A bearded, ponytailed man walks up to the wall and searches its 250-foot length for a name etched into the powder-coated aluminum. He finds what he's looking for, touching the words, tracing their length, and then pulls back to take in their collective weight, 58,282 names in all.
Kevin Riordan

, Inquirer Columnist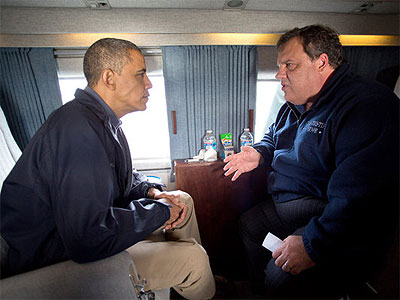 So Chris Christie was a "Tubby Turncoat" for hearting Barack Obama?
But was the governor's gratitude for the President's post-superstorm visit helpful to Obama's re-election?