Archive: January, 2013
Kevin Riordan

, Inquirer Columnist
U.S. Rep. Rob Andrews, D-NJ, hopes to save the Camden Children's Garden.
In a post displayed on the Facebook page of the beloved waterfront institution -- which the state wants to bulldoze -- Andrews said in part:
The Camden Children's Garden is an oasis of peace and beauty that has served our community so well over the years. The recent letter received by the leaders of the Children's Garden from a state agency purporting to evict the garden is 100 percent wrong. I have consulted with the leaders of the garden and I am fully committed to supporting the fight to preserve this wonderful community resource.
Kevin Riordan

, Inquirer Columnist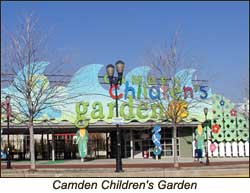 New Jersey's plan to bulldoze the Camden Children's Garden to make way for unspecified "economic development" has struck a nerve.
More than 3,500 supporters of the garden -- a quirky, homegrown, affordable attraction on a downtown waterfront dominated by corporate behemoths -- are rallying on Facebook and elsewhere to fight the eviction (see my Sunday column about the plan here). The edict has enraged a broad constituency that includes not only city residents, but suburbanites, gardeners and members of the WXPN community.
Camden's waterfront overseer, the Cooper's Ferry Partnership, does support the destruction (although it also wants the garden's off-site programming to continue). Various spokespeople for other entities and agencies are saying little, and Camden Mayor Dana Redd seems to have nothing to say, at least so far.
Kevin Riordan

, Inquirer Columnist
In Haddonfield, NJ, prospective Bancroft property buyers -- also known as voters -- have spoken.
So has the seller , a venerable school for developmentally disabled students.
But borough commissioner Ed Borden suggests a public conversation ought to continue.
Kevin Riordan

, Inquirer Columnist
The people of Haddonfield, NJ have spoken. And they said 'no.'
Voters Tuesday rejected the borough school board's proposal to buy the nearly 20-acre site of Bancroft, a private educational facility for developmentally disabled individuals, for $12.5 million. Details of the 2,387-2,136 vote tally are here.
As I wrote in my column Sunday, opposition to the proposal centered on the expected property tax impact; supporters eyed the site for expansion of athletic and other facilities at the adjacent Haddonfield Memorial High School.
Kevin Riordan

, Inquirer Columnist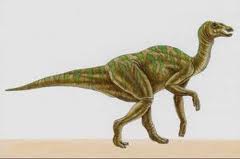 How comforting for a newspaper columnist to get not one, but two, press releases about a fellow dinosaur. And in a single day!
Hadrosaurus foulkii -- a duck-billed vegetarian that lived in and around Haddonfield, NJ between 65 million and 136 million years ago -- is back in the news.
John Giannotti's handsome sculpture of "Haddy" has been named "Best of South Jersey" in a regional guide recently published by USA Today. The 16-foot downtown landmark constitutes a "hidden gem" in the newspaper's estimation; it's also a popular backdrop for photos.
Kevin Riordan

, Inquirer Columnist
DJ Michael Tearson's trippy voice is off the Philly airwaves, but he's not off the radio. Or the radar.
"I'm on the website Radio That Doesn't Suck, and on Sirius XM," says Tearson, whose once-weekly broadcast on WMGK-FM got canned earlier this week.
Tearson, 64, of Westmont, NJ has been synonymous with Philadelphia FM rock for decades (see the 2011 column I wrote about him here). He spun records on stations including WXPN, WDAS, and WMMR in those halcyon vinyl days when FM DJs selected and segued a wide mix of music, exposing listeners to fresh sounds.
Kevin Riordan

, Inquirer Columnist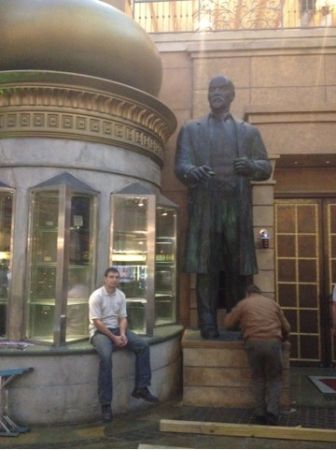 The legendary communist revolutionary Vladimir Ilyich Lenin is for sale on Craigslist.
Oleg Zeleniak, a Ukrainian-born businessman, is seeking buyers for the 15-foot statue of Lenin he recently won at an auction in Atlantic City. The imposing likeness had stood for seven years at the entrance to a Russian-themed restaurant at the Tropicana Hotel and Casino.
"Make me an offer which I won't decline...or just stop by and take a look yourself at this beautiful piece of art," Zeleniak says in his Craiglist pitch.
Kevin Riordan

, Inquirer Columnist
Perhaps the Democrats accusing Chris Christie of politicizing Superstorm Sandy to distract voters from New Jersey's potential fiscal disaster hope to distract the electorate from the party's impending electoral catastrophe.
The latest Farleigh Dickinson University PublicMind poll shows the incumbent Republican governor enjoying stellar re-election prospects and superstar popularity ratings in the political aftermath of the storm that devastated parts of the Jersey Shore in October.
And as Christie prepared to present what's expected to be a Sandy-centric "State of the State" address, potential opponent/periodic bromantic partner Steve Sweeney rightly apologized Monday for his clumsy critique (see: "prayed") of the governor's Sandy-related politicking -- although the state Senate president did not fault Christie's deft display of pique (see: "disgusting") against Congressional Republicans.