Poli Sci
Call me petty, but I've never uttered the phrase "Do you know who I am?" or kicked anyone out of my parking space. (Then again, I don't have a parking space, unless you count the gravel pit off the alley behind my house.)
Eli Avila is a man seemingly obsessed with his image and stature. This, we know, because he's the only Pennsylvania Health Secretary in history to make headlines for going to the mat over an egg sandwich. Also, he thinks he's some kind of state superhero who needs a badge, walkie-talkies and special jackets.
Last year, Avila walked into Roxy's Cafe near the Capitol, ordered an egg sandwich, and complained that it wasn't fresh enough.
Monica Yant Kinney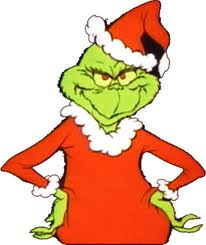 Food for thought: Gov. Corbett reads the paper and listens to bloggers. And he really doesn't like being scolded by the ghosts of governors past. How else to explain the sudden thawing on one of his signature insults, the asset test for food stamps?
After publicly declaring war on the poor by suggesting anyone who'd managed to save a few bucks doesn't deserve help buying groceries, the Corbett administration relented, ever-so-slightly. This, after Mayor Nutter and federal officials ripped into the mean-spirited sanctions. And after former Gov. Ed Rendell broke longstanding tradition and marched back to the Capitol to tell his successor he looks like a creep.
(Why Corbett is so focused on food stamps remains somewhat of a mystery, since the program is funded with federal, not state, dollars. Officials and advocates for the poor have repeatedly pointed out that adding new hurdles will only cost the state money to oversee and administer.)
Monica Yant Kinney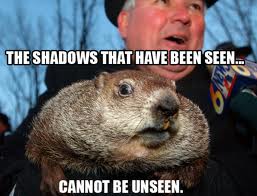 Couldn't help but giggle at the press release hyping Gov. Corbett's media blitz on the state's biggest non-story, Groundhog Day.
I had a ball covering the winter wink-wink back in 1997, documenting the movie-made spectacle in all its sudsy, shivering glory.
"Maybe it's the sheer stupidity," said Bud Dunkel, the president of the Inner Circle, the tuxedo-and-top-hat-wearing groundhog club, when I asked about why 20,000 people swarm Punxsutawney every February.
Monica Yant Kinney
Having previously blogged about the strange semen fixation of Corbett administration official Robert W. Patterson, I feel duty-bound to report on two exciting developments.
For starters, Mr. Patterson is finally leaving the building. Or, at least, he will next Tuesday, according to an update from my Harrisburg colleague Angela Coloumbis.
Patterson, if recall, made $104,470 to work in the Department of Public Welfare, which administers programs he bashed in a side job as editor of a conservative faith-based journal.
Monica Yant Kinney
This one speaks for itself:
Government Committee to vote legislative reduction proposal.
Karen Heller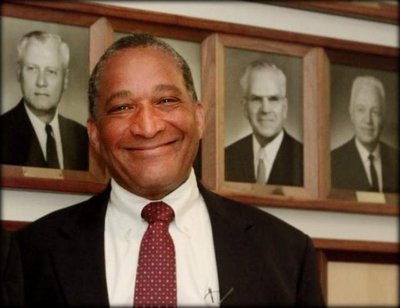 Is One really the loneliest number?
Bruce Harris of Chatham in Northern New Jersey is believed to be the only gay, African-American Republican mayor in the country.
After less than one month on the job -- Harris was sworn in January 2 -- he was nominated Monday by Governor Chris Christie to New Jersey's Supreme Court.
Monica Yant Kinney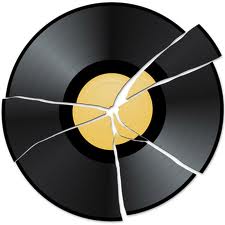 Give Michael Nutter credit for having a great memory: It's been decades since his "Mixmaster Mike" DJ-ing days and he still remembers all 2,984 words to the 1979 Sugarhill Gang classic, "Rapper's Delight."
But surely, after all this time, you'd think Nutter might learn another rhyme.
If only. At his second inauguration, with no less a jam band than The Roots (!) backing him up, Nutter once again returned to his safe signature song.
Mayor Nutter Raps At His 2nd Term Inauguration Party With The Legendary Roots Band from Identity ink on Vimeo.