Nonsense
Monica Yant Kinney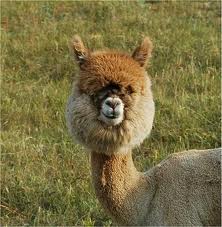 Every once in a while, I receive a press release so delightfully absurd it must be shared. Today is one of those days. Why? Because it is almost National Alpaca Farms Days!
Hello!

Just a reminder that National Alpaca Farm Days will be here before you know it! Please contact me so that we can schedule a special (and timely) interview with some of our members. There are so many unique stories within the alpaca industry, including the birth of rare alpaca twins, a breeder who left working on Broadway to raise alpacas in Colorado, a certified therapy alpaca, and many, many more!



Now, the writer of this email can't possibly think that anyone at the Philadelphia Inquirer is going to write a single word about National Alpaca Farms Days. However, she might be crazy like a fox and hoping that someone like me will provide free publicity by mocking National Alpaca Farms Days on a blog like Blinq.
Monica Yant Kinney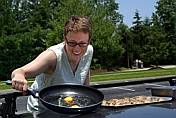 Procrastinating as I think about walking a few blocks to a lunch appointment when it's almost 100 outside, I'm reminded of the last few times I've tried to get smart about sweltering.
In June of 2008, I willed myself into labor in a heatwave, spending two exhausting (but cool!) days in comfort at Virtua Hospital in Voorhees. In June of 2003, I turned my husband's Ford Ranger into an outdoor stove to show that if you have to work when it's scorching, you should at least try to have fun on the job.
So here, just in time for lunch (best eaten at your desk), a little light reading from the archives:

Monica Yant Kinney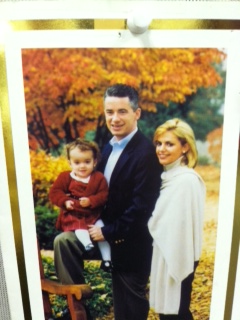 How in God's name did I miss this? Disgraced former New Jersey Gov. Jim McGreevey opining on gay marriage with disgraced former New York Gov. Eliot Spitzer on the latter's show on CNN. McGreevey, now in divinity school to be an Episcopal priest, credited the eradication of "shame" in new generations with the societal shift.
Seriously? Are there any two less qualified people in America to be talking about redemption than these charter members of the political liars club? Both of these guys left office with their you-know-whats in the proverbial box.
And yet, there is no more oddly fascinating second act than those involving clods responsible for destroying their own careers and families. Take McGreevey, still freaskishly confident enough to be rechristening himself as a consigliere of sorts to other power-obsessed, but closeted, pols.
Monica Yant Kinney
Being a New Jersey resident, I am regularly reminded that my elected representatives have too much time and power on their hands. Like today, when reading about the legislative war on teens who tan.
The Senate and Assembly health committees overwhelmingly approved a measure that would prohibit anyone under 18 from using indoor tanning beds -- even if they have permission from their parents.
This is one of those rare cases in Trenton when Republicans and Democrats in both chambers seem to agree unanimously: The bipartisan legislation (S2119) passed the Senate panel by a 9-0 vote and was approved by a 6-1 margin the Assembly.
Monica Yant Kinney
Selfishly, I filed Sunday's column early today to maximize my real-time reading of the massive Sarah Palin email blast.
What, you aren't spending this lovely afternoon poring over 24,000 gripes and grievances by the foxiest VP candidate since Adlai Stevenson?
(Lord, if you are listening, please compile this electronic enlightenment into a book I can take to the beach.)
Monica Yant Kinney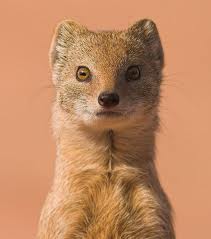 You've got to hand it to Philadelphia City Council. Its members are nothing if not consistent in their blockheadedness.
Even those who've been forced out of a job by the overtaxed masses continue to vote with their wallets, not brains. How else to explain the 15-2 passage of legislation to save DROP, the excoriated and expensive deferred retirement plan that makes Philadelphians gag at the mere mention? These officials are so entrenched, they give entrenchment a bad name.
But is anyone surprised? Two years ago, Council President Anna Verna said famously of her half-million DROP haul: "I'm entitled to it." At the same time, Verna's likely succesor, Majority Leader Marian Tasco, whined that she "resented" being "maligned" for taking a perk available to all city workers.
Karen Heller
Payback is a PPA ticket on a PPA car.
Makes you believe in miracles.
What other prayers would you like to see answered?
Monica Yant Kinney

Trending today: Boobs. Specifically, executives at Facebook who are inexplicably grossed out by breastfeeding mothers.
My column on the latest skirmish involving a woman lifting her shirt to nourish a child pretty much says it all. But just had to share one of the better reader responses I've received so far:
Dear Ms. Kinney,