Money
Monica Yant Kinney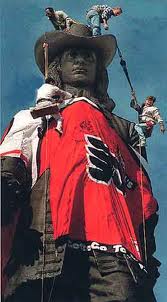 I don't begrudge incoming City Council President Darrell Clarke trying to get a head-start on generating revenue for cash-strapped Philadelphia. But why is it that everybody in this town can only see as far as a billboard?
In the last session of the year, Clarke reintroduced legislation that would allow advertising on city property. We're not talking about sticking a sign in a vacant lot or flying a banner over the trash transfer station. Think Big. Think City Hall.
Clarke insists that slapping promotional spin on the architectual gem would be "tastefully done" and heavily regulated. So no wrapping Billy Penn in a Snuggie.
Monica Yant Kinney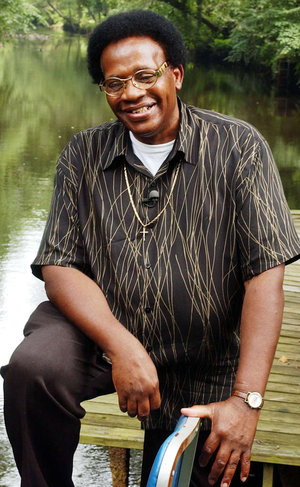 The news of R&B singer Howard Tate's death had me scratching my head. The name, if not the music, sounded so familiar. Had I once written something about the crooner?
With more than 1,500 bylines in my time here, it's easy to forget a few. A quick search of our archives unearthed this 2005 column chronicling the singer's fade into obscurity, unlikely resurgence and financial woes.
Tate was a hugely talented soul singer who never found fame or fortune. He died Friday at 72 of multiple myeloma and leukemia in his apartment in Burlington City. His final decade was as tumultuous as his early years in entertainment.
Monica Yant Kinney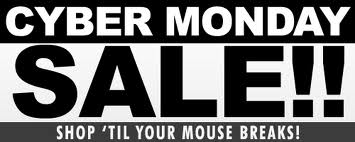 Having successfully ignored another Black Friday, I find myself conflicted about Cyber Monday. I'd love a 47-inch LED TV but do I really want to buy it sight unseen from Walmart.com while talking to a source on the phone at my desk?
It's not like I'm a luddite afraid to type my Visa number into a laptop. So far, I've done all my holiday shopping online.
I only buy what ships for free and I generally check a few competing sites, but who knows if I get the Best.Possible.Deals? I work all day and take care of my kids when it's dark. To track toy and tech prices across all platforms would be a third job.
Monica Yant Kinney
Many of you have mocked previous posts about Occupy Philadelphia, chiding the protest for vague goals and questionable grooming habits. (You also made fun of Occupy Doylestown, but that was understandable. The angry suburbanites only displayed their rage for two hours before retreating to the comforts of home.)
Criticism is fair, but insight is vital. Now is your chance to ask the occupiers exactly who they are, what they want, why they need to sleep in tents outside City Hall to prove their point and how they're keeping clean in the great outdoors.
Philly.com will host a live chat with protest representatives today at 11 a.m. The discussion is sure to be lively, given plans for a 99-minute demonstration today (in support of fellow activists injured by police in Oakland, Calif.) and uncertainty about whether the Philadelphia contingent will honor plans to vacate Dilworth Plaza later this month.
Monica Yant Kinney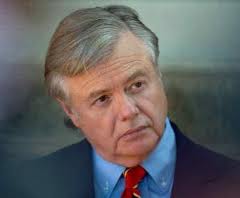 Why am I not the least bit surprised that disgraced former state senator Vince Fumo has spent his time behind bars writing email screeds comparing himself to Caesar and Christ?
The man who fancied himself the James Brown of Harrisburg (for his work ethic and effectiveness, not fashion sense or dance moves) always did love electronic communication. And, in one creature comforts of the Federal Bureau of Prisons, inmates can send as much email as they like so long as they have the cash to pay for it.
Fumo may not be free, but he remains wealthy.
Monica Yant Kinney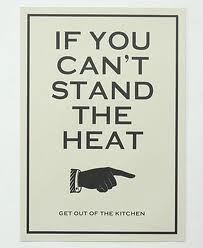 Memo to critics continuing to insist that the Occupy movement is a waste of time making no impact on the American discourse: Eric Cantor just proved you wrong.
The Republican House Majority Leader was scheduled to lecture today at the University of Pennsylvania's Wharton School of Business on, of all timely subjects, the growing gap between the rich and poor. But Cantor canceled at the last minute, citing concern for crowds vowing to pack the campus in protest.
As my colleagues note, Cantor has referred to Occupy protesters as "mobs" but later backed away from that while at the same time criticizing Democrats for "blaming others" - and not government policies - for the nation's economic troubles. Uh, aren't government policies created by 'others?' Isn't all blame personal?

Monica Yant Kinney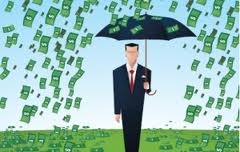 Today's column was ostensibly about Montgomery County officials' concern over how they'll be limited in using expected casino revenue after the spring opening of the Valley Forge Resort Casino.
To me, the real news was the total LSA-to-date (local share assessment) that each area "host" community and county have received since late 2006, when casinos began popping up in our midst: Well over $150 million.
Bensalem Township, home of Parx, has raked in the most gaming cash with $45 million. In short order, Parx became the suburb's largest single source of revenue. Chester City follows at second, pocketing $42 million pried from the hands of Harrah's gamblers.
Monica Yant Kinney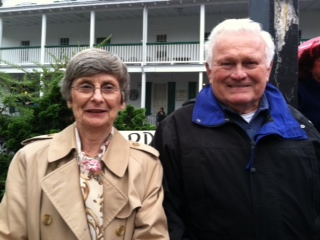 Fascinating range of reaction to Sunday's dispatch from the Occupy protests in Philadelphia and Doylestown. One reader sent a photo of a protester drinking a cup of McDonald's coffee while smoking a major-label cigarette as if to suggest hypocrisy. Others zeroed in on the cost - $400,000 in just the first week - of the protest at City Hall.
These people are not going do anything to ruffle the feathers of big business, corporate entities or Wall Street, claimed one caller. All they're doing is putting a drain on the taxpayers of Philadelphia and other cities. Do they realize this? Are they kicking in?

I'm posting a photo here of two seventysomething Doylestown protesters to dispel any thought that well-dressed Grandmas and retired corporate managers are sitting this one out. And below, behold a few of the most intriguing reader responses: