Modern Times
Monica Yant Kinney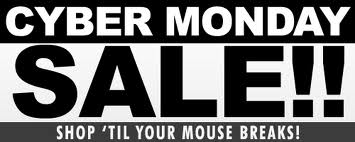 Having successfully ignored another Black Friday, I find myself conflicted about Cyber Monday. I'd love a 47-inch LED TV but do I really want to buy it sight unseen from Walmart.com while talking to a source on the phone at my desk?
It's not like I'm a luddite afraid to type my Visa number into a laptop. So far, I've done all my holiday shopping online.
I only buy what ships for free and I generally check a few competing sites, but who knows if I get the Best.Possible.Deals? I work all day and take care of my kids when it's dark. To track toy and tech prices across all platforms would be a third job.
Monica Yant Kinney
Many of you have mocked previous posts about Occupy Philadelphia, chiding the protest for vague goals and questionable grooming habits. (You also made fun of Occupy Doylestown, but that was understandable. The angry suburbanites only displayed their rage for two hours before retreating to the comforts of home.)
Criticism is fair, but insight is vital. Now is your chance to ask the occupiers exactly who they are, what they want, why they need to sleep in tents outside City Hall to prove their point and how they're keeping clean in the great outdoors.
Philly.com will host a live chat with protest representatives today at 11 a.m. The discussion is sure to be lively, given plans for a 99-minute demonstration today (in support of fellow activists injured by police in Oakland, Calif.) and uncertainty about whether the Philadelphia contingent will honor plans to vacate Dilworth Plaza later this month.
Monica Yant Kinney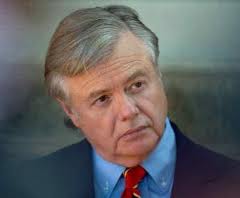 Why am I not the least bit surprised that disgraced former state senator Vince Fumo has spent his time behind bars writing email screeds comparing himself to Caesar and Christ?
The man who fancied himself the James Brown of Harrisburg (for his work ethic and effectiveness, not fashion sense or dance moves) always did love electronic communication. And, in one creature comforts of the Federal Bureau of Prisons, inmates can send as much email as they like so long as they have the cash to pay for it.
Fumo may not be free, but he remains wealthy.
Monica Yant Kinney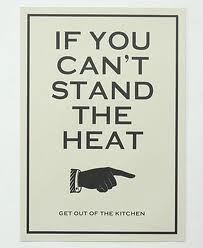 Memo to critics continuing to insist that the Occupy movement is a waste of time making no impact on the American discourse: Eric Cantor just proved you wrong.
The Republican House Majority Leader was scheduled to lecture today at the University of Pennsylvania's Wharton School of Business on, of all timely subjects, the growing gap between the rich and poor. But Cantor canceled at the last minute, citing concern for crowds vowing to pack the campus in protest.
As my colleagues note, Cantor has referred to Occupy protesters as "mobs" but later backed away from that while at the same time criticizing Democrats for "blaming others" - and not government policies - for the nation's economic troubles. Uh, aren't government policies created by 'others?' Isn't all blame personal?

Monica Yant Kinney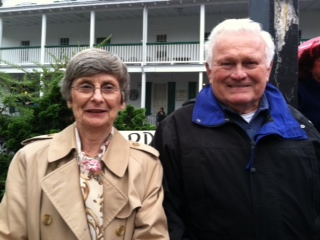 Fascinating range of reaction to Sunday's dispatch from the Occupy protests in Philadelphia and Doylestown. One reader sent a photo of a protester drinking a cup of McDonald's coffee while smoking a major-label cigarette as if to suggest hypocrisy. Others zeroed in on the cost - $400,000 in just the first week - of the protest at City Hall.
These people are not going do anything to ruffle the feathers of big business, corporate entities or Wall Street, claimed one caller. All they're doing is putting a drain on the taxpayers of Philadelphia and other cities. Do they realize this? Are they kicking in?

I'm posting a photo here of two seventysomething Doylestown protesters to dispel any thought that well-dressed Grandmas and retired corporate managers are sitting this one out. And below, behold a few of the most intriguing reader responses:
Monica Yant Kinney
Had lunch on the City hall apron with the Occupy Philly agitators, enjoying my fish tacos and the surprisingly upbeat demonstrators railing against tough times.
I showed up on Day 2 as the General Assembly was in mid-stream, with participants shouting out their message to a crowd ready and willing to repeat, the better for deep thoughts to set in.
Below, a few of my favorites.
Monica Yant Kinney
Just spent a couple hours at Occupy Philly, trying to get a sense of who's protesting and why.
That, of course, was my first mistake. Rare is the demonstration drawing anarchists and Quakers, aging hippies and parents pushing Bugaboo strollers. (Yes, I saw that with my own eyes. Rubbed 'em even, since Bugaboo is how 1 percent babies ride and the Occupiers purport to be 99 percenters.)
Walked by two African-American men sitting on a bench arguing about what to argue about. Overheard this snippit: "You're going to say Obama is a great man, like Martin Luther King Jr. and Malcolm X? Shut the $#*@& up. Then, you add animal rights on top of that?"
Monica Yant Kinney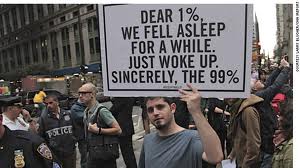 By this time tomorrow, Occupy Philly/Occupy Philadelphia should/will be in full/whatever force in City Hall/Love Park/protesters' minds. So, marriage license-seekers and Guapo's Tacos eaters, consider yourselves warned.
I wish I knew what, specifically, these folks want, besides publicity and taking the Occupy Wall Street camp-in national. If it's corporate greed and executive excess they're ticked off at (for good reason), why not occupy the stock exchange, a Fortune 500 company, a luxury car dealership or a country club? Why disrupt business in City Hall, filled with patronage workers who make chump change in comparison and homeless people seeking a clean bathroom and guidance from City Councilwoman Jannie Blackwell?
Having covered many a MOVE rally and demonstrations during the 2000 Republican National Convention, I get understandably wary of mass gatherings with catchy chants but vaguely stated goals. And in the interest of clarity, I should admit I lost respect for GOP protesters who complained, after getting arrested, that Philly jails didn't serve vegan meals.