Archive: September, 2012
Kevin Riordan

Time to add "sustainable" to the far right's ever-longer list of forbidden words.
NJ Spotlight reports that the Christie administration's proposed state development and redevelopment plan sustained a bombardment during a public hearing Monday in Ocean County.
Like members of tea party groups elsewhere, critics at the meeting assailed the plan as a conspiracy to impose a United Nations proposal known as Agenda 21 on Garden State residents -- and to force us to give up suburban sprawl and all of its joys.
Monica Yant Kinney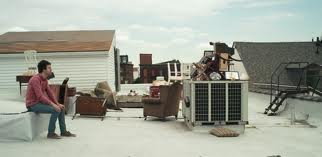 I rarely see music videos anymore, though regular readers know I'm age-inappropriately obsessed with MTV's Teen Mom. Last week's breezy VMAs reminded me that artists still make these mini-movies. And hey, wow, there's Philadelphia starring in a relatively new video by Passion Pit.
The WXPN-friendly song is oddly upbeat given the focus on economic malaise. Philebrity and Uwishunu get the nod for posting the video and identifying the images scrolling across the small screen. (Warning: This is one of those shot-like-you're-flying videos, so be warned if you, like me, are at all prone to motion sickness.)
As excited as I am to see the city/region getting love from the only hipster chipmunks on my running mix, am I the only one tiring of the visual stereotype? (You remember Springsteen's video for "Streets of Philadelphia," don't you? The blight. Oh, the blight.)
Kevin Riordan
So what if I can watch The New Normal's gay cuties cuddle on my smartphone?
NBC's new sitcom about a postmodern family is so resolutely old-fashioned, it could be on a DuMont station -- if that '50s network had broadcast from, say, Provincetown.
Couples making babies have made TV comedies click since I Love Lucy. And if Monday's New Normal preview is an accurate glimpse of what's to come, the fact that both halves of the central duo are male seems almost incidental.
Kevin Riordan
UPDATED: 1 PM
New Jersey's 9.8 percent unemployment rate, which some call a record, is a "poll" and not a reliable indicator of his success, Chris Christie says.
Those merchants of negativity more commonly called journalists make "apples and oranges" comparisons when they question his celebrated statewide job creation figures in light of his state's rising unemployment, the governor insists.
Kevin Riordan
At the Democratic National Convention, Bill Clinton made a better case for re-electing Barack Obama than the president himself.
Michelle Obama was better, period.
Joe Biden was nearly endearing; Jennifer Granholm almost exceeded the decibels, if not the octaves, of Howard Dean's scream; and John Kerry (yes, that John Kerry) wittily swift-boated Mitt.
Monica Yant Kinney
Watching the Democratic National Convention on C-SPAN has many benefits, not the least of which is this: You can clearly hear the snippets of songs chosen to usher each speaker onto the stage.
I'm sure these bits have specific names -- anyone? The politics of music has long been a campaign subplot. Every four years, it seems, some upset artist sues or threatens a candidate using a song without permission. This year, the most discordant story involves Republican Vice Presidential nominee Paul Ryan's unlikely obsession with angry rap-rockers Rage Against the Machine, and the band's horrified response to the superfan.
I know some professional athletes choose which songs are blasted in stadiums when they take the bat or come back in the game. Does the same hold true for the president of Planned Parenthood or Governor of Colorado? And if the speakers don't have any say, what should viewers read-in to the tunes imposed by the campaigns?
Kevin Riordan
Only a Democratic deity like Bill Clinton could save the dismal second day of his party's convention, which featured Elizabeth Warren and scenes of delegates booing … God.
The hellacious optics of all that will live in infamy; given the themes/memes of both the Democratic and Republican conventions, perhaps only a voice vote against hardworking immigrant moms in the military would have been worse.
Instead, the former president – sounding hoarse but looking fit beneath his crown of white – enabled the Charlotte faithful to end their day on a much-needed note of uplift.
Kevin Riordan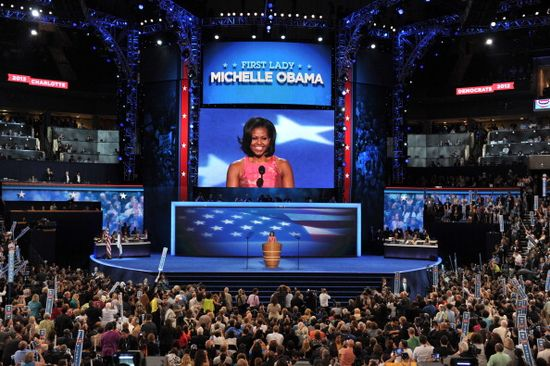 Watching the first lady's superb speech at the Democratic National Convention, I thought of a fiercely conservative friend of mine's admiration for Michelle Obama.
He was impressed by her, he told me -- high praise from a man who savored his disdain for Democrats as if it were dessert.
My friend died in 2010, his early assessment of Mrs. Obama having curdled into the sort of caricature produced by a Fox News diet.