Archive: September, 2008
Daniel Rubin, Inquirer Columnist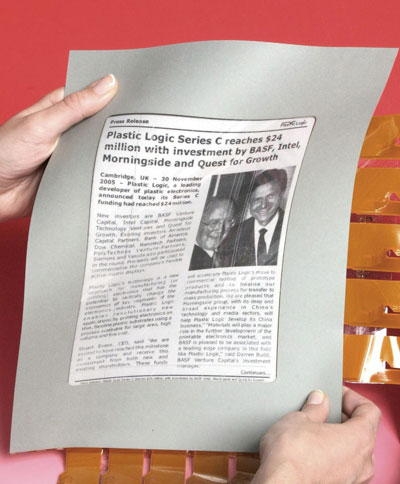 I have seen the future of newspapers. It still takes two hands to read. You can roll it up and take it with you.
Don't even think about using it to wrap fish.
Plastic Logic's device is to be unveiled today. The Cambridge, Ma. company envisioned its crisp black-and-white technology for reading downloadable business documents.
Daniel Rubin, Inquirer Columnist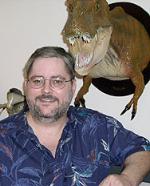 Just opened my e-mail to find a very cool request: an author in California wants to help me deliver some of his books to the homeless woman I wrote about today -- she's a big fan of his horror stories.
What I wrote today was a follow-up to Wednesday column, about a woman who lives on the street and came to the rescue of a former city housing commissioner. Tommy Massaro had collapsed while walking to the ER at Hahnemann Hospital. (He's got heart problems.) And a woman named Tina, who has lived near 18th and Vine since getting out of prison in May, came to his aid, when others drove or walked by. Today's piece describes my visit with her after Sister Mary Scullion's people tracked her down for me and Massaro.
Here's the column.
Daniel Rubin, Inquirer Columnist
Sometimes Jon Stewart is so good because his staff is good. Like the eagle eye (ear?) who found this clipping that puts in perspective Karl Rove's vigorous praise of Alaska Gov. Sarah Palin's record of service.
Or Bill O'Reilly's tut-tutting of Palin's daughter's teen pregnancy.
Or Dick Morris on the deep sexism of media attention on Palin's family.
Daniel Rubin, Inquirer Columnist
Did you see that the Grateful Dead are regrouping to support Barack Obama on Oct. 13th at Penn State?
A Philly.com polls asks: What's your favorite song of theirs?
Mine?
Daniel Rubin, Inquirer Columnist
Two veteran GOP operatives didn't realize their mics were on when they said what they really thought of Alaska Gov. Sarah Palin as U.S. Sen. John McCain's pick for vice president.
Gimmicky? Political B.S.? It's over?
That's a rated-pg version of what former George H.W. Bush speechwriter Peggy Noonan and ex-McCain aide Mike Murphy said on MSNBC. Their candid comments are fast becoming a YouTube moment they'll regret. Caution: mild language alert.