Archive: August, 2013
Kevin Riordan, Inquirer Columnist
Vietnam interrupted Billy Terrell's songwriting career, but music will help him return to the scene of a wartime good deed.
Terrell, 68, of Delran, will star in a solo showcase Tuesday, August 20 at The Madison, in Riverside. The event will help pay for an upcoming trip to Vietnam, where he and other American soldiers assisted a Catholic orphanage called Mang Lang in 1966. Read my 2012 column here.
The trip reflects Terrell's personal mission to highlight the positive contributions of veterans -- many of whom still bear the scars of that conflict. He also is working with PBS in New York on a proposed four-part documentary series, "The Other Side of War," that would include segments about Mang Lang.
Kevin Riordan, Inquirer Columnist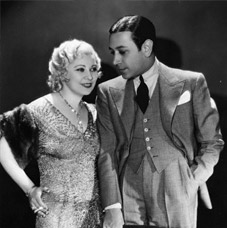 "She stole everything but the camera" the actor George Raft once said of Mae West, who famously upstaged him (and pretty much everyone else) in her 1932 screen debut.
West was short, plump and pushing 40, but she became a cinematic sex goddess anyway, due in part to a stupendous self-confidence that reminds me of Chris Christie's. Particularly when it comes to the art of scene-stealing.
Desperately fighting for screen time in New Jersey's gubernatorial race, Democrat Barbara Buono is accusing the Republican incumbent of hijacking publicly funded TV spots, which ostensibly promote post-Sandy Shore tourism, and transforming them into campaign commercials.
Kevin Riordan, Inquirer Columnist
Despite recent cleanup efforts, algae-plagued Newton Lake in Collingswood, NJ still resembles a mashup between a terrarium and a tureen.
So this week Camden County, which owns the beloved 103-acre park, expects to deploy a new strategy: A herbicide called Captain.
The county is paying Princeton Hydro, the well-regarded Ringoes, NJ firm that last month mechanically "harvested" huge swaths of algae, $25,000 for the removal of the plants and the applicaiton of the chemical.
Karen Heller
Former state Sen. Vince Fumo will be transferred from a Kentucky federal prison Tuesday to a North Philadelphia halfway home as I wrote in this column.
Fumo's fiancee, Carolyn Zinni, doesn't fly so he will be making a 10-hour journey back to Philadelphia by car and must report to Kintock by 9 p.m.
Reaction to the column was, to the say the least, interesting. But then Fumo can bring out strong emotions.
Kevin Riordan, Inquirer Columnist
At least four Camden neighborhoods will host free public events Tuesday evening to mark the 30th anniversary of the grassroots anti-crime initiative known as National Night Out.
"Crime is less likely to happen if neighboroods come together and ... [residents] make their presence known," says Monica Flores, a mother of three who lives in the city's Morgan Village section. "I want children to be able to go back to the days when they could play dodge ball and double-dutch in the streets."
Flores volunteers with one of the city's District Council Collaborative Boards (DCCB), which work to build relationships between citizens and police. DCCB is sponsoring Tuesday's events in Whitman Park, Waterfront South and East Camden; the festivities will include a block party and a skating party. DCCB works with the Camden County Police and other law enforcement agencies.
Karen Heller
Let's face it: New York does everything bigger, even when it comes to sexting/selfie scandals.
Consider that our neighbor to the north has mayoral candidate Anthony Weiner and his pronounced tendencies toward intimate self-portraiture.
As amazing as it seems, Weiner is still running for mayor nine humiliating days after the latest revelation of his talent for self-exposure and Internet socializing. His habits launched a seemingly inexhaustible barrage of New York tabloid pun-filled headlines and late-night television jokes, while virtually every female writer on the Eastern Seabord wrote a column asking what is Good Wife Huma Abedin is still loyally by his side.
Kevin Riordan, Inquirer Columnist
The weather isn't promising, and neither are the polls, as volunteers Jay Lassiter and Trevor Powell "drop signs" in Cherry Hill, NJ Thursday morning for U.S. Senate hopeful Rush Holt.
The cerebral Mercer County Democrat's campaign may seem quixotic, given front-runner Cory Booker's sheer celebrity firepower and fundraising advantage. There's also the fact that this special four-way Democratic primary and two-candidate Republican contest are set for August 13, when few voters will be paying attention -- much less, casting ballots.
But Lassiter and Powell, who are veterans of the marriage equality battle in New Jersey, are unswayed by Booker's showmanship. They're convinced that veteran House member, "teacher-scientist-progressive" (as the slogan says) and five-time Jeopardy! winner Holt will jolt the Senate with his smarts.