Archive: August, 2008
Daniel Rubin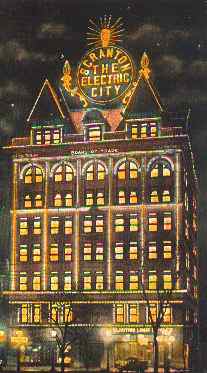 It's National Security Night in Denver, and the Democrats are rolling out their big guns. Former President Bill Clinton speaks about 9 p.m. EST. An hour later U. S. Sen. Joe Biden delivers his speech as the nominee for vice president.
And flanking them will be talks from a few men mentioned as vice presidential candidates, Bill Richardson and Chet Edwards, one vet who ran for president - John Kerry - and a woman who served as secretary of state during the Balkans wars - Madeleine Albright.
Expect Biden to sound presidential, without sounding too presidential.
Daniel Rubin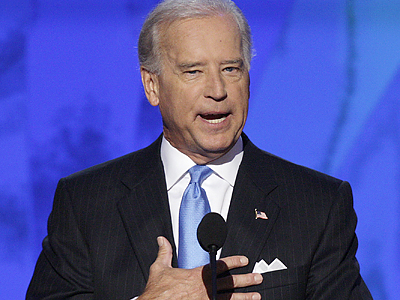 10:24 p.m. Capt. Beau Biden, Delaware's AG and a man off to Iraq in October, introduces his father, portraying the longtime senator as a regular guy "who turns down some fancy cocktail party in Washington so he won't miss my daughter Natalie's birthday." He tells the tragic story, how at age 4 he was in an accident that killed his mom and infant sister. He tells of his dad's Scranton upbringing, the terrible stutter that made kids tease him with the name "Dash," how he found his voice and called Slobodan Milosevic a war criminal to his face.
10:30 p.m. To a schlocky "Pink Houses" (Ain't That America) the vice presidential nominee takes the stage, thanks family, including wife, the only one who leaves him "breathless and speechless at the same time."
Daniel Rubin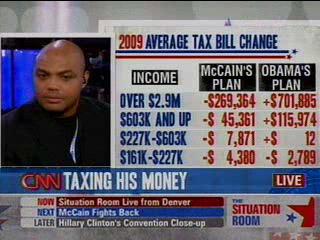 With Barack Obama expected to focus on the struggles of middle-class taxpayers in his Thursday address, CNN bookers chose Charles Barkely to compare the effect of the candidates' economic proposals.
CNN is taking some heat for its segment.
Why? Not because Barkley isn't exactly the model of sound investing.
Daniel Rubin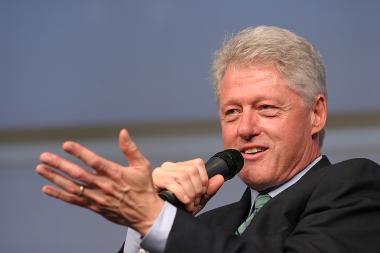 Ok, I'm live-blogging this.
9:04 p.m. Bad time for the camera to show Michelle Obama. As Bill Clinton waits for the applause to die down, she looks like she has just swallowed a small lemon.
9:05 p.m. "I love this, you know I do, but we have important work to do here tonight." Says he's here for two things. To support Barack Obama and to warm up the crowd for Joe Biden. "I love Joe Biden," he says. Barack?
Daniel Rubin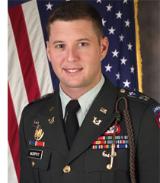 After a series of polished but polite political speeches, the sound of rowhouse Philadelphia just caught my ear on C-Span.
It was U.S. Rep. Patrick Murphy, D-Pa., the boyish Iraq War vet, flanked by 25 fellow vets.
And he delivered a body blow to George W. Bush.
Daniel Rubin
We'll be live-blogging a couple of big speeches tonight, the third of the Democrats' convention in Denver, and an evening that Politico has dubbed "The Shadow of Bubba."
Everyone could wind up in that shade, but it's U.S. Sen. Joe Biden in particular that Glenn Thrush worries for most in the piece.
A hard act to follow. Will there be any words (or time) left after the speech of former President Bill Clinton, who has been making a bit of a fuss about his role. The Obama campaign asked him to talk about national security, but Clinton is said to want to hit the Republicans for what has happened to the economy as well.
Daniel Rubin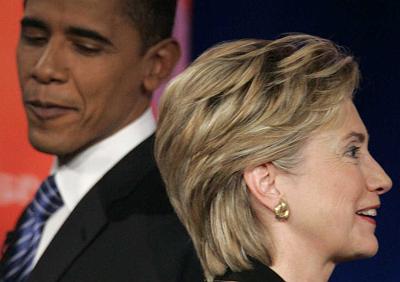 Why didn't Barack Obama give Hillary Clinton the courtesy of a tire-kicking before picking someone else as his VP?
Anne E. Kornblut of the Washington Post answers the question that's nagged me since the weekend.
Did he not vett her out of disrespect for the woman who campaigned so hard against him.
Daniel Rubin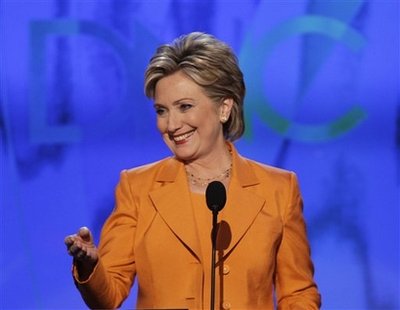 It took Hillary Clinton no time to make her peace:
"It is time to take back the country we love. And whether you voted for me or you voted for Barack, the time is now to unite as a single party with a single purpose....
"No how. No way. No McCain."