Archive: June, 2013
Karen Heller
Despite multiple complaints about shoddy demolition work at 22nd and Market, the site went uninspected for more than three weeks before the deadly collapse Wednesday that killed six and injured 14, as the Inquirer reports.
Neighborhood workers and residents made complaints as early as May 7 to Philly311 and the city's department of Licenses and Inspections, which oversees demolition projects, but the city failed to properly investigate.
A demolition job done by a reputable company would cost around $250,000, one expert told the Inquirer, while porn king and slumlord Richard Basciano hired Campbell Construction Co. for $10,000.
Kevin Riordan

, Inquirer Columnist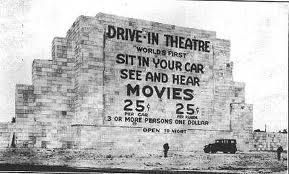 On June 6, 1933 -- 80 years ago tonight -- the world's first drive-in movie theater opened on Admiral Wilson Boulevard in Pennsauken, NJ. The first feature was an Adolphe Menjou comedy called "Wives Beware."
Richard Hollingshead, of the family that manufactured the "Whiz" line of automobile performance products in Camden, came up with the drive-in concept and tested the technology himself. According to one account, the sound produced by three enormous RCA loudspeakers could be heard for miles.
The theater opened in an era when Admiral Wilson Boulevard and adjacent Crescent Boulevard (Route 130) were lined with flashy attractions and establishments of all sorts, including a dog-racing track, an airport, and an enormous Sears department store (now undergoing demolilition).
Karen Heller
Perhaps Ed Rendell is burning the candle at both ends. Most likely, possibly several candles at both ends.
The former governor appears to have fallen asleep Wednesday on Chris Matthews' MSNBC show Hardball.
Sure Rendell is doing a lot these days but this is Matthews we're talking about.
Kevin Riordan

, Inquirer Columnist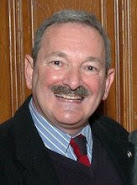 Anyone who reads my old friend Dan Cirucci's eponymous blog knows where the man stands.
A Camden native and longtime Cherry Hill resident, Cirucci, 66, is a frequently funny and proudly partisan Republican. He's also an unabashed Chris Christie fan, and during a campaign appearance in Mount Holly last weekend the governor lauded blog and blogger alike.
"I love the Dan Cirucci blog!" Christie exclaimed (audio link here), in response to a question from...Dan Cirucci.
Kevin Riordan

, Inquirer Columnist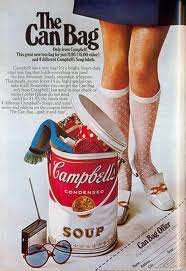 Campbell Soup seemed retro even when I was a kid.
Back then, TV moms wore dresses as they served Dad, Junior and Sis hearty bowls of chicken noodle in glorious black-and-white. Mad Men of the era undoubtedly found the company's commercials to be dullsville, baby, but their charm (not to mention, the sturdy brand) endures.
These days the Camden-based company is wooing 20-somethings with its "Go" line, featuring pouches of vaguely artisanal soups such as "Creamy Red Pepper with Smoked Gouda."
Kevin Riordan

, Inquirer Columnist

The last shopper left 42 years ago, but many South Jerseyans still refer to the enormous building on Camden's Admiral Wilson Boulevard east of Federal Street as "Sears."
That tradition - perhaps a better word is habit - will be harder to maintain after Wednesday, when demolition of the onetime department store finally begins.
The legal battle over the building took several years, but the work of dismantling it should be finished in eight weeks, according to the Campbell Soup Company, which owns the site. Boulevard views of the company's stylish new world headquarters are partially obscured by the hulking structure, and Campbell wants to develop an office park nearby.
Joseph A. Gambardello
Call them lucky ducks.
Thanks to police and firefighters from Haddon Township, 10 ducklings were pulled to safety after being trapped down a storm drain at Cooper River Park over the weekend.
The drama unfolded Saturday afternoon when Sue Hamilton spotted a female mallard standing on a grate on South Park Drive.
Karen Heller
Visited the winning "In Front of Strangers, I Sing: 72nd Annual Juried Exhibition" at the Woodmere Art Museum where there were as many artists, possibly more, than less-creative patrons.
The Inquirer's gallery critic Edie Newall agrees in her review.