Archive: June, 2012
Kevin Riordan

, Inquirer Columnist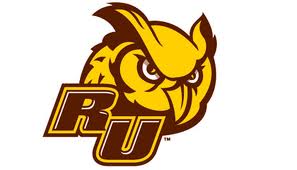 Like their counterparts at Rutgers-Camden, Rowan University's faculty has formally declared opposition to a key component of proposed legislation to restructure the relationship between the two institutions.
The University Senate voted 38-2 Friday to approve a resolution declaring, in part, that a proposed joint Rowan-Rutgers governing board should not govern anything other than new collaborations between the two campuses, which should continue to govern themselves. The Senate represents more than 700 teaching professionals and other employees.
"They reaffirmed what our Board of Trustees (voted) Monday," said Joe Cardona, associate vice president of university relations. The public, he added, "hasn't heard anything from our faculty, and they (are now) saying, 'we're here, and we need to be listened to.' And we respect the fact that they came out and made a statement."
Kevin Riordan

, Inquirer Columnist
The singer and actress Ashanti brought a positive message to Atlantic City High School recently -- and brought home $20,000.
Talk about positive!
The Grammy Award winner, whose new CD is expected to drop soon, appeared at the school June 1. The Press of Atlantic City reports Ashanti spoke to students, including at assemblies, and also sat down for an interview with WAJM-FM, the student radio station. A YouTube video of that on-the-air chat is here.
Kevin Riordan

, Inquirer Columnist
No one hoping to ask about the future of Rutgers-Camden and Rowan universities was called upon during Chris Christie's road show Tuesday in Haddonfield. And the governor's uplifting performance offered no mention of the controversial proposal.
As you may have heard, Christie's original call for a Borg-like absorption of R-C by RU has recently been transformed by Democratic legislators into a scheme for some sort of affiliation of, or partnership between, the two South Jersey campuses.
This potentially bipartisan "compromise" is supposed to mollify furious stakeholders enough to enable the governor to meet his stupendously optimistic July 1 deadline to start restructuring higher education.
Kevin Riordan

, Inquirer Columnist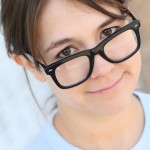 UPDATED AT 11:29 AM
Although readers of this blog might be forgiven for thinking otherwise, New Jersey does have universities other than Rutgers and Rowan.
So let's take a brief break this morning from the never-ending Rut-Row saga for some fun with Nikki Muller, Princeton '05.
Kevin Riordan

, Inquirer Columnist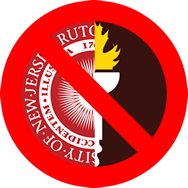 The faculties of Rutgers-Camden and Rowan universities are uniting against a purportedly improved proposal to semi-merge their institutions.
The faculty senate at Rowan, a campus where anti-merger sentiment has until now been more muted than at Rutgers-Camden, issued a statement Sunday questioning key elements of the much-discussed legislative compromise.
"While claiming to improve governance structure for Rowan and Rutgers-Camden, the new legislation (specifically the formation of a joint Board of Governors with 'full authority over all matters concerning the supervision and operations of Rowan University and Rutgers University-Camden') will instead diminish the autonomy and potential growth of both universities," Senate President Eric Milou, a professor of mathematics, said in the statement.
Kevin Riordan

, Inquirer Columnist

As two Rutgers University governing boards prepare for action on a measure that could block a Borg-like absorption of the Camden campus by Rowan University, the tough-minded young conservatives at SaveJersey.com have released a scathing assessment of the 11th-hour compromise proposal by a trio of New Jersey Senate Democrats.
The Save Jersey blogger (and Rutgers-Camden law school alum) Brian McGovern concludes: "Make no mistake, this plan is still a merger between Rutgers and Rowan, the only difference is that for now, the Rutgers name will remain, even if it essentially means nothing."
Noting the notion that a new, semi-autonomous mega-board would oversee a cumbersome amalgam of the two universities, McGovern writes, "essentially, this Joint Board will have the ability to do whatever it wants...Control is ownership. While there is (also) a Rutgers Camden Board being created, this Joint Board has control. That is exactly what the anti-merger movement has been trying to avoid, a school other than Rutgers having significant control over the Camden campus."
Kevin Riordan

, Inquirer Columnist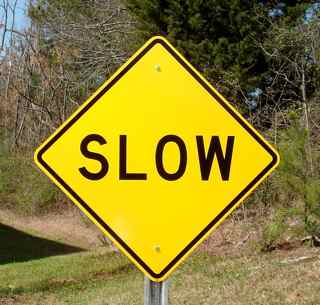 UPDATED AT 5:13 AM
Members of two boards overseeing Rutgers University declared Wednesday that decisions about the future of the state university system's three campuses, including Camden, are not the sole purview of the New Jersey legislature.
The board of trustees and board of governors want Rutgers to hash out any restructuring plan with the legislature, where some Democrats support Chris Christie's call to merge Rutgers-Camden and Rowan universities as part of the governor's proposal to revamp higher education statewide.
Kevin Riordan

, Inquirer Columnist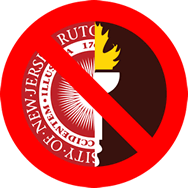 UPDATED AT 11:30 AM
The morning email is exploding with negative reaction to the latest political proposal to "restructure" Rutgers, Rowan and the University of Medicine and Dentistry of New Jersey.
Dropping on the eve of Wednesday's crucial vote by two boards overseeing Rutgers, the 11th hour legislative power play is driven largely by Southern Demo/Christie-crats. It seeks to placate many, but seems likely to satisfy few in either North or South Jersey.