Archive: May, 2012
Kevin Riordan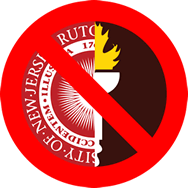 The alumni association of the Rutgers School of Law-Newark is now on record against the proposed merger of Rutgers-Camden and Rowan universities.
The association, which represents several thousand alumni, made public a letter to Rutgers' governing boards today. It questions the provenance of the original proposal -- widely and rightly criticized as ill-conceived -- as well as the rather fuzzy alterna-merger plan now making the political and media rounds.
"(T) he structure of Rutgers should not be decided behind closed doors by a small group that represents neither the University as a whole nor the public it serves," the association writes (amen to that).
Kevin Riordan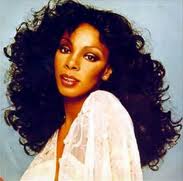 Donna Summer was my gay generation's very own diva.
As baby boomers came out en masse in the spinny '70s, disco emerged along with us, becoming our music, then (for a moment) America's. And Summer, who died of cancer Thursday at 63, was its signature voice.
Her vocals blended breathy with earthy, humanizing producer Giorgio Moroder's signature robotic/melodic beats. The pulse he helped perfect goes on (and on) in contemporary pop, but Summer's season was brief: The hits pretty much stopped after many gay men were disappointed, if not betrayed, by some born-again homophobic remarks she later denied.
Monica yant Kinney
Today's column gave me a chance to introduce readers to a colorful Center City character, Leroy Mickens II, hotel doorman extraordinaire.
The piece ran with an iconic photo of Mickens on the job hailing a cab in his signature white gloves. The image, taken by street photographer Michael Penn, captures the timeless elegance of a man who views service as both his calling and "an opportunity.
Alas, we didn't have room to run a second fabulous photo of Mickens, so I'm including it here. He may be 70, but the doorman knows how to work a smartphone and a scanner. So he could easily share this gem from an era when both men had more hair.
Kevin Riordan
Inside the big tent at Tuesday's classy groundbreaking for the Cooper Cancer Center, Vivaldi's "Spring" blossomed, courtesy of a young string quartet.
From the rain outside came a dissonant chorus of "no justice, no peace" and other selections by a stentorian trio of protesters.
But on the stage, bipartisan harmony reigned as Republican Gov. Chris Christie, state Senate President Steve Sweeney, Cooper Board of Trustees Chairman George E. Norcross 3d and other top Democrats collaboratively composed a symphony of, well, love.
Kevin Riordan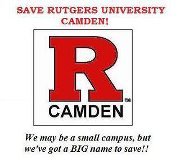 Private discussions about the future of Rutgers-Camden and Rowan universities have gone public, with talk of a newfangled affiliation between the two South Jersey campuses.
Published reports suggest that administrative and degree-granting functions could be kept separate at a new "Rowan-Rutgers University," thereby preserving the marquee Rutgers School of Law while merging other elements of the two institutions.
"We haven't seen the details," Rowan spokesman Joe Cardona said Tuesday. "We haven't been involved in the discussions."
Kevin Riordan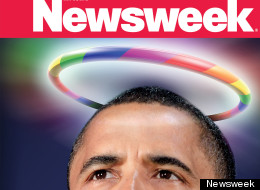 Readers either loved or hated my Sunday column and earlier blog post about President Obama's evolutionary affirmation of same-sex marriage.
Roughly two-thirds of the 50 emails, voicemails, online posts and Facebook comments were favorable.
Let's start there, shall we?
Kevin Riordan
I already knew that intelligent, reasonable, decent people can and do disagree about gay marriage.
But reactions to President Obama's historic declaration have re-opened my eyes.
Gays, straights, liberals, conservatives and pretty much everyone else is facing off – fiercely.
Kevin Riordan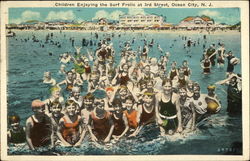 Once-dry South Jersey towns such as Moorestown, Willingboro, Stratford and Audubon have said yes to liquor in recent years.
But on Tuesday, voters in Ocean City -- aka "America's Greatest Family Resort" -- said no.
The rejection of a proposed BYOB measure, while understandably disappointing to some restaurant owners, ought to be welcome news to anyone concerned about the homogenization of…pretty much everything, everywhere.