Archive: May, 2011
Karen Heller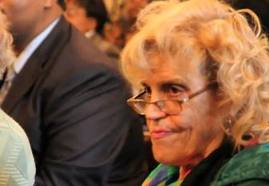 Looking at election results, refreshing every few seconds, the real story appears to be that there is no story.
All the incumbents, Mayor Nutter, City Council district and at-large candidates running for re-election are currently ahead -- with the exception of Republican at-large candidate Frank Rizzo, a prisoner of the anti-DROP sentiment.
Rizzo, conceded after 10 p.m., discovered that DROP is the election kiss of death. Also, perhaps, it didn't help that he was sometimes in Aruba missing important Council votes.
Kevin Riordan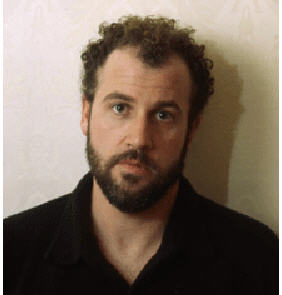 James Frey, the writer/liar whose made-up memoir A Million Little Pieces inspired Oprah Winfrey to give him a public spanking in 2006, is back in the hot seat.
I caught a piece of the first installment of his two-day (!) appearance during this next-to-the last week of Oprah's long goodbye, which threatens to rival the "farewell" tour of The Judds.
Like that singing sister act, Frey, too, refuses to go away.
Karen Heller
When one shoe drops in the dissolution of a long-standing public marriage, you generally only have to wait a matter of days for the the other shoe to thunderously crash.
This week, that scandal belonged to Arnold Schwarzenegger, who had a 20-year affair and 10-year-old child with a member of his household staff, and that his patient, too-understanding, long-suffering wife Maria Shriver only learned the news late last year. She stayed with him so he could finish out his term as California's governor. In an additional irony, one of Arnold's first post-Sacramento jobs was to do cartoon as a superhero called "The Governator."
This follows the weekend's revelations, which continue to unfold, of IMF managing director Domique Strauss-Kahn's alleged attack on a Manhattan luxury hotel chambermaid. The papers in Europe and New York are filled with reports of Stauss-Kahn's serial history of reprehensible behavior toward women, the attempted rape of a reporter and coercian of a subordinate at the IMF. More power to the chambermaid, an African immigrant, for coming forward and pressing charges. The powerful Stauss-Kahn, who was expected to be the next Socialist candidate for president, was remanded to Riker's Island without bail.
Annette Hall
I caught up with the T. Milton Street Sr. campaign this afternoon, hours after Street, who is challenging Michael Nutter for mayor, voted in the Mayfair section of the city.
Clearly the underdog, Street campaigned throughout the neighborhoods on a platform which advocated for ex-offenders and the poor. Street was still campaigning in North Philly late Tuesday afternoon while his son/campaign manager, T. Milton, Jr., pounded the pavement in Germantown.
You would think that low voter turnout -- which analysts put at under 10 percent across four council districts as of Tuesday morning -- would put Street at a disadvantage. But Milton Jr. wasn't so sure.
Kevin Riordan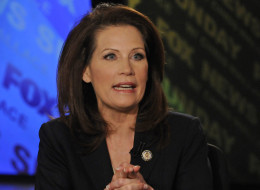 Amy Myers, the Cherry Hill East sophomore who has cheekily challenged the chronically fact-challenged U.S. Rep. Michele Bachmann to a civics debate, hasn't asked for my advice.
But in the unlikelihood that Bachmann – infamous for "the founding fathers abolished slavery" and other historical howlers -- agrees to Ms. Myers' challenge, I'd like to offer our young scholar a few talking points:
Congresswoman Bachmann, is it true your signature hairdo is a tribute to the first season of The Mary Tyler Moore Show?
Karen Heller
Donald Trump announced he is NOT -- repeat, not -- running for president.
We are shocked, shocked! Mostly because this is in advance of the May 22 finale of Celebrity Apprentice, and Trump said he wouldn't make his apocalyptic announcement before then. Perhaps Trump was worried about the coming rapture Saturday.
"I maintain the strong conviction that if I were to run, I would be able to win the primary and ultimately, the general election," said Trump, whose ego might be worthy of psychological study. "Ultimately, however, business is my greatest passion, and I am not ready to leave the private sector."
Daniel Rubin
Presuming Saturday kicks off the End of Times, we're going to need some tunes.
Monday's metro column is inspired by two events, another birthday and the Rapture.
The birthday came Thursday. The End is scheduled to begin Saturday, with bells on.
Monica Yant Kinney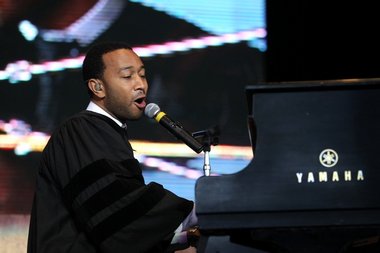 It's that time of year, when college kids sober up for graduation and commentators complain about who will be delivering the sure-to-be-forgotten commencement address.
We've already heard grousing over Rutgers paying Nobel Laureate Toni Morrison $30,000 to share her words of wisdom at this Sunday's spectacle. Last week, another New Jersey institution, Kean University, dropped 25-grand for Grammy winning singer/soulstirrer John Legend to grace the stage.
Legend, a Penn grad and all-around class act, seemed to more than earn his fee.