Archive: March, 2013
Kevin Riordan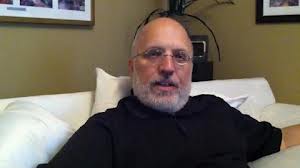 Charlie Musumeci believed the show must go on.
That's why his family kept word of his death private until after the final weekend performance of "Peter Pan," which he helped direct, at Cherry Hill East High School.
"We put the kids first," said Cindy, his wife of 15 years.
Kevin Riordan
The national news media are spotlighting Camden again, and so far the view looks rather familiar.
The ruined row house panoramas as seen from a patrol car; the Walt Whitman "city invincible" verse no journalist can resist; the obligatory interview with Msgr. Michael Doyle...all can be found in NBC's special report about America's (choose your favorite un-superlative) city.
Brian Williams launched the occasional series Thursday during the NBC Nightly News (link to the clip here); Camden also will be featured on the Rock Center with Brian Williams show at 10 p.m. Friday.
Kevin Riordan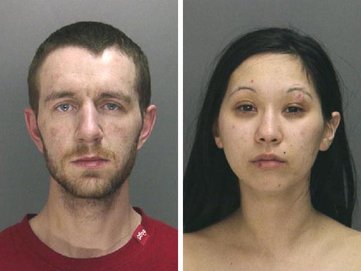 The mug shots of Blake Bills and Shayna Sykes are even more revealing than the now-infamous photo the couple posted online sometime before a three-day crime spree and two-state joy ride landed them in jail.
Their smiles and her cleavage have been replaced by the blank, beaten-down faces of drug addicts having the hangover from hell.
An apparently smack-fueled escapade by the two 20-somethings from Lehigh County, Pa. included stealing two police cars and mowing down a Camden patrolman, authorities say.
Kevin Riordan
By day, James MacFarlane is vice-chairman of the Camden County (NJ) Municipal Utilities Authority. But on Wednesday night (March 6), he'll take to the stage at Quest Fest, a cutting-edge musical collaboration.
"I'm going to sing with the band," says MacFarlane, 54. He also wrote the music, which he describes as "New Age Celtic Zen, with classical overtones."
Featuring a half dozen other musicians and artists, the show is set for 7 p.m. at Underground Arts, North 12th and Callowhill streets in Philadelphia. Proceeds benefit Heart of Camden, a nonprofit organization that is an engine of renewal in Camden's increasingly vibrant Waterfront South neighborhood.
Kevin Riordan
Corporations could "sponsor" New Jersey Turnpike, Garden State Parkway and Atlantic City Expressway rest stops under a bill that passed a state Senate committee Monday.
"Providing opportunities for sponsorships will allow us to raise funds to cover the maintenance costs at rest areas...currently being paid for by state taxpayers," Sen. Donald Norcross, the bill's sponsor, said in a statement.
Although many rest stops honor Jersey luminaries who have largely faded from memory (Joyce Kilmer, "Hap" Farley) perhaps sponsorships will prove more effective in keeping such facilities open than ourtright renaming.
Kevin Riordan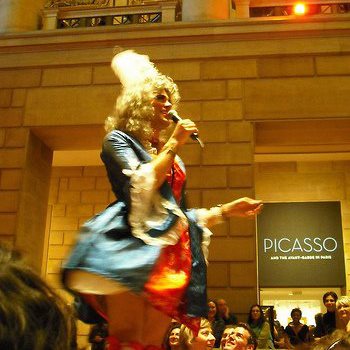 The controversy about a drag performer whose invitation to read to kids at Haddonfield Child Care was rescinded has also inspired an email from a friend.
"I think it's a parent's responsibility [whether or when] to introduce cross-dressing and drag queens to their children," the Haddonfield mother of two writes.
"The families I know who use HCC are open-minded and probably wouldn't have a problem with [the 'Martha Graham Cracker' character]. However, it's their decision.