Archive: March, 2012
Kevin Riordan

, Inquirer Columnist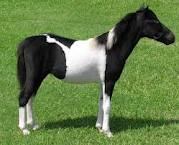 On the NBC sitcom Parks and Recreation, a Shetland pony named Li'l Sebastian is the favorite son of Pawnee, Indiana.
When he dies, the whole town (or at least, the entire cast of the show) mourns.
In Philadelphia, a miniature horse dies and its body gets dumped in the street.
Kevin Riordan

, Inquirer Columnist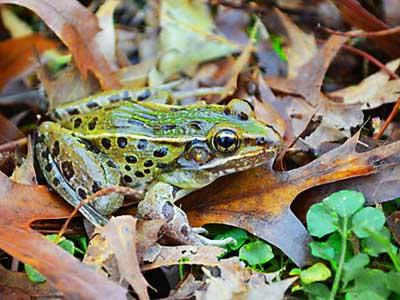 A student scientist from Rutgers University has found a new amphibious species living quietly among us in New Jersey.
Perhaps not so quietly: A distinctive croak led Jeremy A. Feinberg, a PhD candidate in ecology and evolution at the New Brunswick campus, to discover the heretofore unnoticed type of leopard frog.
This rather cosmopolitan creature's known range is "roughly within commuting distance of Midtown Manhattan," according to the New York Times.
Kevin Riordan

, Inquirer Columnist
I don't take much satisfaction in Friday's guilty verdicts against Dharun Ravi.
Tyler Clementi, 18, is in his grave.
And at age 20, Ravi may have irrevocably damaged his life.
Monica Yant Kinney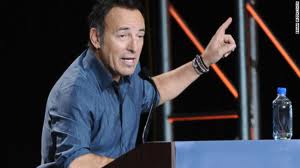 Grab your headphones and find a task you can do without your ears. Professor Bruce Springsteen has delivered the keynote speech at South by Southwest festival and it's well worth a listen. Start to finish, give yourself an hour.
Call me a geek -- At North Side High School, I wrote my junior thesis on the history of rock-and-roll -- but Bruce philosophizing on the singers and bands that changed his life is like a free master class in music.
My favorite excerpts:
Kevin Riordan

, Inquirer Columnist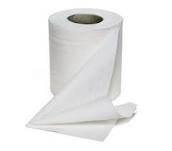 An animal rights group's "cheeky" donation will help fill the City of Trenton's toilet paper gap.
PETA (People for the Ethical Treatment of Animals) will provide a six-month supply emblazoned with an anti-slaughterhouse message.
Accepting the offer, the never-a-dull-moment administration of Mayor Tony Mack also moved Tuesday to make emergency paper product purchases for city buildings.
Kevin Riordan

, Inquirer Columnist
No one who, like me, once sported the singularly ill-advised hair and clothing styles of the '70s or '80s has any business remarking upon, much less, regulating, the sartorial tastes of grown-ups.
What juveniles wear to public school is another matter.
Thus I salute the Burlington City and West Deptford boards of education for considering whether to make over their dress codes for students, like a growing number of other New Jersey school districts.
Daniel Rubin

, Inquirer Columnist

Los Angeles -- He walks again by night. Out of the fog ...

Listened to this record in college so many times it is still etched deep into my brain. What company these four brilliantly madcap gents provided through adolescence and beyond. I had the pleasure of interviewing all four members of Firesign Theatre separately for an Inquirer piece in 1998, when they released their first new lp in nearly two decades. What a groove.

Nothing made me happier than to realize that my own sons loved their skewed allusions as much as I did.
Kevin Riordan

, Inquirer Columnist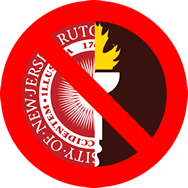 UPDATED at 10:30 a.m.
A rant by the governor, a potential legal rebuke and a collective "no thanks" from top job candidates.
Thursday was so not a good day for the proposed shotgun wedding of Rutgers-Camden and Rowan universities.