Archive: February, 2013
Kevin Riordan
Chris Christie's one-on-one Monday with David Letterman was big fun, as the New Jersey governor winningly deployed his self-deprecating wit.
The guy's got a great sense of humor. But his state's increasingly grim fiscal situation is no joke.
New Jersey's Consolidated Annual Financial Report (CAFR) for fiscal year 2012, which ended last June 30, shows a $123 million shortfall between projected and actual surplus revenue available to help fund the current budget. And that's just a small sample of the un-funny money news pouring out of Trenton, where Christie is scheduled to make his budget presentation for FY 2014 on February 26.
Kevin Riordan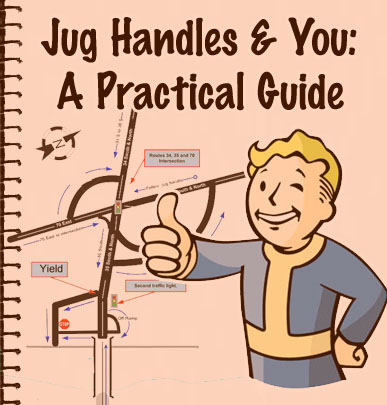 The editor looked up from his typewriter and gave me directions to my first assignment.
"Just take the jughandle," he told this emigre from Massachusetts, to whom a traffic circle was a "rotary" and a jughandle was what the name said.
Take the what? I quavered.