Archive: February, 2012
Monica Yant Kinney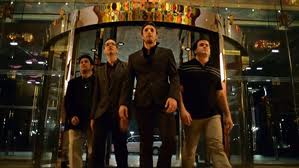 Coming Sunday: A column about a most intriguing art exhibit inspired by real-life gamblers at SugarHouse Casino.
The painter, Mat Tomezsko, told me he found inspiration both in the faces of the players and the casino's incessantly upbeat advertising.
Wonder what he'd think of this (new?) doozy from the competition at Parx Casino?
Kevin Riordan, Inquirer Columnist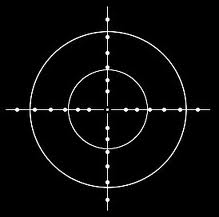 Some of the 100-plus readers who called, emailed or commented online regarding Tuesday's column about Merchantville, NJ's gun shop offered thought-provoking insights.
A sample:
"I have been around firearms my entire life, my dad was a cop and carried one every day, his friends carried them and now as an adult I, too, carry one regularly, as do many of my friends. In over 40 years of experience, I have never seen one accidentally go bang or be mishandled. Most people who legally own firearms (i.e. the customers of the gun shop in question) handle weapons with the care and caution which they deserve."
Kevin Riordan, Inquirer Columnist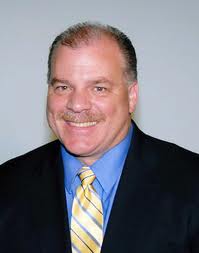 NJ State Senate President Steve Sweeney sees the future of Rutgers-Camden as a "partnership" with, and not a "takeover" by, Rowan University.
"We have to respect the Rutgers name," the West Deptford Democrat says.
Taken aback by fierce resistance -- including from the faculty of the Rutgers School of Law-Camden -- to the proposed shotgun marriage of South Jersey's two public universities, Sweeney, George E. Norcross 3d and other local political leaders are campaigning to recast, if not reconfigure, Gov. Christie's proposal.
Monica Yant Kinney
Writing today's column made me crave the days of old when we could go on and on and on in print. Compelling arguments and lovely people often get stuck in the notebook when you only have 700 words to tell a story.
So, as promised, here are a few more scenes from a group interview I did Tuesday with members of the intellectually disabled community, their parents and service providers -- all of whom are bracing for another round of Corbett administration budget cuts that make their difficult lives even more excruciating.
"We dont want budge cut because we want our programs stay," 53-year-old Northeast Philadelphia group home resident Barbara Romanisky wrote (misspellings preserved for authenticity, see her letter above) at the gathering before Gov. Corbett's somber speech. "I belive that we should not be affard to speak up for our right."
Kevin Riordan, Inquirer Columnist

Bloggers on the right and left are blasting N.J. Senate President Steve Sweeney for comparing opponents of the proposed merger of Rutgers-Camden and Rowan universities to a "lynch mob."
Sweeney, a West Deptford Democrat whose district includes Rowan, made the characterization during an interview published Sunday in the Gloucester County Times.
"Sweeney should apologize," says Save Jersey, a conservative blog that recently celebrated Ronald Reagan's birthday.
Daniel Rubin, Inquirer Columnist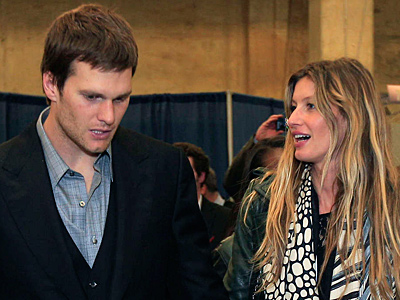 Don't hate them because they're pretty. Don't hate them because they're rich.
And don't hate them because they're human. Or at least because Gisele is.
Admittedly, Mrs. Brady was pushed at the wrong moment, and uttered words of frustration that landed like candy to those sourballs who love expose the clay feet of their gods and goddesses.
Monica Yant Kinney
Sometimes, Blinq needs to refer readers elsewhere for edification. Today is one of those days, so I'll be sending you briefly to the Star-Ledger of Newark to peruse this must-read by my columizing colleague, Tom Moran.
If only our papers could have paired Moran's piece, about New Jersey Gov. Chris Christie risking his ethics-enforcing rep on an Essex County mover-shaker with my Sunday column lamenting the virtual silence in both states on matters of electoral reform.
In my piece, I point out that Christie made his name on cleaning up Garden State politics, but hasn't been as focused on the issue since he took the state's highest office. Moran, meanwhile, shows that the governor has chosen to stand by Essex County mahoff Joe DiVincenzo, a walking, talking, Super Bowl trip-taking example of the double-dipping and high-on-the-hog living voters (and Christie) supposedly abhor.
Kevin Riordan, Inquirer Columnist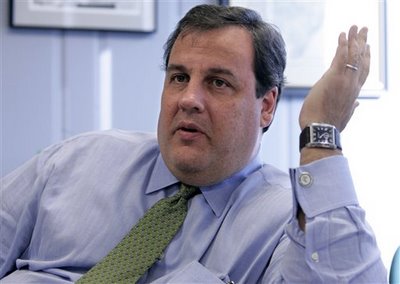 Chris Christie wants to send non-violent drug offenders to rehab rather than prison.
The proposal, which seems to have gotten buried amid the perpetual avalanche of gubernatorial news-making, was contained in one of the most eloquent passages of the governor's State-of-the-State address on January 17.
"(L)et us reclaim the lives of those drug offenders who have not committed a violent crime…by investing time and money in drug treatment – in an in-house, secure facility – rather than putting them in prison," Christie said. "Experience has shown that treating non-violent drug offenders is two-thirds less expensive than housing them in prison. And more importantly – as long as they have not violently victimized society – everyone deserves a second chance, because no life is disposable.