Archive: December, 2011
Kevin Riordan, Inquirer Columnist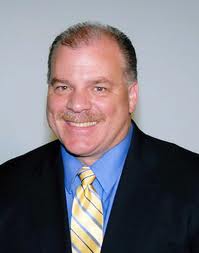 We who treat ourselves to lunch once a week at Chipotle Grill, where a burrito bowl goes for about $8, may be taken aback by the NJ Senate President's $120,000 meal tab.
Those of us for whom a Saladworks takeout – again about $8, including a wheat roll -- brightens a weekday may be stunned that Steve Sweeney can drop $573.38 at Barclay Prime, the Stephen Starr steakhouse on Rittenhouse Square.
And whatever percent we the people who do not occupy elective office constitute of the total population surely can be forgiven for our bewilderment at the explanation a spokesman for the state's top Democrat offers my colleague Maya Rao, who outlined Sweeney's sensational smorgasbord in Sunday's Inquirer.
Kevin Riordan, Inquirer Columnist
I've seen Chris Christie work a room; the guy's definitely got it.
But improv is not his thing.
Stumping for Mitt Romney in Iowa on Tuesday, Christie got punked by some protestors.
Kevin Riordan, Inquirer Columnist
My part of Camden County, NJ is a land of "happy white families" sandwiched between "worse than Detroit" and "huge houses and country clubs."
That's according to amateur satirist/cartographer Joe Steinfeld of New Brunswick, whose Garden State geo-graphic has gone viral.
The 22-year-old Rutgers grad tells MyCentralJersey.com he was inspired by similar maps of Pittsburgh and Vancouver.
Kevin Riordan, Inquirer Columnist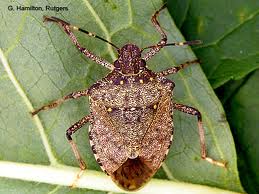 Three Republicans in the New Jersey Assembly have taken a valiant stand against a Big Government intrusion into the private lives of stinkbugs.
Minority Leader Alex DeCroce, former state GOP chair Jay Webber, and freshman Jack Ciatrelli were the sole nay votes on an Assembly resolution seeking federal help against the pests. The measure passed 76-3 on Monday.
"It's not that Jay favors stink bugs," Webber's spokesman explained, adding that the Morris County assemblyman tends to oppose this sort of non-binding resolution. "Besides, there are a lot more important issues the Assembly should be addressing."
Monica Yant Kinney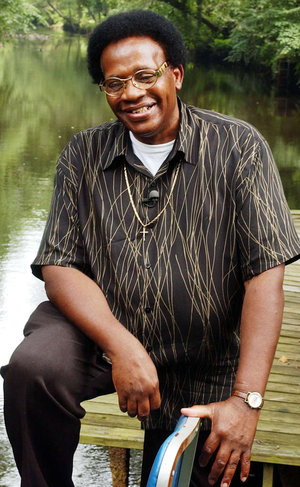 The news of R&B singer Howard Tate's death had me scratching my head. The name, if not the music, sounded so familiar. Had I once written something about the crooner?
With more than 1,500 bylines in my time here, it's easy to forget a few. A quick search of our archives unearthed this 2005 column chronicling the singer's fade into obscurity, unlikely resurgence and financial woes.
Tate was a hugely talented soul singer who never found fame or fortune. He died Friday at 72 of multiple myeloma and leukemia in his apartment in Burlington City. His final decade was as tumultuous as his early years in entertainment.
Kevin Riordan, Inquirer Columnist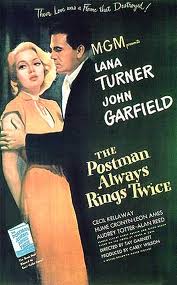 I write for a living, but I haven't written a letter in years.
I pay many of my bills online, send just a handful of Christmas cards, and except for magazines (let's hear it for print!), most of the stuff in my mailbox is junk.
But I'm saddened by the likelihood that local post offices and regional centers -- like the vast facility in Bellmawr, NJ – will close.
Monica Yant Kinney
As I type, child sex abuse victims, advocates and experts are testifying in Harrisburg about the need for Pennyslvnaia to adopt more survivor-friendly laws and regulations.
I previewed today's public hearing in Sunday's column, writing about how outgoing Republican Rep. Denny O'Brien held the event even after party leaders ignored his requests for official permission. Undeterred, O'Brien changed the description to an "informational" hearing and trudged ahead with his plan to give the voiceless a forum to scream for legal reform in the wake of abuse scandals embroiling both the Catholic church and Penn State University.
(Chief among many of the speakers' goals: Passing House bills 878 and 832, which would expand or eliminate the statute of limitations governing when victims can pursue civil lawsuits against their abusers.)
Kevin Riordan, Inquirer Columnist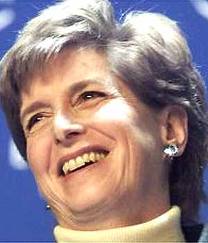 Former N.J. Gov. Christine Todd Whitman has come out as a bi-partisan.
One of the few old-school, old-money Republicans not on display in a museum, Whitman is campaigning for Americans Elect, a well-funded campaign for an alternative "convention" to nominate a Democrat and a Republican as running mates in the 2012 presidential race.
While there are no official candidates yet participating in what is essentially a third-party effort, Whitman likes Jon Huntsman -- the sort of candidate Republicans would nominate by acclamation, if only the upcoming presidential election were taking place in, say, 1956.